Topic: Justin Blake
APSU Sports: Austin Peay Men's Basketball

Clarksville, TN – Austin Peay State University senior guard Justin Blake has been ruled academically ineligible and will not return to the Governors' basketball program.
Blake averaged 3.3 points per game in 2011-12, shooting 29.3 percent from the floor. For his career he averaged 4.8 points per game, with his 5.8 scoring average as a freshman as his best season.
The Dyersburg native connected on 106 three pointers in his career, shooting 33.9 percent from behind the arc.
Austin Peay Men's Basketball vs. Southeast Missouri
Saturday, February 25th, 2012 | Tipoff: 7:30pm (CT)
Clarksville, TN | Winfield Dunn Center (7,257)

Clarksville, TN – It is no longer a matter of "if" for Austin Peay's basketball team in reference to qualifying for its 28th straight Ohio Valley Conference basketball tournament. Now it is a matter of where the Governors will be seeded when the tournament starts this coming Wednesday at Nashville's Municipal Auditorium.
The Governors can be seeded as high as sixth and as low as eighth heading into Saturday's 7:30pm regular-season finale against Southeast Missouri.
«Read the rest of this article»
APSU Sports: Austin Peay Men's Basketball

Martin, TN – Austin Peay State University's bench combined for 47 points as the Governors defeated UT Martin, 85-67, Thursday night in Ohio Valley Conference basketball action played at the Elam Center.
The victory improved the Governors to 11-19 overall and 7-8 in the OVC. The Governors entered the  night needing either an Eastern Illinois loss or an APSU victory to qualify for their 28th straight OVC tournament. Although EIU's loss at Morehead State earlier in the night allowed the Govs to qualify, the Govs coaching staff chose not to inform the players to make sure they maintained their focus.
«Read the rest of this article»
APSU Sports: Austin Peay Men's Basketball

Charleston, IL – TyShwan Edmondson scored 24 points and Austin Peay State University men's basketball team won its fifth consecutive game – a 76-64 Ohio Valley Conference victory against Eastern Illinois, Saturday night at Lantz Arena.
«Read the rest of this article»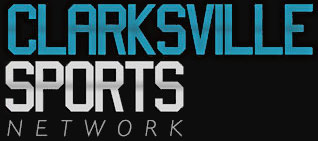 Clarksville, TN – Entering Thursday night's game against Eastern Kentucky, Austin Peay head coach Dave Loos made his message to the team clear.
Get the ball down low.
And, unsurprisingly, the Govs did just that – with John Fraley's career-high 25 points and 12 rebounds fueling the team to its first OVC win of the season in an 80-65 victory over Eastern Kentucky.
«Read the rest of this article»
APSU Sports: Austin Peay Men's Basketball

Clarksville, TN – Isaiah Canaan scored 27 of his game-high 35 points in the first half to spark No. 18/19 Murray State to a 87-75 Ohio Valley Conference victory, Saturday night, in Dave Aaron Arena.
The victory improved Murray State to 16-0 overall and 4-0 in the OVC. They are just one of three unbeatens at the Division I level.
«Read the rest of this article»
Austin Peay vs. Morehead State | December 31st, 2011
Ellis T. Johnson Arena | Morehead, KY

Morehead, KY – When you lose an iconic athletic figure in the Ohio Valley Conference it takes time to adjust.
Austin Peay experienced that when it lost Bubba Wells after the 1996-97 season and then Trenton Hassell after the 1999-2000 season.
Morehead State is now experiencing life without Kenneth Faried, who is now playing for the NBA's Denver Nuggets. After a slow start, Morehead State is beginning to adjust to life without the star center who ruled the boards during his four-season career.
«Read the rest of this article»
APSU Sports Information: Austin Peay Basketball

Bowling Green, OH – After playing 51 seasons in Anderson Arena, Bowling Green now is in spanking brand new facility. When the Governors play the Falcons, 6:00pm, it will be only the second regular-season game played at the Stroh Center.
A new facility brings renewed energy to a program that finished just 14-19 a year ago. However, with former Syracuse and NBA standout Louis Orr leading the program, the Falcons have reason for optimism. They return honorable mention All-Mid American Conference performers, 6-7 forwards A'ustin Calhoun (12.5 ppg) and Scott Thomas (6.7 rpg) from last season's team.
«Read the rest of this article»
Austin Peay vs. Oral Roberts
November 19th, 2011 | Mabee Center |Tulsa, OK

Tulsa, OK – When you look at the Oral Roberts lineup, it looks much like the team that played Austin Peay in Clarksville two years ago in a BracketBuster contest.
Owning those talented, but familiar faces are the reasons why Oral Roberts is the overwhelming favorite to win the Summit League in 2011-12. The Golden Eagles are led by burly forward duo of 6-6 Dominique Morrison (19 ppg), a two-time first team All-Summit performer, and 6-5 Michael Craion (13 ppg), the Summit League Newcomer of the Year in 2009-10 before missing last season. Warren Niles, a 6-5 guard, was a handful for the Govs two seasons ago and he is off to a flying start this season.
«Read the rest of this article»
APSU Sports Information: Austin Peay Basketball

Murfreesboro, TN – Middle Tennessee State University used a 12-0 first-half run and then staved off repeated Austin Peay State University challenges before finally pulling away for an 80-71 non-conference verdict, Friday night, at the Murphy Center.
The contest was the season opener for both clubs and it snapped APSU's modest two-game winning streak in the series between the two longtime rivals.  This was the first meeting, however, since the 2007 season.
«Read the rest of this article»