Topic: Lady Cougars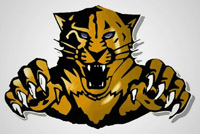 Clarksville, TN – Last year Clarksville Academy's volleyball team defeated East Robertson High School to hand them their first loss in district play, but there was no repeat of the upset September 23rd, with the Lady Cougars falling to the Lady Indians in three straight games by scores of 25-16, 25-16 and 25-22.
Trouble handing the East Robertson (19-9, 8-0 District 10-A) service hampered the Lady Cougars, who currently sit in third-place in the district standing having suffered all of its district losses to East Robertson and Nashville Christian School – the top two teams in the district standings. «Read the rest of this article»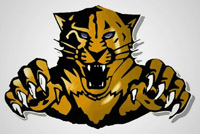 Clarksville, TN – It was a good day for Clarksville Academy's golf program, September 9th at Swan Lake Golf Course, with the girls team repeating as District 10-A tournament champions; while the boys team finishing runner-up to Lipscomb Academy.
With the championship and runner-up finish, the two squads will advance to the September 15th Region 5-A tournament at the Champions Run Golf Course, in Rockvale, TN.
«Read the rest of this article»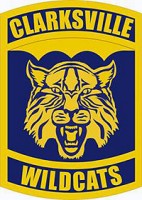 Dickson, TN – Clarksville High School's softball team saw last year's first ever trip to the state tournament end at the hands of then District 10-AAA member Dickson County High School in the tournament's semi-final contest.
This year Dickson County (41-7) is no longer in District 10-AAA, having moved over into District 11-AAA, but the Lady Cougars still ended the Lady Wildcats season again – this time in the TSSAA Sectional Round on May 16th – with a 5-1 final.
Clarksville High (33-16) was hurt by a slumbering offense, that was shutout for the second straight game after only suffering four shutouts in the regular season, and a couple of miscues in the field that led to three of the five runs being scored by Dickson County being unearned.
«Read the rest of this article»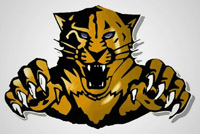 Clarksville, TN – Clarksville Academy played one of its best half's of basketball, December 20th at Procter Court, but saw East Robertson explode for 22 third-quarter points on its way to defeating the Lady Cougars in their District 10-A contest, 58-36.
Trailing by five points, 21-15 at halftime, Clarksville Academy (0-9, 0-4 District 10-A) opened up the second half by getting two free throws from Anna Cherry to cut the deficit to three, but East Robertson would score the next 13 points — including three 3s – to double up the Lady Cougars. 34-17, with 3:56 left in the third quarter.
«Read the rest of this article»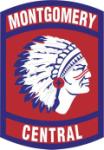 Clarksville, TN – Montgomery Central High School's Lady Indians gave up the first basket of the night to Clarksville Academy, December 12th at the Thomas-Young Gymnasium, but then held the Lady Cougars scoreless for the next 10:51 to build a 17-2 lead on to its way to a 30-12 victory.
Hannah Holt would score a basket at the 6:30 mark for Clarksville Academy (0-8) to take a 2-0 lead, but it would be the last points scored by the Lady Cougars would Anna Cherry connected on one of two free throws at the 3:39 mark of the second quarter.
«Read the rest of this article»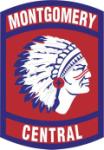 Clarksville, TN – Montgomery Central High School's girls basketball team used huge runs in the first and third quarters, November 21st at Procter Court, to pick up their first win of the season with a 56-30 victory over Clarksville Academy.
The Lady Indians (1-1) opened the game with a 14-0 run over the first 5:19, led by Tori Moore's six points and Monica Fake's four.
Moore would lead Montgomery Central with 14 points.
«Read the rest of this article»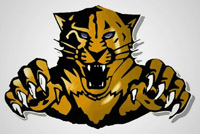 Clarksville, TN – Clarksville Academy's volleyball team may have won the biggest match in the program's history – or at least in recent memory, September 24th at Procter Gymnasium – as the Lady Cougars outlasted the District 10-A regular-season champion East Robertson High School, 3-2, by scores of 6-25, 25-22, 19-25, 25-21, 22-20.
In fact, Clarksville Academy (6-7, 6-3 District 10-A) handed the Lady Indians their first loss of the season in district play, dropping them to 20-11 overall and 9-1 in District 10-A.
«Read the rest of this article»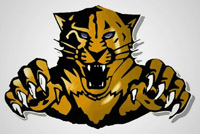 Nashville, TN – Clarksville Academy's girls golf team had no problem repeating as District 10-A tournament champions, September 16th at the Ted Rhoades Golf Course, as Anna Michelle Moore and Bailey Foote posted the two lowest scores in the Lady Cougars winning by 46 shots over runner-up Lipscomb Academy.
On the boys side, Clarksville Academy team finished sixth, but freshman Austin Cherry will advance to next week's regional tournament as one of the five low individual qualifiers.
«Read the rest of this article»
Written by Marlon Scott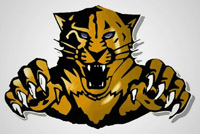 Clarksville, TN – The Clarksville Academy Lady Cougars failed to generate much offense and lost at home to Nashville's Hume Fogg High Lady Blue Knights, 0-4.
"We did not play our best today," Clarksville Academy head coach Beth Burchett said. "They are a really good team, but we did not come out wanting to win this game."
«Read the rest of this article»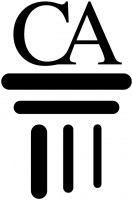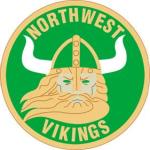 Clarksville, TN – Clarksville Academy's senior midfielder Mallory Burman turned a hat-trick in the first half, August 29th at Winn Field, before adding a fourth goal after intermission to lead the Lady Cougars past Northwest High School, 7-2.
For Burman, who has verbally committed to Austin Peay State University as a 2014 recruit, the hat-trick came on the first three goals of the match for Clarksville Academy, (3-2).
«Read the rest of this article»