Topic: Low-Earth Orbit
Written by Lori Keesey
NASA's Goddard Space Flight Center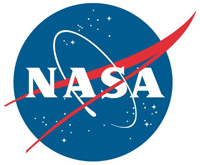 Greenbelt, MD – A novel instrument that has already proven its mettle on field campaigns will attempt to measure atmospheric greenhouse gases from an occultation-viewing, low-Earth-orbiting CubeSat mission called Mini-Carb early next year — marking the first time this type of instrument has flown in space.
Emily Wilson, a scientist at NASA's Goddard Space Flight Center in Greenbelt, Maryland, is teaming with the Lawrence Livermore National Laboratory, or LLNL, to fly a smaller, more ruggedized version of her patented mini-Laser Heterodyne Radiometer, or mini-LHR, on an LLNL-built CubeSat platform early next year.
«Read the rest of this article»
NASA Headquarters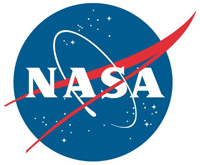 Washington, D.C. – The first major piece of core stage hardware for NASA's Space Launch System rocket has been assembled and is ready to be joined with other hardware for Exploration Mission-1, the first integrated flight of SLS and the Orion spacecraft. SLS will enable a new era of exploration beyond low-Earth orbit, launching crew and cargo on deep space exploration missions to the Moon, Mars and beyond.
The backbone of the world's most powerful rocket, the 212-foot-tall core stage, will contain the SLS rocket's four RS-25 rocket engines, propellant tanks, flight computers and much more. Though the smallest part of the core stage, the forward skirt will serve two critical roles. It will connect the upper part of the rocket to the core stage and house many of the flight computers, or avionics.
«Read the rest of this article»
Written by Karen C. Fox
NASA's Goddard Space Flight Center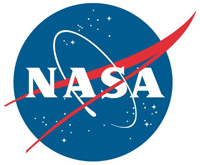 Greenbelt, MD – Two donuts of seething radiation that surround Earth, called the Van Allen radiation belts, have been found to contain a nearly impenetrable barrier that prevents the fastest, most energetic electrons from reaching Earth.
The Van Allen belts are a collection of charged particles, gathered in place by Earth's magnetic field. They can wax and wane in response to incoming energy from the sun, sometimes swelling up enough to expose satellites in low-Earth orbit to damaging radiation.
«Read the rest of this article»
Written by Dr. Tony Phillips
Science at NASA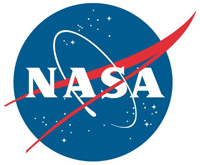 Washington, D.C. – The International Space Station has been called a stepping stone to other worlds.
NASA hasn't forgotten, however, that the behemoth space station is also on the doorstep of Earth.
"We're seeing the space station come into its own as an Earth-observing platform," says Julie Robinson, chief scientist for the International Space Station Program. "It has a different orbit than other Earth-observing satellites. It's closer to Earth, and it sees Earth at different times of day with a different schedule."
«Read the rest of this article»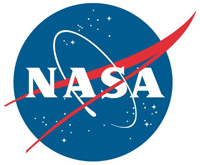 Washington, D.C. – NASA recently completed a major space technology development milestone by successfully testing a pressurized, large cryogenic propellant tank made of composite materials. The composite tank will enable the next generation of rockets and spacecraft needed for space exploration.
Cryogenic propellants are gasses chilled to subfreezing temperatures and condensed to form highly combustible liquids, providing high-energy propulsion solutions critical to future, long-term human exploration missions beyond low-Earth orbit.
«Read the rest of this article»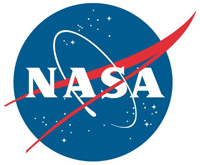 Pasadena, CA – NASA's Mars Science Laboratory mission radiation measurements taken as it delivered the Curiosity rover to Mars in 2012 are providing NASA the information it needs to design systems to protect human explorers from radiation exposure on deep-space expeditions in the future.
Curiosity's Radiation Assessment Detector (RAD) is the first instrument to measure the radiation environment during a Mars cruise mission from inside a spacecraft that is similar to potential human exploration spacecraft.
«Read the rest of this article»
Written by Dr. Tony Phillips
Science at NASA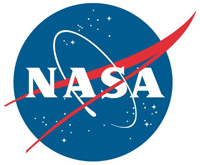 Washington, D.C. – On February 15th, 2012  an asteroid about half the size of a football field will fly past Earth only 17,200 miles above our planet's surface. There's no danger of a collision, but the space rock, designated 2012 DA14, has NASA's attention. It will come closer to the Earth, than any object of it's since since near earth objects have been monitored.
"This is a record-setting close approach," says Don Yeomans of NASA's Near Earth Object Program at JPL. "Since regular sky surveys began in the 1990s, we've never seen an object this big get so close to Earth."
«Read the rest of this article»
NASA's Ames Research Center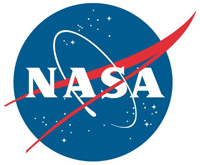 Moffett Field, CA – The fast-paced proliferation and popularity of mobile devices here on Earth, like smartphones loaded with powerful operating systems, will find a new niche market– this time in space, thanks to NASA's trailblazing PhoneSat project.
To be rocketed into space early next year, PhoneSat is set to showcase use of lower cost, off-the-store-shelf, commercially available technology that enables space commerce, educational activities and citizen-exploration. «Read the rest of this article»
Written by Candrea Thomas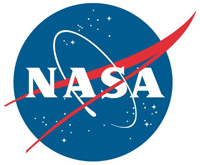 Kennedy Space Center, FL – Space Exploration Technologies (SpaceX) has completed its first three performance milestones for NASA's Commercial Crew Integrated Capability (CCiCap) initiative, which is intended to lead to the availability of commercial human spaceflight services for government and commercial customers.
During the company's first milestone, a technical baseline review, NASA and SpaceX reviewed the Dragon spacecraft and Falcon 9 rocket for crew transportation to low-Earth orbit and discussed future plans for ground operations for crewed flights.
«Read the rest of this article»
Written by Dewayne Washington
NASA's Goddard Space Flight Center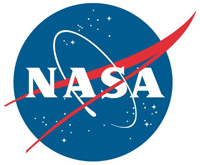 Greenbelt, MD – Technicians and engineers are completing final system checks and spacecraft inspections on the first of NASA's third-generation Tracking and Data Relay Satellites (TDRS). Boeing Space Systems will ship TDRS-K from its satellite assembly facility in El Segundo, CA, to Cape Canaveral, FL, in November.
The December launch of TDRS-K will be aboard a United Launch Alliance Atlas V rocket.
«Read the rest of this article»