Topic: Marathon Chiropractic
Governor's Square Mall is gearing up for the Back-to-School shopping season with new stores, fun events and great savings!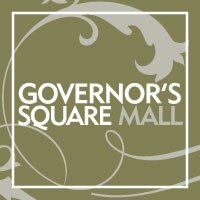 Clarksville, TN – Just in time to find the perfect first day outfit, Governor's Square Mall has two new stores opening around Tax Free Weekend, August 1st-3rd!
Charlotte Russe will be opening near Center Court and tween store Justice is currently being remodeled to include the new addition of BROTHERS with clothing for boys between the ages of 7 and 14.
Our annual Back-to-School Fair and Fashion Show is scheduled for Saturday, July 26th, noon–5:00pm. «Read the rest of this article»
Clarksville, TN – What's the definition of insanity?  Doing the same thing over and over, expecting a different result.
For the past 40 years prevention measures and treatment strategies for heart disease have basically remained the same while this almost 'completely' preventable disease continues to devastate Americans.
Heart disease remains the number 1 killer in America, killing nearly one person every minute and every 25 seconds someone has a heart attack. Now for those that are lucky enough to survive a heart attack they will feel the financial burden of our medical system. «Read the rest of this article»
Written by Dr. Dale Brown
Clarksville TN – A University of Rhode Island study funded by the National Institutes of Health (NIH), found the weight loss drug Orlistat, which goes by the prescription brand name Xenical and the over-the-counter name Alli, can cause "severe toxicity" to major internal organs.
Because the drug has been approved since 1999, we have to wonder how many people lost their lives during that time and were treated for liver and kidney disease because of this medication? «Read the rest of this article»
Clarksville, TN –  Maximized Living along with Marathon Chiropractic is hosting "Resolve:  The New Year's Weight Loss Challenge". This life-changing event will be held February 2nd, 2013, at Xtreme Ministries, Fort Campbell Boulevard.
This event will share the latest research behind healthful weight loss, so people can establish—and maintain—a proper weight. The event offers a 30-day weight loss challenge, but it is not about body image, rather, its goal is to re-establish the proper function of the human body. «Read the rest of this article»


Clarksville, TN – The Kleeman Community Center, located at 166 Cunningham Lane, will be hosting the first-ever Diabetes Awareness Expo on November 19th from noon to 6:00pm.
This event will feature representatives from the healthcare community offering advice to those living with diabetes and their loved ones. «Read the rest of this article»
Clarksville, TN – Clarksville Mayor Kim McMillan announces a Women's Health Fair will be held on March 21st, 2012 from noon to 6:00pm at the Kleeman Community Center.
"I am very excited about this event. Women's health specialists will be there to help women make their own health a priority.  Studies show that women are often reluctant to take care of themselves because they make sure their family is healthy first.  But, we also know that so many diseases that women face today, like heart disease, can be addressed if it's caught early.  This is an opportunity for women to learn how to take charge of their own health and make their families healthier, too," Mayor McMillan said. «Read the rest of this article»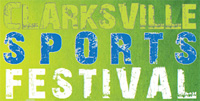 Clarksville, TN – The Clarksville Department of Parks and Recreation held its second-annual Clarksville Sports Festival on Saturday, March 17th, at the Foy Fitness Center on the campus of Austin Peay State University.  The day-long festival was a celebration of sports and athletics in Clarksville and Montgomery County and featured not only clinics, sports demonstrations and interactive areas, but also seminars and even an exposition area where over 20 of Clarksville and Montgomery County's athletic and outdoor clubs, businesses and organizations provided information to the community.
«Read the rest of this article»


Clarksville, TN – On February 11th and 12th, the Clarksville-Area Chamber of Commerce held their third annual Home and Garden show at the Foy Fitness Center on Austin Peay State University. The show was sponsored by Furniture Connection and Hutson Inc.  58 Vendors were on hand to offer Clarksvillians tips on getting ready for the rapidly approaching spring.
«Read the rest of this article»