Topic: Martin ArtQuest Gallery
The Birth of Impressionism Galleries Open Until Midnight
Nashville, TN – To celebrate the inauguration of Bill Haslam as Tennessee's next governor, the Frist Center will offer free admission on inauguration day, Saturday, January 15th, 2011, and will extend hours until midnight that evening with a number of special activities planned from 5:00pm–9:00pm.
"We are pleased to join other cultural institutions in Tennessee to commemorate this day in our state's history," said Frist Center Executive Director Susan H. Edwards, Ph.D. "We hope visitors to Nashville (as well as our own neighbors in the local community) will take advantage of this special opportunity to see the magnificent Birth of Impressionism exhibition from the Musée d'Orsay in Paris before it leaves Nashville January 23rd to return to France." «Read the rest of this article»
Frist Fridays Concert Series Planned May – July
NASHVILLE, TN — Frist Fridays, the Frist Center's popular summer concert series, kicks off May 28th, 2010, with musical guests The Dirt Drifters performing live in the Turner Courtyard. Now in its eighth year, the series takes place May through July from 6:00 pm to 9:00 pm on the final Friday of each month. Patrons are invited to enjoy an evening of live music, light snacks and beverages as well as visit the diverse exhibitions on view in the Frist Center's galleries. Frist Fridays takes place rain or shine. «Read the rest of this article»
Explores Need for Superhuman and Mortal Heroes in Society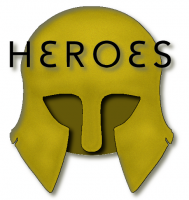 NASHVILLE – Heroes: Mortals and Myths in Ancient Greece, an exhibition exploring the human need for heroes through the arts of one of the oldest and most influential cultures in history, will open in the Frist Center's Upper-Level Galleries January 29, 2010, and remain on view through April 25, 2010.
More than 100 works, including statues, reliefs, vases, bronzes and jewelry made between the sixth and first centuries BCE and drawn from prestigious U.S. and European museums illustrate the lives of Greek heroes including their tasks, adversaries, challenges, failures and private moments. Heroes are sometimes portrayed as superhuman protagonists while at other times as average people who rise above the ordinary. Included are both mythological heroes, among them Herakles, Achilles, Odysseus and Helen, and mortal heroes, including warriors, athletes and rulers.
The exhibition comes to the Frist Center from the Walters Art Museum, Baltimore. «Read the rest of this article»
Nashville – When guests venture into the Frist Center's Martin ArtQuest Gallery tomorrow morning, they'll be greeted with a fresh new paint job and new Dale Chihuly graphics in the reading area, a new sink especially designed for children, new technology that includes computers and monitors, an updated Digital Portfolio application and a brand new animation station that invites budding filmmakers to create their own 16-frame animation.
"It was time for us to freshen up our Martin ArtQuest Gallery," said Frist Center Director of Education Anne Henderson. "We opened in 2001, and some of our computers in Martin ArtQuest date from those earliest days. Our original technology has served us extremely well, but as quickly as technology is moving these days, it was necessary for us to update the space."
One of the most exciting elements of the renovation, according to Henderson, is the addition of a new animation station called Imagine/Create/Animate. Using state-of-the-art digital technology, visitors are invited to create 3-4 second animation shorts using provided backgrounds and props or creating their own backgrounds and props in Martin ArtQuest. Each short video is comprised of 16 separate images. «Read the rest of this article»
The Frist Center for the Visual Arts presents a special three-part photography lecture series, featuring expert speakers who will each address a different aspect of the medium. The series is presented in conjunction with the current exhibition, The Best of Photography and Film From the George Eastman House Collection. Lectures will take place Nov. 6, Nov. 20 and Dec. 11, 2008 in the Frist Center auditorium at 6:30 p.m. The series is free to the public.

Part I, Thursday, November 6: "Kingdom of Darkness, Kingdom of Light: The Invention of Photography and Victorian Culture"
Most people don't associate photography with the Victorian era, yet it was during this period-in 1839-that the medium of photography was introduced. Guest speaker Morna O'Neil, Mellon assistant professor of 19th century European art at Vanderbilt University, discusses the extraordinary proliferation of photography in the Victorian era, including Victorian photographs featured in the George Eastman House exhibition. «Read the rest of this article»