Nashville – When guests venture into the Frist Center's Martin ArtQuest Gallery tomorrow morning, they'll be greeted with a fresh new paint job and new Dale Chihuly graphics in the reading area, a new sink especially designed for children, new technology that includes computers and monitors, an updated Digital Portfolio application and a brand new animation station that invites budding filmmakers to create their own 16-frame animation.
"It was time for us to freshen up our Martin ArtQuest Gallery," said Frist Center Director of Education Anne Henderson. "We opened in 2001, and some of our computers in Martin ArtQuest date from those earliest days. Our original technology has served us extremely well, but as quickly as technology is moving these days, it was necessary for us to update the space."
One of the most exciting elements of the renovation, according to Henderson, is the addition of a new animation station called Imagine/Create/Animate. Using state-of-the-art digital technology, visitors are invited to create 3-4 second animation shorts using provided backgrounds and props or creating their own backgrounds and props in Martin ArtQuest. Each short video is comprised of 16 separate images.
The Frist Center's ground breaking Digital Portfolio application, which invites guests to create an online gallery of their works, has been updated to allow visitors to store an increased number of images in their online portfolios. The Digital Portfolio allows visitors to add one image to their digital portfolio during each visit to Martin ArtQuest. Visitors may sign up and receive an ArtQuest card with a unique PIN number that allows them to access their personal portfolios for viewing while at the Frist Center. Digital portfolios may also be accessed online at www.projectaccess.org where artists can write narratives about their work to share with family and friends via email.
Vendors participating in the renovation of Martin ArtQuest include: Messer Construction Co.; 1220 Exhibits; M3: Multi-Media Masters, Inc.; Little Planet; Tuck Hinton Architects; and Trowbridge and Westbrook.
The renovation of Martin ArtQuest was made possible by a grant from the Cal Turner Family Foundation.
Martin ArtQuest Gallery is a gift of Ellen H. Martin, Charles N. Martin, and the Martin Foundation and supported by The William Stamps Farish Fund.
About the Frist Center for the Visual Arts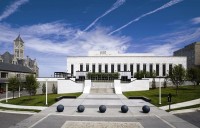 Accredited by the American Association of Museums, the Frist Center for the Visual Arts, located at 919 Broadway in downtown Nashville, Tenn., is an art exhibition center dedicated to presenting the finest visual art from local, regional, U.S. and international sources in a program of changing exhibitions. The Frist Center's Martin ArtQuest Gallery features more than 30 interactive stations relating to Frist Center exhibitions. Gallery admission to the Frist Center is free for visitors 18 and younger and to Frist Center members. Frist Center admission is $8.50 for adults, $7.50 for seniors and military and $6.50 for college students with ID (college students are free Thursday and Friday evenings). Discounts are offered for groups of 10 or more with advance reservation by calling 615.744.3246. The Frist Center is open seven days a week: Mondays through Wednesdays, and Saturdays, 10 a.m.–5:30 p.m.; Thursdays and Fridays, 10 a.m.–9 p.m. and Sundays, 1–5:30 p.m., with the Frist Center Café opening at noon. Additional information is available by calling 615.244.3340 or by visiting our Web site at www.fristcenter.org.