Topic: Mary Kay
Clarksville, TN – The Clarksville Area Chamber of Commerce is excited to share information on the upcoming Home & Garden Show that will have home improvement enthusiasts and novices alike anxious to thaw out their household project list after a long winter break.
On February 27th and 28th, the Wilma Rudolph Event Center will be filled to capacity with vendors, displays and experts to address every home project from interior design to HVAC upgrades. What's more, all vendors have prizes and valuable giveaways in store for lucky attendees.
«Read the rest of this article»
Entertainment, Games, Prizes, Cake Samples & Fashion Show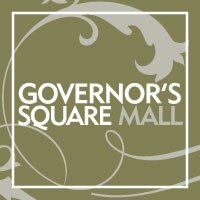 Clarksville, TN – The Fall Bridal & Celebrations Fair is this Sunday, September 20th from 12:00pm-4:00pm at Governor's Square Mall. This free event will include over 30 area event & beauty exhibitors who can help you plan your wedding, shower, reunion or next big event!
The event will include music provided by Jason Ward Events, First Dance DJ Service, and Golden Harps of Nashville. The Celebrations Fashion Show begins at 3:00pm in Dick's Sporting Goods Court and will showcase the latest dresses for wedding guests, military balls, and homecoming. The Bridal Fashion Show presented by Wedding Belles will begin at 3:30pm. «Read the rest of this article»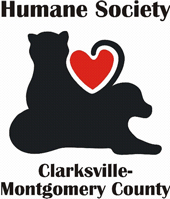 Clarksville, TN – The Humane Society of Clarksville Montgomery County will hold their first Holiday Market and Santa Paws Pet & People Portraits on Sunday December 8th, from 1:00pm to 4:00pm at their building located at 940 Tennessee Avenue .
An on-site professional photography experience will be provided by Tina Hartman with Picture Your Photo Photography & Art and her team of elves, including Clarksville's most excellent Santa George!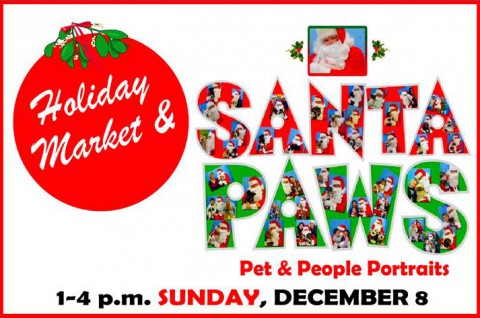 «Read the rest of this article»
Clarksville, TN – The final day of the 2012 Rivers and Spires Festival on Saturday opened with unseasonably cooler weather to the point of being really chilly.  Warm coats, hats, and/or gloves were the order of the day.  Turnout started out slow, and might have been a little bit depressed over all from previous years as a result, but the people who did come out had a really great time!
Arriving around 11:00am, I found dribs and drabs of people mostly scattered around the various stages. As the morning progressed the numbers steadily increased. I made my way up strawberry alley and watched a vendor playing with one of the many items he had for sale. «Read the rest of this article»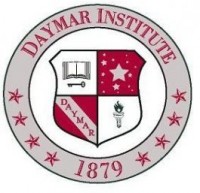 Clarksville, TN – Daymar Institute in Clarksville, TN is hosting their 5th Bi-Annual "Hot Jobs in the City" Career Fair. This event is free and open to the public. Local residents are encouraged to bring 10-20 copies of their resume and be prepared to meet with up to 40 local employers, agencies and organizations. "This is an excellent opportunity to meet face to face with potential employers and learn about job opportunities, make networking contacts and possibly find your next career" says Daymar Director of Career Services, Mary Wauford. «Read the rest of this article»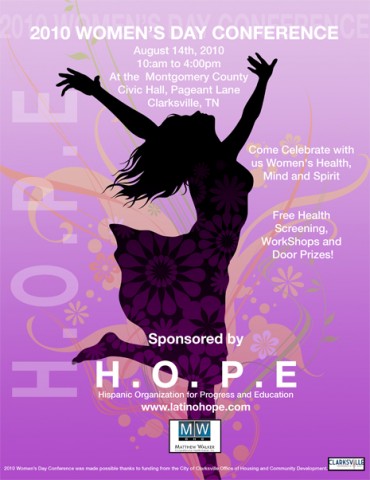 On Saturday from 10:00am till 4:00pm the Hispanic Organization for Progress & Education (H.O.P.E.) will be holding their 2010 Women's Day Conference at the Montgomery County Civic Hall at Veterans Plaza (350 Pageant Lane).
The conference will provide a wide variety of information and activities for women including health screenings, Cooking and Home Decor tips, food samples, hand-made crafts, Satin Hands, Make-overs, a Clothes Closet, hourly prizes, and much more!
Valerie Guzman will be the Emcee for the day. Special guests include Mrs. Tennessee International Cydney Miller and Social Entreprenur April Boyed-Noronha will also be on hand.
So come on out and be a part of this amazing celebration of Women's Heath, Mind, Body, & Spirit. «Read the rest of this article»
The Home Based Business Show was started back in May by a small group of Army wives. Their monthly shows features women vendors who either consult for a company, or run their own businesses.  They started out with just 5 vendors at their first shows, but now frequently have 12-14 each month. They have also expanded to include vendors who are not military affiliated. Each month a different member of the group hosts the show at their home. By having the monthly show in different neighborhoods,  vendors gain exposure to new potential customers.  Their next monthly show will be on Saturday September 26th from 10:00 a.m. till 2:00 p.m. at 1492 McKinley Ct. Clarksville,Tn 37042. «Read the rest of this article»