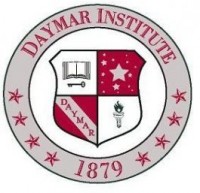 Clarksville, TN – Daymar Institute in Clarksville, TN is hosting their 5th Bi-Annual "Hot Jobs in the City" Career Fair. This event is free and open to the public. Local residents are encouraged to bring 10-20 copies of their resume and be prepared to meet with up to 40 local employers, agencies and organizations. "This is an excellent opportunity to meet face to face with potential employers and learn about job opportunities, make networking contacts and possibly find your next career" says Daymar Director of Career Services, Mary Wauford.
Employers attending the career fair include: Prudential Professional Realty, Behavioral Health Care, Kennedy Law Firm, US Navy, THEC, Gateway Medical Associates, Home Instead Senior Care, Clarksville Montgomery County School System, Heritage Bank, Woodlands Hills Youth Center, TN Dept. of Labor, United Chiropractic, Mo.Co. Election Commission, ACN, Avon, Tastefully Simple, Bank of America, Goodwill Career Solutions, US Army, Scentsy Candles, New York Life, Beauticontrol, Sam's Club, Lowes, US Bank, Kentucky Troops to Teachers, Mary Kay, Showroom Services, Sunrise Community of Tennessee, H&R Block, Partylite, Greer Communications, SBA International, Tennessee National Guard, Tender Care, NIA Assocation, Clarksville Dental Center, Straight Skinny, Brown, Brown,  Associates Frontier Basement Systems, Saga Communications, and more to come!
All career fair guests may register for door prizes and enjoy free refreshments.
Daymar Institute is located at 1860 Wilma Rudolph Blvd. Clarksville, TN 37040. For more information please call Mary Wauford, 931-552-7600 or visit http://www.daymarinstitute.edu