Topic: Michael Moore

Clarksville, TN – On August 21st, 2012, around 12:30am, a verbal argument between neighbors turned physical, resulting in six people going to jail.
The chain of events began when Charles Clemons was assaulted in his front yard at 913 Power Street by a neighbor, Ryan Kobold, from 914 Power Street after they had a verbal argument over property items.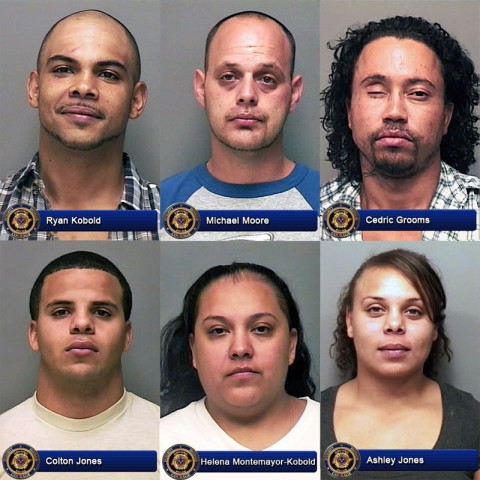 «Read the rest of this article»
This applies to Clarksville, TN because the Spring Hill, TN  plant that assembles the Chevrolet Traverse will halt production in November laying off 2,447 employees.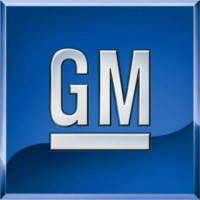 I write this on the morning of the end of the once-mighty General Motors (06-01-2009). By high noon, the President of the United States will have made it official: General Motors, as we know it, has been totaled.
As I sit here in GM's birthplace, Flint, Michigan, I am surrounded by friends and family who are filled with anxiety about what will happen to them and to the town. Forty percent of the homes and businesses in the city have been abandoned. Imagine what it would be like if you lived in a city where almost every other house is empty. What would be your state of mind?
It is with sad irony that the company which invented "planned obsolescence" — the decision to build cars that would fall apart after a few years so that the customer would then have to buy a new one — has now made itself obsolete. It refused to build automobiles that the public wanted, cars that got great gas mileage, were as safe as they could be, and were exceedingly comfortable to drive. Oh — and that wouldn't start falling apart after two years. GM stubbornly fought environmental and safety regulations. Its executives arrogantly ignored the "inferior" Japanese and German cars, cars which would become the gold standard for automobile buyers. And it was hell-bent on punishing its unionized workforce, lopping off thousands of workers for no good reason other than to "improve" the short-term bottom line of the corporation. Beginning in the 1980s, when GM was posting record profits, it moved countless jobs to Mexico and elsewhere, thus destroying the lives of tens of thousands of hard-working Americans. The glaring stupidity of this policy was that, when they eliminated the income of so many middle class families, who did they think was going to be able to afford to buy their cars? History will record this blunder in the same way it now writes about the French building the Maginot Line or how the Romans cluelessly poisoned their own water system with lethal lead in its pipes. «Read the rest of this article»
Clarksville Freethinker founder reacts to Obama's win. Debbie Boen created FreeThinkers for Peace and Civil Liberties at a time when America was more than happy to plunge into war. Like the activists of the 60s, she held to her beliefs, a minority then, and only now, with the historic election of Barack Obama, can she and all of us who have stood in the minority in one form or another, see a light of hope on the horizon.
As I was driving to the Icehouse café on Tuesday night, NPR (National Public Radio) said something about declaring Obama and I didn't get what had happened.  I walked into the cafe and everyone was watching the big screen TV.  There was a screaming crowd on the TV set.  The scream of happiness from the TV crowd of thousands didn't stop and seemed to shake the earth.  I swear I could feel the vibration of it come from the earth into my body.  Miranda Herrick ran up to me and said, "Did you hear what just happened?  Obama is declared a winner!  Why are we NOT screaming?  Why are we NOT screaming?"  and with that we both started screaming and again and again. «Read the rest of this article»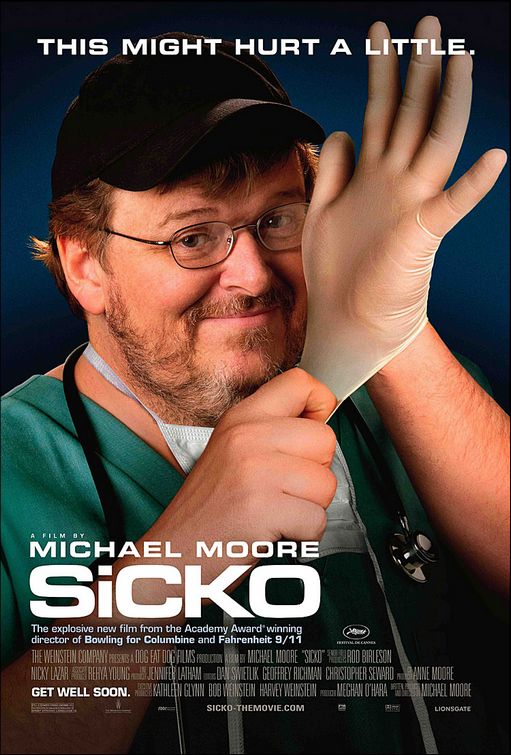 Health care is a major issue facing Americans today. We as a nation pay the highest price for health care and prescription drugs in the world, and you would assume this would mean we get the best possible medical care. While that might be the case if you are wealthy, if you are not you face some tough choices.
Choices like do you get the prescriptions you need to have a decent quality of life, or do you eat? Do you get regular medical checkups, or do you because you can't afford the price of a doctor's visit skip them until a health condition forces you to the doctor, often after it's too late to treat the condition? Do you look after your dental health, or do you have to let your teeth basically rot in your mouth?
I have personally been forced to make some of these choices, and I have friends and relatives who have been forced to as well. Choices no American should ever have to face.
Lets be realistic. The problem with health care in America is the private for-profit companies currently running it. In order to fix our broken system, we must take the profit motive out of it. «Read the rest of this article»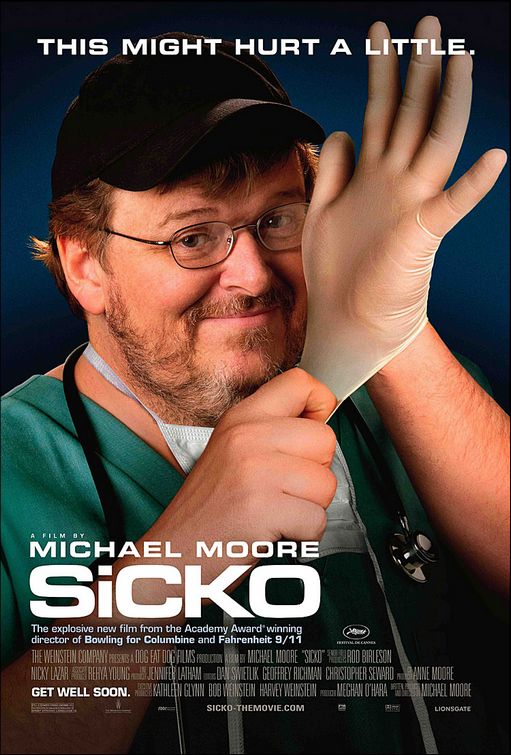 We're here today to discuss the impact SiCKO is having on the health care debate in this country.  To date, we have appeared in Congress to discuss the need to get rid of private health insurance.  We testified before the legislature in California in support of a reform effort to protect Californians from for-profit health insurance.  We have done events with mayors, with leading members of Congress, on Wall Street and with progressive groups.  We have stood shoulder to smock with the 2.9 million California Nurses, as well as other working Americans such as the U.S. Steelworkers – the people who have helped build American beam by beam, rivet by rivet, floor by floor.
And to date the public has responded to our collective action.  We opened in over 400 theaters last week and had a great turnout.  More impressive, over the last five days the momentum has continued to grow – while others have gone down in the box office – we have actually gone up – which is virtually unheard of.
However, the most compelling evidence that we are making a difference is found in the response of the health care industry itself.  For the first few weeks after the movie premiered in Cannes, the industry did their best to ignore the film – no doubt at the behest of their lobbyists, the industry's political muscle – who were likely counseling them not to engage.  Well, over the last three weeks, the industry appears to have changed its strategy as it has become clear that SiCKO poses a real threat. «Read the rest of this article»
Michael Moore is coming out with a new documentary called SiCKO. It is a harsh look at the American health care system. SiCKO opens in theaters everywhere on June 29th.

When asked about SiCKO, Michael Moore responds , "Sicko is a comedy about 45 million people with no health care in the richest country on Earth." I personally disagree with Michael Moore on that one point, this is not a funny subject.
A reviewer on the Internet Movie Database web site had this to say:
A man without health insurance (companies simply refuse people), whose middle- and ring finger are cut off, had to choose between paying 60.000 dollars for having his middle finger restored and 12.000 dollars for having his ring finger fixed. Being the "romantic" that he is, he chose his ring finger. A woman, formerly with a good job, bankrupted by her medical bills and forced to live in the study of her daughter, has to pay 240 dollars a month for her cancer medication but gets the same pills on Cuba for… 10 cents. 45 Million uninsured Americans live in fear that they might, some day, need medical care. The rest of the world doesn't know these fears, because for them, medical help is free: paid for by tax money. The United States have become ruthless to it's own people. It contradicts the image Americans have of themselves and their country, but it's the awful truth. – Ivo Martijn
«Read the rest of this article»
Orwell rolls in his grave is the consummate critical examination of the Fourth Estate, once the bastion of American democracy by Director Robert Kane Pappas. Asking whether America has entered an Orwellian world of doublespeak where outright lies can pass for the truth, Pappas explores what the media doesn't like to talk about: itself.
Meticulously tracing the process by which media has distorted and often dismissed actual news events, Pappas presents a riveting and eloquent mix of media professionals and leading intellectual voices on the media.
Among the cast of characters in Orwell rolls in his grave are Charles Lewis, director of the Center for Public Integrity, Vincent Bugliosi, former L.A. prosecutor and legal scholar, film director and author Michael Moore, Rep. Bernie Sanders, Danny Schecter, author and former producer for ABC and CNN, and Tony Benn, former member of the British Parliament.
A video used to be embedded here but the service that it was hosted on has shut down.
«Read the rest of this article»
| | | |
| --- | --- | --- |
| | VS | |
According to Kathleen Parker (August 14), having a blog and expressing a strong political opinion is akin to "Stalinist tactics". Such words would not apply to any right winger editorialist like herself of course, but only to those such as the "operative" Michael Moore.
Parker describes a recent blog by Moore as a "manifesto…straight out of Stalin's playbook". The blog merely states his strong opinion that the next democrat presidential candidate be anti-war. «Read the rest of this article»