Topic: Military families
CMCSS receives $1.6 million Grant
Innovative program, open to all students, will begin this fall at three high schools near Fort Campbell

Dallas, TX – The National Math and Science Initiative (NMSI), a non-profit organization launched in 2007 to transform math and science education in the United States, announced today that its highly successful Advanced Placement* (AP) program for military families is being expanded this fall to Clarksville High School, Northeast High School, and Rossview High School, near Fort Campbell in Tennessee, thanks to a grant from the Department of Defense Education Activity (DoDEA).
«Read the rest of this article»
Nashville, TN – Tennessee Department of Labor & Workforce Development Acting Commissioner Burns Phillips announced that the 108th General Assembly passed legislation that continues the funding of unemployment benefits for spouses of military personnel who leave their jobs to transfer to a new assignment.
Funding for the program for the current fiscal year was nearly exhausted, prompting the legislative action.
"We're pleased the General Assembly approved appropriation for this benefit to trailing spouses for the remainder of this fiscal year as well as for the fiscal year beginning July 1st, 2013," said Phillips. "This action shows support of our military families and we hope lessens the stress that goes with active duty transfers." «Read the rest of this article»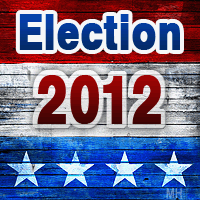 Clarksville, TN – Clarksville Online recently sat down with Tim Barnes, the incumbent forTennessee State Senate District 22. Barnes has represented Cheatham, Houston and Montgomery County for the last four years.
"We're out there every single day working hard for the people of District 22. And of course, in spite of the campaign. I'm still carrying forth with my Senate duties," Barnes said. "I am doing what I normally do and have been doing for the past four years, and that is also good for a campaign, so I make appearances, speak when people ask me; and I'm glad to be able to do that."
«Read the rest of this article»
Military Families make up more than One-Third of County's WIC Clients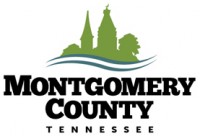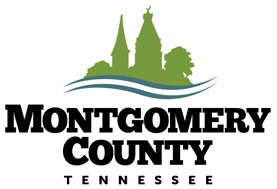 Clarksville, TN – Yesterday outgoing Montgomery County Health Director Andre Fresco; incoming Director Joey Smith; Montgomery County Mayor Carolyn Bowers; Tennessee Department of Health Chief Medical Officer David Reagan; and Lorine Bizzell, MS, RD from the United States Department of Agriculture, Food and Nutrition Service; joined together to celebrate the grand opening of the new Women, Infants and Children clinic at the Montgomery County Health Department facility in Clarksville.
«Read the rest of this article»
Fort Campbell, KY – On April 14th and 15th, the Sesame Street and USO Experience for Military Families USO tour put on three free performances for Fort Campbell families active duty, Retirees, National Guard, reserves and Department of Defense Civilians. Over 1,800 people came out to watch the shows.
The 30 minute performance was a special event for the military community since it is specifically designed to educate children about coping with military deployments and homecomings.
«Read the rest of this article»
Fort Campbell, KY – Annah Mobus, the 15-year-old daughter of deployed U.S. Army Sergeant 1st Class Kenneth Woody and mother Jennifer Woody was selected to receive a life-changing gift from the Milk-Bone® Brand last Thursday. Mobus, a Bowling Green Kentucky resident suffers from Spinal Muscular Atrophy, and has difficulty performing many everyday tasks such as opening a book, picking up a dropped item, or turning lights on or off. Now her life is about to become a little easier with the help of a new four-legged friend.
The Milk-Bone® Brand is donating a specially trained service dog along with the necessary training from Canine Assistants, an organization which provides assistance dogs to people with disabilities.
«Read the rest of this article»
Washington, D.C. – Free tax return preparation assistance is available for eligible military members and their spouses.
The IRS and U.S. Armed Forces participate in the Volunteer Income Tax Assistance program, which provides free tax advice, tax preparation, return filing and other tax assistance to military members and their families. «Read the rest of this article»
The Convention & Visitors Bureau and Lifetime Network Thanks the Community for Their Support

Clarksville, TN – The Clarksville-Montgomery County Convention and Visitors Bureau appreciates the community support received during the recent recording of Lifetime Network's newest reality show Coming Home.
The premise of the reality show is to recognize the struggles of military families and those who serve. Military family reunions have become an online sensation, where millions of people have been inspired watching footage of loved ones reconnecting with their Service Member. Coming Home follows the lives of military families across the nation. During each segment the deployed soldier comes home to surprise his or her family in a dramatic, and emotional, reunion. The film crew had been to several other military communities including: Norfolk, VA; Camp Lejeune, NC and aboard the USS Harry S. Truman before visiting Clarksville. «Read the rest of this article»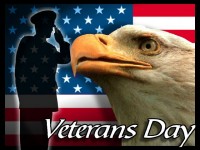 While we honor our Veterans, both past and present and the sacrifices that many of these heroes made on battlegrounds around the world – some small and seemingly insignificant to the unforgettable and pivotal. It is certainly a very small token of our gratitude as a Nation – after all they are the reason we live in this great country this very day. All that said, I hope that you will indulge me and allow me to divert attention on this day from our Veterans to some of our unsung heroes – some would say the real heroes and in many respects they would be right.
«Read the rest of this article»
Early Connections Network will focus on military families
Nashville, TN – State Senator Tim Barnes (D-Adams) announced Montgomery County's inclusion in Tennessee's first regional care network for the early intervention and prevention of social, emotional or behavioral needs for young children, with an emphasis on the children and families of military service members.
"We have an unprecedented opportunity in our area to provide crucial care to the children of our military veterans," Barnes said. "I'm proud of the work done by the Tennessee Department of Mental Health and Developmental Disabilities to make this service possible." «Read the rest of this article»