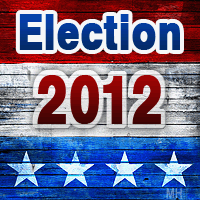 Clarksville, TN – Clarksville Online recently sat down with Tim Barnes, the incumbent forTennessee State Senate District 22. Barnes has represented Cheatham, Houston and Montgomery County for the last four years.
"We're out there every single day working hard for the people of District 22. And of course, in spite of the campaign. I'm still carrying forth with my Senate duties," Barnes said. "I am doing what I normally do and have been doing for the past four years, and that is also good for a campaign, so I make appearances, speak when people ask me; and I'm glad to be able to do that."
He touted his legislative achievements and he feels that chief among them is his support for the Military Service Members and their families.
"I think there have been several achievements that I can be justifiably proud of, but to name one would have to be the bill that I co-sponsored with State Representative Joe Pitts that provided unemployment benefits for trailing military spouses." Trailing military spouses are spouses of service members who are forced to leave their jobs, pack up their households, in order to follow their service member to a new duty station, where they must establish their new home.
"We are now helping more than 1,700 military families in Tennessee each year." Barnes said. "Unemployment assistance help military spouses fill in the gap as they resettle, get their children in school, and start looking for a new job." He continued, "This is a matter of military readiness and fairness to these families who sacrifice so much so that we can enjoy the fruits of our liberty. This makes a huge difference in families. When the moving, and allows them to get re-situated without the stress that comes from losing that income. This was the right thing to do, and I'm glad state representative Pitts and I were able to push to provide this much needed support for our military families!"
Barnes also helped to ensure that Gold Star families received property tax assistance, "I'm also very proud of the property tax relief that we extended to the surviving spouses of those killed in the line of duty, and redefining that so that people are not knocked out of that because of ridiculous loopholes and technicalities. I think we've done a good job with that that, and that was one of my bills."
Another item Barnes supported was to have military service designated on Tennessee drivers licenses.
"I put forth a lot of effort and I think we've had a lot of success in representing our military families and veterans" said Barnes.
Looking forward Barnes feels that rebuilding the economy needs to be our primary focus as a state and a nation. "In the next four year we're going to have to focus both as a state and nationwide on rebuilding our economy. We've got to do something to concentrate on the kind of jobs that you can raise a family on the kind of jobs that you can build a career on," said Barnes.
"I think a lot of that is going to depend upon how many educational opportunities we have. That's why I worked so hard to bring Nashville State Community College to Clarksville, because they can offer some things that were not available here before. For example, Internet Information Technology is a field where there are jobs available right now. Nashville State Community College offers that, and so we want to be able to do the types things like that expand the opportunities available for the people of Tennessee."
Asked why the voters should chose him over his challenger, Barnes said it all comes down to experience, "I have the experience, I know all the commissioners, I know all of the the assistant commissioners."
Barnes pointed to his relationship with The Tennessee Department of Transportation as an example of how important this can be to our community. "I've spent four years building relationships with TDOT, with Deputy Commissioner Paul Degges; and John Schroer, the Commissioner. In my next term We're going to continue to work on some of the things that we have on the drawing board. In the past four years, we have brought in less statewide through the gasoline tax, which we is exclusively to find highways, and that has hurt us. I think with the revenue turning around and it is turning around markedly were going to see some more improvement with growth in infrastructure and transportation in our community."
Barnes is a strong supporter of various community organizations, ""I support everything that I'm invited to," Barnes said jokingly. "But seriously, I've supported the Roxy Regional Theatre for years." In a barb clearly aimed at his opponent, Barnes said, "I've lived here for 25 years; when I go to community events these are things that I have been going to for years. This is not something that I've all of a sudden started going to just because I'm running for office." He continued, "I been a part of this community, and I have contributed to this community for many years. When we had the picnics like we had earlier this summer summer, believe me I didn't have to ask directions on how to get to Dotsonville or Lone Oak because I've been a part of this county."
He concluded, "People know me, they know my record, and that's why I feel good about my reelection campaign."