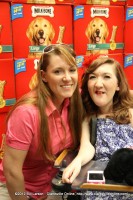 Fort Campbell, KY – Annah Mobus, the 15-year-old daughter of deployed U.S. Army Sergeant 1st Class Kenneth Woody and mother Jennifer Woody was selected to receive a life-changing gift from the Milk-Bone® Brand last Thursday. Mobus, a Bowling Green Kentucky resident suffers from Spinal Muscular Atrophy, and has difficulty performing many everyday tasks such as opening a book, picking up a dropped item, or turning lights on or off. Now her life is about to become a little easier with the help of a new four-legged friend.
The Milk-Bone® Brand is donating a specially trained service dog along with the necessary training from Canine Assistants, an organization which provides assistance dogs to people with disabilities.
Mobus suffers from Spinal Muscular Atrophy(SMA) one of a group of inherited diseases that cause progressive muscle atrophy and weakness, eventually leading to death. The disease generally manifests early in life and is the leading genetic cause of death in infants and toddlers. SMA has generally been believed to affect as many as 10,000 to 25,000 children and adults in the United States, and therefore it is one of the most common rare diseases. One in 6,000 to one in 10,000 children are born with the disease. One in 50 people (approximately 6 million Americans) are carriers of the SMA gene. The SMA Foundation reports that clinical trials are underway which may provide a working treatment for those that suffer from SMA.
"Annah will no longer have to ask someone for help with routine daily tasks, since her new service dog will help to provide her with the independence she needs and deserves," said JD Fennessy the National Sales Director for the Military for the Milk-Bone® Brand.  "For 13 years and counting, every time you buy Milk-Bone® dog snacks, a portion of the proceeds goes to help the Canine Assistants® organization"
Mobus was welcomed into the Canine Assistants family during a special donation ceremony hosted at the Fort Campbell DeCA commissary on March 22nd. Fort Campbell's Garrison Commander Col. Perry Clark, was on hand representing the 101st Airborne Division and Fort Campbell. He expressed his appreciation of the special consideration that Milk-Bone® and the Canine Assistants Program gives to soldiers and their families. They reserve several dogs a year for military-affiliated individuals. This can sometimes let a military family member jump to the head of the up to 5 year, 1600 person waiting list.
Some of the tasks the Canine Assistant dogs perform include turning lights on and off, opening and closing doors, pulling wheelchairs, retrieving dropped objects, summoning help, and providing secure companionship. While all of these functions are vitally important in helping a person obtain greater freedom, perhaps the most impressive gift the dogs provide is social, rather than physical, in nature. The dogs eliminate feelings of fear, isolation, and loneliness felt by their companions.
Destiny O'Brien was a previous Canine Assistants recipient and is now a certified trainer for the program. She gave the introduction and explained the benefits that these highly trained service dogs can provide to people with disabilities. Salsa was the first and only dog introduced to Destiny, whose rare form of severe epilepsy causes daily seizures. One night at 2:00am Destiny woke up to Salsa jumping on and off the bed. Salsa didn't need to go out, and she wasn't overheated; she was trying to alert Destiny to an imminent seizure. By pawing, jumping, whatever it takes, Salsa now reliably alerts Destiny twenty minutes before a seizure. Her parents are thrilled, because they can now give their daughter more freedom than she has ever experienced.
Annah was able to meet with both Destiny and Salsa, and is looking forward to meeting her very own Canine Assistant in the near future. Annah will be paired with the dog that will be trained to meet her specific needs at a two-week Canine Assistants training camp that she will attend at a later date.
Photo Gallery
Through a Dog's Eyes
Learn more about Destiny and Salsa along with the Canine Assistants Program in the PBS Documentary, Through a Dog's Eyes
Through a Dog's Eyes will change the way you feel about your own dog. The documentary follows a handful of people as they journey through the heartwarming and often challenging process of receiving their service dogs.

Jennifer Arnold, founder of Canine Assistants, discusses her teaching methods and the life-changing impact these dogs have on the recipients and their families. She gives us a glimpse of puppy-rearing and training, and takes us inside the intense and sometimes nerve-wracking experience of matching people with their dogs. Ádám Miklósi, Ph.D., one of the world's foremost experts in dog cognition, also discusses the science behind Jennifer's training philosophy.

The stories of Bryson, Aiden, Connor and Chase, and Destiny are told during the program

You'll also follow the families home and watch their relationships with their dogs unfold. Sometimes what began as love at first sight deepens. Occasionally the initial chemistry doesn't last. Overall, it's a bonding process that, as with any relationship, takes work and time.

These hopeful stories provide unique insights into the ways canine assistants improve people's lives. What's more, you'll see your own dog in a whole new light.
If you enjoyed this PBS program, you can buy a copy of this documentary.
About Canine Assistants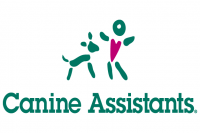 Canine Assistants® is a non-profit organization, founded by Jennifer Arnold in 1991, that trains and provides service dogs for children and adults with special needs, free of charge. The Organization runs entirely on individual and corporate donations, such as those from the Milk-Bone® brand. Through the brand's "It's Good to Give" initiative, Milk-Bone® brand is providing service dogs to those in need with a portion of every dog snacks purchase supporting the Canine Assistants program.
Canine Assistants does not charge for any of their services. The lifelong care for each of our dogs is well over $20,000 so Canine Assistants creates sponsorships to cover the medical, food and training costs for the life of every dog placed. We use the support of individuals, foundations and corporations to fund our sponsorships and programs.
Consumers can help the Milk-Bone® Brand in these efforts by visting www.milkbone.com and Donating To Canine Assistants.
About Milk-Bone®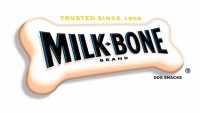 The Milk-Bone® brand is celebrating its 100th Anniversary in 2008. Since 1908 when the first Milk-Bone® Original Dog Biscuit was sold, Milk-Bone® has made high-quality dog snacks that excite dogs and their Pet Parents! Milk-Bone® is a leading and trusted dog snack brand and markets a complete line of dog biscuits, chewy treats and crunchy treats. Today, dogs wag their tails for Milk-Bone® Original Biscuits, Milk-Bone® Chewy Treats, Milk-Bone® Bakery Bite®s Cookies for Dogs, Milk-Bone® Mar-O Snacks™ crunchy treats, and Milk-Bone® Original Dog Treats. For more information about Milk-Bone®, visit www.Milk-Bone.com. Milk-Bone® is a trademark of Del Monte Foods.
About Del Monte Foods

Del Monte Foods is one of the country's largest producers, distributors and marketers of premium quality, branded pet products and food products for the U.S. retail market, generating approximately $3.7 billion in net sales in fiscal 2011. With a powerful portfolio of brands, Del Monte products are found in eight out of ten U.S. households.
Pet food and pet snacks brands include Meow Mix®, Kibbles 'n Bits®, Milk-Bone®, 9Lives®, Pup-Peroni®, Gravy Train®, Nature's Recipe®, Canine Carry Outs®, Milo's Kitchen® and other brand names.
Food product brands include Del Monte®, Contadina®, S&W®, College Inn® and other brand names.
For more information on Del Monte Foods, visit the Company's website at www.delmontefoods.com.
Del Monte. Nourishing Families. Enriching Lives. Every Day.®