Topic: Mitt Romney

Over the last couple years, the federal Internal Revenue Service has targeted conservative and "Tea Party" groups for unreasonable degrees of scrutiny.
IRS Commissioner Douglas Shulman, in testimony before Congress, has admitted the targeting was "'inappropriate' targeting of conservative political groups during the 2012 election to see if they were violating their tax-exempt status." ( AP ) Another IRS Commissioner, Steven Miller, who knew about IRS targeting in 2011, was asked to resign, and has. ( TownHall.com ) «Read the rest of this article»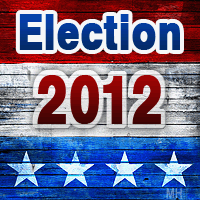 Clarksville, TN – On Election Day polls opened at 7:00am, but I didn't get going till 9:30am. My first stop was to vote at Smith school. After I voted, I took a few pictures before I headed off to the Election Commission.
"The elections today have been busy, very busy," said Rita Wilson, the chairwoman of the Montgomery County Election Commission.  A lot of people decided that they wanted to vote today, but they had not bothered to check and see where they were supposed to vote.  So we are having a big backlog of them coming in and phone calls about that.  But I think that people are really excited about election day," according to Wilson.
«Read the rest of this article»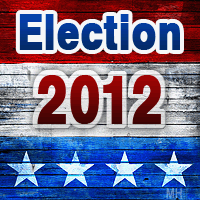 This is an election year in the 7th Congressional District of Tennessee, but based on Marsha Blackburn's recent actions you wouldn't know it. Blackburn seems to feel that she has a god given entitlement to her re-election, and that she doesn't need to bother spending time during the election season actually campaigning for the votes of the residents of our district.
Indeed at a recent all candidates debate held as a part of the Lawrence County Business and Professional Women forum Blackburn didn't bother to show up to speak to her constituents.
«Read the rest of this article»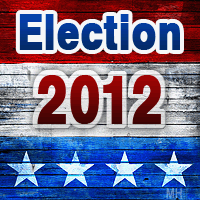 Mr. President,
What could you possibly have been thinking? The ad you have launched featuring a young actress equating voting for you to a sexual act is offensive to me, to millions of women and to the stature of the office you hold. As a father of two beautiful girls, how could you possibly have allowed this to be aired? Did you approve this? Did someone on your campaign staff actually think this was a good idea?
It is offensive, repulsive and should be removed immediately. It is beneath the dignity of the office you hold. Mr. President, are you and your Democrat colleagues so focused on sex and reproductive rights that you really think that is the single motivator for women? Are you not aware that women in 2012 are focused on jobs, the economy, economic opportunity? «Read the rest of this article»
I have never heard of Peter Lemiska until a friend forwarded me a commentary he wrote recently.  It addresses the question of this country's "love affair" with President Barack Obama.  I've wondered that myself.
Peter Lemiska is a decorated military veteran, and  former Senior Special Agent for the United States Secret Service.  In his recent commentary titled, " Love is Blind, in Life and in Politics" he queries about how in light of this country's desperate economic situation, President Obama maintains  relatively high poll numbers and popularity.  Lemiska writes: «Read the rest of this article»
I've been reading a lot lately about people who are not going to vote or who are going to vote specifically for someone other than the two main nominees for US President. That is where this all comes from…
The reason we vote, friends, is to nominate who we feel will be the best leader and manager of our country's affairs. This is just like a company promoting someone within to CEO/President. If you are an employee of a company and are asked to nominate the next CEO (yes, I know they're nominated by votes by the board of directors – just bear with me here), you know that whomever you select will be directly responsible for the economics of your household; income, insurance, cost of living, etc. There are other variables, of course, but that sums it up. «Read the rest of this article»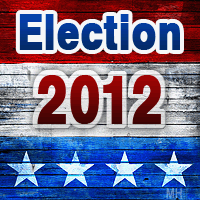 The Presidential/Vice-Presidential debates have been a mockery of what used to be an American tradition of healthy debate between the  two political parties that run this country.  What they've become is just another "reality" show, and we're all waiting for that "did you hear what he said last night" moment.  One needs to only look at the legion of fans the Kardashians and "Honey Boo-Boo" has to remind ourselves how stupid this country has become.
Remember, we're the same ones who think it's perfectly alright to drive 90 miles an hour down the interstate, while looking down at our cell phone.
«Read the rest of this article»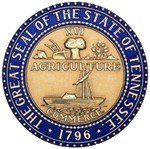 Nashville, TN – "We will review the entire Supreme Court's opinion to fully understand its impact on the State of Tennessee.  From initial reports, it appears the individual mandate has been ruled Constitutional and has been upheld.
My primary issues with ObamaCare are that it takes away the flexibility for states to encourage healthy behavior, will cost Tennessee hundreds of millions of dollars, and does nothing to solve the crisis of the cost of health care in America. «Read the rest of this article»

Nashville, TN – Republican presidential candidate and former Massachusetts Governor Mitt Romney will join Steve Gill to discuss his weekend win in the Washington State caucus and the looming Super Tuesday primary at 6:45am Central Time Monday, March 5th, 2012. «Read the rest of this article»

Nashville, TN – Appearing on the Nashville-based nationally syndicated Steve Gill Show, GOP Presidential candidate Rick Santorum said he was excited about coming into Mitt Romney's home state of Michigan, getting outspent by anywhere from six to twelve to one and still coming out of the battleground state with at least as many delegates as Romney.
"We've been able to do amazing things with limited resources and the other night for the first time you heard Governor Romney go out there and say 'we need more money'," Santorum noted. «Read the rest of this article»