Topic: Moon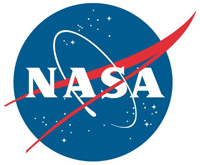 Pasadena, CA – New composite images made from NASA's Cassini spacecraft are the most detailed global infrared views ever produced of Saturn's moon Enceladus. And data used to build those images provides strong evidence that the northern hemisphere of the moon has been resurfaced with ice from its interior.
Cassini's Visible and Infrared Mapping Spectrometer (VIMS) collected light reflected off Saturn, its rings and its ten major icy moons – light that is visible to humans as well as infrared light. VIMS then separated the light into its various wavelengths, information that tells scientists more about the makeup of the material reflecting it.
«Read the rest of this article»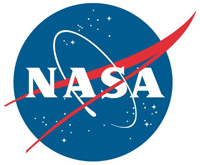 Huntsville, AL – As part of the Artemis program, NASA is returning astronauts to the Moon where we will prepare for human exploration of Mars. Additive manufacturing, or 3D printing, experts from NASA, industry, and academia are pioneering methods to print the rocket parts that could power those journeys.
NASA's Rapid Analysis and Manufacturing Propulsion Technology project, or RAMPT, is advancing development of an additive manufacturing technique to 3D print rocket engine parts using metal powder and lasers.
«Read the rest of this article»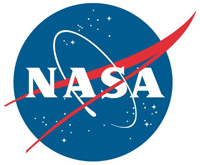 Washington, D.C. – NASA has issued another request to its 14 Commercial Lunar Payload Services (CLPS) partners to bid on flying a suite of payloads to the Moon. The request asks partners to fly 10 NASA science investigations and technology demonstrations to a non-polar region of the Moon in 2023.
Through the CLPS initiative, NASA taps its commercial partners to quickly land scientific instruments and technology demonstrations on the Moon. The initiative is a key part of NASA's Artemis program. The science and technology payloads will help lay the foundation for human missions to the lunar surface. A provider will be selected by the end of the year, making it the sixth surface task award.
«Read the rest of this article»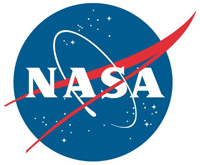 Hampton, VA – Many exploration destinations in our solar system are frigid and require hardware that can withstand the extreme cold. During NASA's Artemis missions, temperatures at the Moon's South Pole will drop drastically during the lunar night. Farther into the solar system, on Jupiter's moon Europa, temperatures never rise above -260 degrees Fahrenheit (-162 degrees Celsius) at the equator.
One NASA project is developing special gears that can withstand the extreme temperatures experienced during missions to the Moon and beyond. Typically, in extremely low temperatures, gears – and the housing in which they're encased, called a gearbox – are heated.
«Read the rest of this article»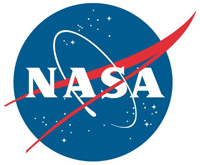 Washington, D.C. – As NASA begins assembling the boosters for the Space Launch System (SLS) rocket that will power the first Artemis mission to the Moon, teams in Utah are evaluating materials and processes to improve rocket boosters for use on missions after Artemis III.
NASA completed a full-scale booster test for NASA's Space Launch System rocket in Promontory, Utah, on September 2nd, 2020. NASA and Northrop Grumman, the SLS booster lead contractor, will use data from the test to evaluate the motor's performance using potential new materials and processes that can be incorporated into future boosters.
«Read the rest of this article»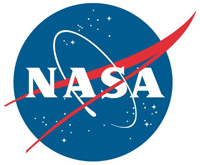 Pasadena, CA – Mars has long been known for its rust. Iron on its surface, combined with water and oxygen from the ancient past, give the Red Planet its hue. But scientists were recently surprised to find evidence that our airless Moon has rust on it as well.
A new paper in Science Advances reviews data from the Indian Space Research Organization's Chandrayaan-1 orbiter, which discovered water ice and mapped out a variety of minerals while surveying the Moon's surface in 2008.
«Read the rest of this article»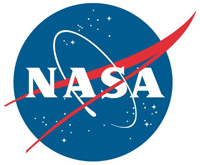 Washington, D.C. – NASA and Boeing continue to make progress toward the company's second uncrewed flight test of the CST-100 Starliner spacecraft prior to flying astronauts to the International Space Station as part of NASA's Commercial Crew Program.
The Commercial Crew Program currently is targeting no earlier than December 2020 for launch of the uncrewed Orbital Flight Test-2 (OFT-2) pending hardware readiness, flight software qualification, and launch vehicle and space station manifest priorities.
«Read the rest of this article»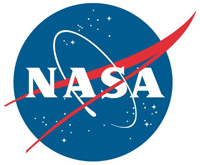 Edwards, CA – Astronaut Doug "Wheels" Wheelock spent his NASA career expanding knowledge of living and working in space. His new mission is working to determine the best way to train astronauts to return to the surface of the Moon.
Wheelock is a veteran test pilot and retired U.S. Army colonel who has accumulated 178 days in space and was a guest speaker at NASA's Armstrong Flight Research Center in California during a recent virtual Safety Day.
«Read the rest of this article»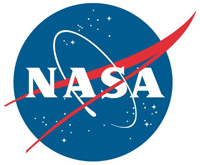 Washington, D.C. – Space technology developed by and for NASA has made its way into cars and even onto the NASCAR track. Future collaborations with the auto industry and car manufacturers could change how we get from point A to point B. NASA helped drive the following five auto innovations.
NASA has a long history of transferring technology to the private sector. The agency's Spinoff publication profiles NASA technologies that have transformed into commercial products and services, demonstrating the broader benefits of America's investment in its space program. Spinoff is a publication of the Technology Transfer program in NASA's Space Technology Mission Directorate.
«Read the rest of this article»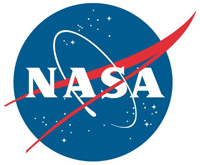 Pasadena, CA – Near Earth Asteroids, or NEAs, pass by our home planet all the time. But an SUV-size asteroid set the record this past weekend for coming closer to Earth than any other known NEA: It passed 1,830 miles (2,950 kilometers) above the southern Indian Ocean on Sunday, August 15th at 11:08pm CT (Saturday, August 15th at 9:08pm PDT).
At roughly 10 to 20 feet (3 to 6 meters) across, asteroid 2020 QG is very small by asteroid standards: If it had actually been on an impact trajectory, it would likely have become a fireball as it broke up in Earth's atmosphere, which happens several times a year.
«Read the rest of this article»