Topic: Moon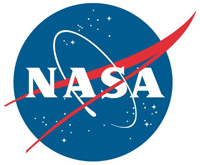 Washington, D.C. – NASA has selected Rocket Lab of Huntington Beach, California, to provide launch services for the Cislunar Autonomous Positioning System Technology Operations and Navigation Experiment (CAPSTONE) CubeSat.
Rocket Lab, a commercial launch provider licensed by the Federal Aviation Administration, will launch the 55-pound CubeSat aboard an Electron rocket from NASA's Wallops Flight Facility in Virginia. After launch, the company's Photon platform will deliver CAPSTONE to a trans-lunar injection.
«Read the rest of this article»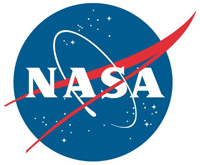 Washington, D.C. – A Northrop Grumman Cygnus resupply spacecraft is on its way to the International Space Station with about 7,500 pounds of science investigations and cargo after launching at 2:21pm CT Saturday from NASA's Wallops Flight Facility in Virginia.
The spacecraft launched on an Antares 230+ rocket from the Virginia Mid-Atlantic Regional Spaceport's Pad 0A at Wallops and is scheduled to arrive at the space station at about 3:05am Tuesday, February 18th. Coverage of the spacecraft's approach and arrival will begin at 1:30am on NASA Television and the agency's website.
«Read the rest of this article»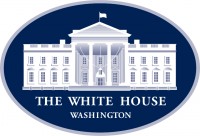 Washington, D.C. – President Donald Trump unveiled his budget proposal for the 2021 fiscal year this past week, which combines responsible cuts to long-term government spending with common-sense investments in America's working class.

The highlights include proposed funding increases for the core functions of the U.S. government—Veterans Affairs, NASA, and Homeland Security among them—along with sensible reductions to foreign aid and areas of redundancy across the Federal bureaucracy.
«Read the rest of this article»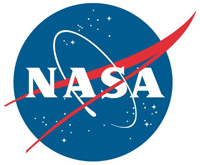 Pasadena, CA – NASA has selected four Discovery Program investigations to develop concept studies for new missions. Although they're not official missions yet and some ultimately may not be chosen to move forward, the selections focus on compelling targets and science that are not covered by NASA's active missions or recent selections. Final selections will be made next year.
NASA's Discovery Program invites scientists and engineers to assemble a team to design exciting planetary science missions that deepen what we know about the solar system and our place in it.
«Read the rest of this article»
Jim Bridenstine addresses NASA's ambitious plans for the coming years, including Mars Sample Return.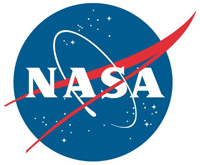 Washington, D.C. – "President Donald Trump's Fiscal Year 2021 budget for NASA is worthy of 21st century exploration and discovery. The President's budget invests more than $25 billion in NASA to fortify our innovative human space exploration program while maintaining strong support for our agency's full suite of science, aeronautics and technology work.
"The budget proposed represents a 12% increase and makes this one of the strongest budgets in NASA history. The reinforced support from the President comes at a critical time as we lay the foundations for landing the first woman and the next man on the South Pole of the Moon by 2024. This budget keeps us firmly on that path.
«Read the rest of this article»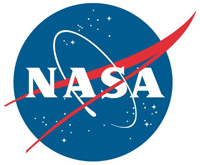 Washington, D.C. – After setting a record for the longest single spaceflight in history by a woman, NASA astronaut Christina Koch returned to Earth Thursday, along with Soyuz Commander Alexander Skvortsov of the Russian space agency Roscosmos and Luca Parmitano of ESA (European Space Agency).
The trio departed the International Space Station at 11:50pm CST and made a safe, parachute-assisted landing at 3:12am (3:12pm Kazakhstan time) southeast of the remote town of Dzhezkazgan, Kazakhstan.
«Read the rest of this article»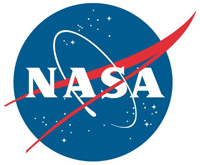 Washington, D.C. – NASA astronaut Christina Koch is set to return to Earth on Thursday, February 6th, 2020 after 328 days living and working aboard the International Space Station. Her mission is the longest single spaceflight by any woman, which is helping scientists gather data for future missions to the Moon and Mars.
Koch will return to Earth alongside ESA (European Space Agency) astronaut Luca Parmitano and Russian cosmonaut Alexander Skvortsov. She has been a crew member for three expeditions – 59, 60 and 61 – during her first spaceflight.
«Read the rest of this article»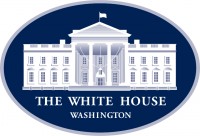 Washington, D.C. – THE PRESIDENT: Thank you very much. Thank you. Thank you very much.
Madam Speaker, Mr. Vice President, members of Congress, the First Lady of the United States — (applause) — and my fellow citizens:
Three years ago, we launched the great American comeback. Tonight, I stand before you to share the incredible results. Jobs are booming, incomes are soaring, poverty is plummeting, crime is falling, confidence is surging, and our country is thriving and highly respected again. (Applause.) America's enemies are on the run, America's fortunes are on the rise, and America's future is blazing bright.
«Read the rest of this article»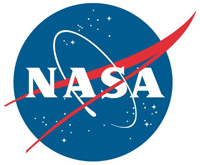 Cleveland, OH – An engineering model of the Volatiles Investigating Polar Exploration Rover, or VIPER, is tested in the Simulated Lunar Operations Laboratory at NASA's Glenn Research Center in Cleveland, Ohio.
About the size of a golf cart, VIPER is a mobile robot that will roam around the Moon's South Pole looking for water ice in the region and for the first time ever, actually sample the water ice at the same pole where the first woman and next man will land in 2024 under the Artemis program.
«Read the rest of this article»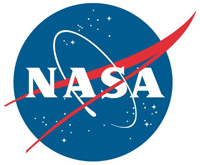 Mountain View, CA – Science fiction often imagines our future on Mars and other planets as run by machines, with metallic cities and flying cars rising above dunes of red sand. But the reality may be even stranger – and "greener."
Instead of habitats made of metal and glass, NASA is exploring technologies that could grow structures out of fungi to become our future homes in the stars, and perhaps lead to more sustainable ways of living on Earth as well.
«Read the rest of this article»