Topic: Moon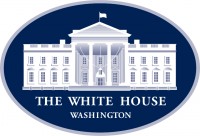 Washington, D.C. – PRESIDENT DONALD TRUMP: Wow. Are you having a good time? (Applause.) Members of Congress, members of my cabinet, and my fellow Americans: The First Lady and I are delighted to welcome you to the second annual Salute to America. (Applause.)
On this wonderful day, we celebrate our history, our heroes, our heritage, our great American flag, and our freedom. Happy Fourth of July to everyone. (Applause.)
«Read the rest of this article»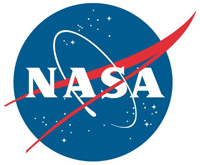 Washington, D.C. – NASA has created a space radiation simulator where researchers can speed up understanding of radiation risks astronauts face, and develop techniques to reduce those risks, as they head to the Moon under the Artemis Program and prepare for future missions to Mars.
Based on new technology and an innovative design for creating a broad spectrum of galactic cosmic rays (GCRs), the new space radiation simulator was developed through collaborations with world-leading space radiation researchers at NASA's Langley Research Center in Hampton, Virginia and the NASA Space Radiation Laboratory at Brookhaven National Laboratory in Upton, New York.
«Read the rest of this article»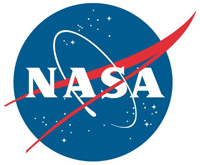 Greenbelt, MD – What started out as a hunt for ice lurking in polar lunar craters turned into an unexpected finding that could help clear some muddy history about the Moon's formation.
Team members of the Miniature Radio Frequency (Mini-RF) instrument on NASA's Lunar Reconnaissance Orbiter (LRO) spacecraft found new evidence that the Moon's subsurface might be richer in metals, like iron and titanium, than researchers thought. That finding, published July 1st in Earth and Planetary Science Letters, could aid in drawing a clearer connection between Earth and the Moon.
«Read the rest of this article»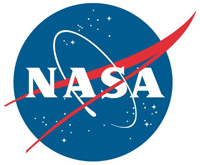 Huntsville, AL – NASA has taken the next steps toward building Space Launch System (SLS) solid rocket boosters to support as many as six additional flights, for a total of up to nine Artemis missions.
The agency is continuing to work with Northrop Grumman of Brigham City, Utah, the current lead contractor for the solid rocket boosters that will launch the first three Artemis missions, including the mission that will land the first woman and next man on the Moon in 2024.
«Read the rest of this article»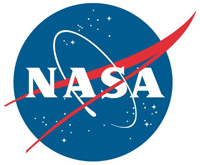 Huntsville, AL – On Wednesday, June 24th, 2020, engineers completed the Space Launch System (SLS) rocket's structural testing campaign for the Artemis lunar missions by testing the liquid oxygen structural test article to find its point of failure.
"The Space Launch System and Marshall test team have done a tremendous job of accomplishing this test program, marking a major milestone not only for the SLS Program but also for the Artemis program," said John Honeycutt, the SLS Program Manager. "From building the test stands, support equipment and test articles to conducting the tests and analyzing the data, it is remarkable work that will help send astronauts to the Moon."
«Read the rest of this article»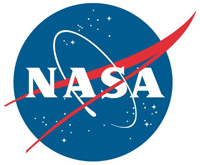 Pasadena, CA – As the time when NASA will begin sending humans back to the Moon draws closer, crewed trips to Mars are an enticing next step. But future space explorers will need new tools when traveling to such distant destinations.
The Deep Space Atomic Clock mission is testing a new navigation technology that could be used by both human and robotic explorers making their way around the Red Planet and other deep space destinations.
In less than a year of operations, the mission has passed its primary goal to become one of the most stable clocks to ever fly in space; it is now at least 10 times more stable than atomic clocks flown on GPS satellites.
«Read the rest of this article»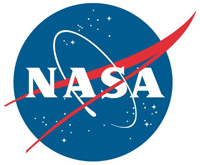 Pasadena, CA – NASA says steam locomotion may sound like an antiquated way to get around, but it might be getting a science fiction makeover as we expand our reach into the solar system.
A novel robotic concept being investigated at NASA's Jet Propulsion Laboratory in Southern California would use steam propulsion to hop across the sort of icy terrains found on Jupiter's moon Europa and Saturn's moon Enceladus. Both are thought to host vast subsurface oceans of salty water under a thick ice crust.
«Read the rest of this article»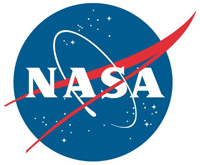 Washington, D.C. – NASA's Space Launch System (SLS) Program is concluding its structural qualification test series with one upcoming final test that will push the design for the rocket's liquid oxygen tank to its limits at NASA's Marshall Space Flight Center in Huntsville, Alabama.
In the name of science, engineers will try to break a structural test article of the tank–on purpose. The liquid oxygen tank's structure is identical to the tank that is part of the SLS core stage, which will provide power to help launch the Artemis missions to the Moon. The tank is enclosed in a cage-like structure that is part of the test stand.
«Read the rest of this article»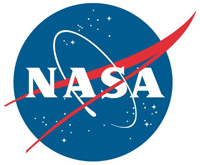 Pasadena, CA – NASA's Perseverance Mars rover is just over a month from its July 20th, 2020 targeted launch date. The rover's astrobiology mission will seek signs of past microscopic life on Mars, explore the geology of the Jezero Crater landing site, and demonstrate key technologies to help prepare for future robotic and human exploration.
And the rover will do all that while collecting the first samples of Martian rock and regolith (broken rock and dust) for return to Earth by a set of future missions.
«Read the rest of this article»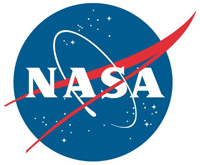 Pasadena, CA – When NASA's Voyager 2 spacecraft flew by Neptune's strange moon Triton three decades ago, it wrote a planetary science cliffhanger.
Voyager 2 is the only spacecraft ever to have flown past Neptune, and it left a lot of unanswered questions. The views were as stunning as they were puzzling, revealing massive, dark plumes of icy material spraying out from Triton's surface. But how? Images showed that the icy landscape was young and had been resurfaced over and over with fresh material. But what material, and from where?
«Read the rest of this article»