Topic: Nanoflares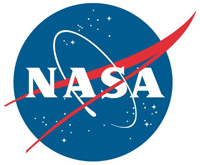 Greenbelt, MD – NASA reports that researchers may have found the long-sought "nanoflares" thought to heat the solar corona to its incredible temperatures.
A new study published in Nature Astronomy marks the first time researchers have captured the full lifecycle of a putative nanoflare – from bright origins to blistering demise.
Nanoflares are tiny eruptions on the Sun, one-billionth the size of normal solar flares. Eugene Parker – of Parker Solar Probe fame – first predicted them in 1972 to solve a major puzzle: the coronal heating problem.
«Read the rest of this article»
Written by Sarah Frazier
NASA's Goddard Space Flight Center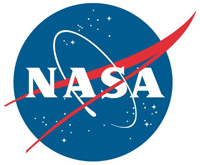 Greenbelt, MD – Like most solar sounding rockets, the second flight of the FOXSI instrument – short for Focusing Optics X-ray Solar Imager – lasted 15 minutes, with just six minutes of data collection. But in that short time, the cutting-edge instrument found the best evidence to date of a phenomenon scientists have been seeking for years: signatures of tiny solar flares that could help explain the mysterious extreme heating of the Sun's outer atmosphere.
FOXSI detected a type of light called hard X-rays – whose wavelengths are much shorter than the light humans can see – which is a signature of extremely hot solar material, around 18 million degrees Fahrenheit.
«Read the rest of this article»
Written by Dr. Tony Phillips
Science at NASA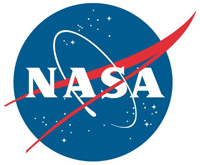 Washington, D.C. – When you attach the prefix "nano" to something, it usually means "very small." Solar flares appear to be the exception.
Researchers are studying a type of explosion on the sun called a 'nanoflare.'  A billion times less energetic than ordinary flares, nanoflares have a power that belies their name.
"A typical 'nanoflare' has the same energy as 240 megatons of TNT," says physicist David Smith of UC Santa Cruz. "That would be something like 10,000 atomic fission bombs."
«Read the rest of this article»
Written by Whitney Clavin
NASA's Jet Propulsion Laboratory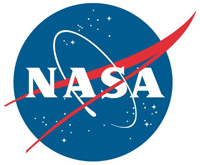 Pasadena, CA – For the first time, a mission designed to set its eyes on black holes and other objects far from our solar system has turned its gaze back closer to home, capturing images of our sun.
NASA's Nuclear Spectroscopic Telescope Array, or NuSTAR, has taken its first picture of the sun, producing the most sensitive solar portrait ever taken in high-energy X-rays.
"NuSTAR will give us a unique look at the sun, from the deepest to the highest parts of its atmosphere," said David Smith, a solar physicist and member of the NuSTAR team at University of California, Santa Cruz.
«Read the rest of this article»
Written by Karen Fox
NASA's Goddard Space Flight Center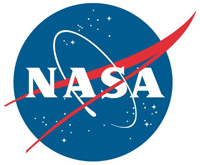 Greenbelt, MD – Those who watch the sun are regularly treated to brilliant shows – dancing loops of solar material rise up, dark magnetic regions called sunspots twist across the surface, and dazzling flares of light and radiation explode into space. But there are smaller, barely visible events, too: much smaller and more frequent eruptions called nanoflares.
Depending on how many and how energetic these are, nanoflares may be the missing piece of the puzzle to help understand what seeds the cascade that causes a much bigger flare, or to explain how the sun transfers so much energy to its atmosphere that it's actually hotter than the surface.
«Read the rest of this article»