Topic: NASA Artemis Program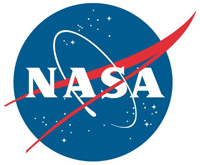 Washington, D.C. – Flight controllers for NASA's Mars 2020 mission have returned the spacecraft to nominal flight operations.
Launched on July 30th, 2020, at 6:50am CT (4:50am PDT), Mars 2020 entered a state called safe mode soon after it was placed on an interplanetary trajectory because a sensor indicated that part of the spacecraft was slightly colder than expected. When a spacecraft enters safe mode, all but essential systems are turned off until it receives new commands from mission control.
«Read the rest of this article»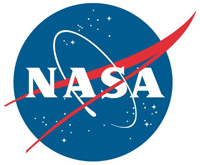 Washington, D.C. – NASA's Mars 2020 Perseverance rover mission is on its way to the Red Planet to search for signs of ancient life and collect samples to send back to Earth.
Humanity's most sophisticated rover launched with the Ingenuity Mars Helicopter at 6:50am CT (4:50am PDT) Thursday on a United Launch Alliance (ULA) Atlas V rocket from Space Launch Complex 41 at Cape Canaveral Air Force Station in Florida.
«Read the rest of this article»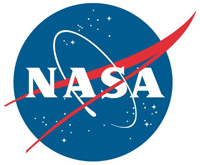 Pasadena, CA – NASA is preparing to send the first woman and next man to the Moon, part of a larger strategy to send the first astronauts to the surface of Mars. But before they get there, they'll be faced with a critical question: What should they wear on Mars, where the thin atmosphere allows more radiation from the Sun and cosmic rays to reach the ground?
Amy Ross is looking for answers. An advanced spacesuit designer at NASA's Johnson Space Center in Houston, she's developing new suits for the Moon and Mars.
«Read the rest of this article»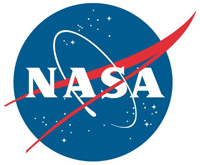 Washington, D.C. – NASA's Mars 2020 Perseverance rover mission cleared its Flight Readiness Review Wednesday, an important milestone on its way to the launch pad.
The meeting was an opportunity for the Mars 2020 team and launch vehicle provider United Launch Alliance to report on the readiness of the spacecraft, along with the Atlas V rocket, flight and ground hardware, software, personnel, and procedures. The daily launch window on Thursday July 30th, 2020 opens at 6:50am CT.
«Read the rest of this article»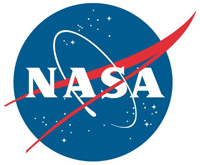 Pasadena, CA – NASA's Perseverance Mars rover has been attached to the top of the rocket that will send it toward the Red Planet this summer. Encased in the nose cone that will protect it during launch, the rover and the rest of the Mars 2020 spacecraft – the aeroshell, cruise stage, and descent stage – were affixed to a United Launch Alliance Atlas V booster on Tuesday, July 7th, at Cape Canaveral Air Force Station in Central Florida.
The process began when a 60-ton hoist on the roof of the Vertical Integration Facility at Space Launch Complex 41 lifted the nose cone, otherwise known as the payload fairing, 129 feet (39 meters) to the top of the waiting rocket.
«Read the rest of this article»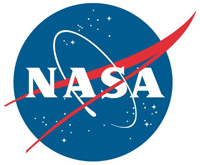 Washington, D.C. – NASA has created a space radiation simulator where researchers can speed up understanding of radiation risks astronauts face, and develop techniques to reduce those risks, as they head to the Moon under the Artemis Program and prepare for future missions to Mars.
Based on new technology and an innovative design for creating a broad spectrum of galactic cosmic rays (GCRs), the new space radiation simulator was developed through collaborations with world-leading space radiation researchers at NASA's Langley Research Center in Hampton, Virginia and the NASA Space Radiation Laboratory at Brookhaven National Laboratory in Upton, New York.
«Read the rest of this article»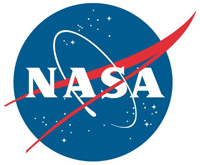 Washington, D.C. – NASA has awarded Astrobotic of Pittsburgh $199.5 million to deliver NASA's Volatiles Investigating Polar Exploration Rover (VIPER) to the Moon's South Pole in late 2023.
The water-seeking mobile VIPER robot will help pave the way for astronaut missions to the lunar surface beginning in 2024 and will bring NASA a step closer to developing a sustainable, long-term presence on the Moon as part of the agency's Artemis program.
«Read the rest of this article»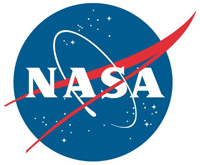 Edwards Air Force Base, CA – When you think about what astronauts do in space, you probably don't picture them taking out the trash.
As NASA prepares to return astronauts to the Moon and then venture to Mars, a lot of planning goes into how to keep crews safe and healthy and enable them to do as much science as possible. One of the challenges is how to handle trash. The Orbital Syngas/Commodity Augmentation Reactor (OSCAR) project, is an avenue to evolve new and innovative technology for dealing with garbage in space.
«Read the rest of this article»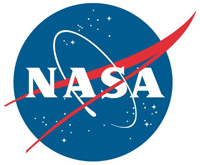 Pasadena, CA – The samples Apollo 11 brought back to Earth from the Moon were humanity's first from another celestial body. NASA's upcoming Mars 2020 Perseverance rover mission will collect the first samples from another planet (the red one) for return to Earth by subsequent missions.
In place of astronauts, the Perseverance rover will rely on the most complex, capable and cleanest mechanism ever to be sent into space, the Sample Caching System.
«Read the rest of this article»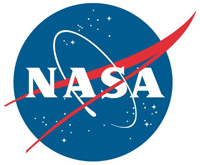 Mountain View, CA – A new era of human spaceflight is set to begin as American astronauts once again launch on an American rocket from American soil to the International Space Station as part of NASA's Commercial Crew Program – the first time since the retirement of the Space Shuttle Program in 2011.
Commercial crew partner SpaceX will carry humans to the space station, like a taxi or a rideshare service, shuttling people to their destination and home again.
«Read the rest of this article»