Topic: NASA Artemis Program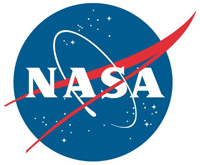 Greenbelt, MD – Space communications and navigation engineers at NASA are evaluating the navigation needs for the Artemis program, including identifying the precision navigation capabilities needed to establish the first sustained presence on the lunar surface.
"Artemis engages us to apply creative navigation solutions, choosing the right combination of capabilities for each mission," said Cheryl Gramling, associate chief for technology in the Mission Engineering and Systems Analysis Division at Goddard Space Flight Center in Greenbelt, Maryland.
«Read the rest of this article»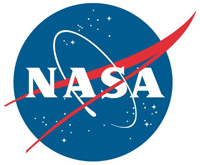 Washington, D.C. – The largest rocket element NASA has ever built, the core stage of NASA's Space Launch System (SLS) rocket, fired its four RS-25 engines for 8 minutes and 19 seconds Thursday at NASA's Stennis Space Center near Bay St. Louis, Mississippi.
The successful test, known as a hot fire, is a critical milestone ahead of the agency's Artemis I mission, which will send an uncrewed Orion spacecraft on a test flight around the Moon and back to Earth, paving the way for future Artemis missions with astronauts.
«Read the rest of this article»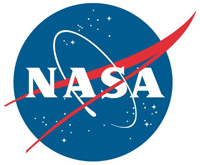 Washington, D.C. – At one-sixth that of Earth, the unique gravity of the lunar surface is one of the many variable conditions that technologies bound for the Moon will need to perform well in. NASA will soon have more options for testing those innovations in lunar gravity thanks to a collaboration with Blue Origin to bring new testing capabilities to the company's New Shepard reusable suborbital rocket system.
Currently, NASA can approximate the Moon's gravity on parabolic flights and in centrifuges on suborbital vehicles – both invaluable options for maturing promising innovations.
«Read the rest of this article»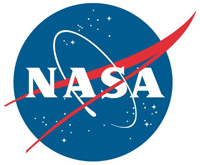 Washington, D.C. – NASA's Mars 2020 Perseverance rover performed its first drive on Mars on March 4th, covering 21.3 feet (6.5 meters) across the Martian landscape.
The drive served as a mobility test that marks just one of many milestones as team members check out and calibrate every system, subsystem, and instrument on Perseverance. Once the rover begins pursuing its science goals, regular commutes extending 656 feet (200 meters) or more are expected.
«Read the rest of this article»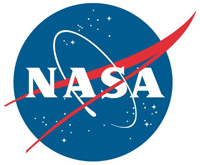 Washington, D.C. – NASA's Mars 2020 Perseverance rover got its first high-definition look around its new home in Jezero Crater on February 21st, after rotating its mast, or "head," 360 degrees, allowing the rover's Mastcam-Z instrument to capture its first panorama after touching down on the Red Planet on February18th, 2021.
It was the rover's second panorama ever, as the rover's Navigation Cameras, or Navcams, also located on the mast, captured a 360-degree view on February 20th.
«Read the rest of this article»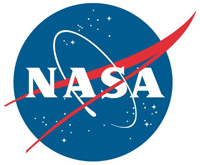 Washington, D.C. – A Northrop Grumman Cygnus resupply spacecraft is en route to the International Space Station with approximately 8,000 pounds of science investigations and cargo after launching at 11:36am CT Saturday from NASA's Wallops Flight Facility in Virginia. About three hours after launch, the spacecraft's solar arrays successfully deployed to collect sunlight to power Cygnus on its journey to the space station.
NASA Television, the NASA app, and agency's website will provide live coverage of the spacecraft's approach and arrival beginning at 2:00am Monday, February 22nd. Cygnus is scheduled to arrive at the space station around 3:40am.
«Read the rest of this article»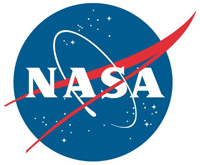 Greenbelt, MD – NASA is improving a flight software system to help create and certify essential software for the lunar Gateway.
As part of the Artemis program, NASA will send astronauts to the Moon and establish a sustained lunar presence by the end of the decade. The Gateway will provide a waypoint for lunar exploration and allow astronauts to live and work in lunar orbit as well as host science instruments and experiments.
«Read the rest of this article»
How two new technologies will help Perseverance, NASA's most sophisticated rover yet, touch down onto the surface of Mars this month.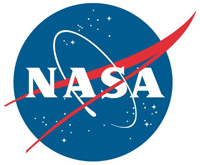 Pasadena, CA – After a nearly seven-month journey to Mars, NASA's Perseverance rover is slated to land at the Red Planet's Jezero Crater on February 18th, 2021, a rugged expanse chosen for its scientific research and sample collection possibilities.
But the very features that make the site fascinating to scientists also make it a relatively dangerous place to land – a challenge that has motivated rigorous testing here on Earth for the lander vision system (LVS) that the rover will count on to safely touch down.
«Read the rest of this article»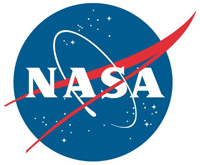 Washington, D.C. – NASA has awarded Firefly Aerospace of Cedar Park, Texas, approximately $93.3 million to deliver a suite of 10 science investigations and technology demonstrations to the Moon in 2023.
The delivery, planned for Mare Crisium, a low-lying basin on the Moon's near side, will investigate a variety of lunar surface conditions and resources. Such investigations will help prepare for human missions to the lunar surface.
«Read the rest of this article»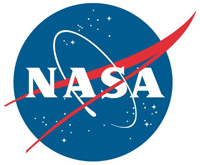 Pasadena, CA – A powerful new antenna has been added to the NASA Space Communications and Navigation's Deep Space Network (DSN), which connects us to the space robots exploring our solar system. Called Deep Space Station 56, or DSS-56, the dish is now online and ready to communicate with a variety of missions, including NASA's Perseverance rover when it lands on the Red Planet next month.
The new 34-meter-wide (112-foot-wide) dish has been under construction at the Madrid Deep Space Communications Complex in Spain since 2017. Existing antennas are limited in the frequency bands they can receive and transmit, often restricting them to communicating only with specific spacecraft.
«Read the rest of this article»