Topic: NASA's Galileo spacecraft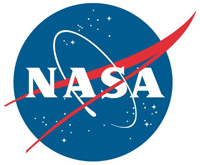 Pasadena, CA – Plumes of water vapor that may be venting into space from Jupiter's moon Europa could come from within the icy crust itself, according to new research. A model outlines a process for brine, or salt-enriched water, moving around within the moon's shell and eventually forming pockets of water – even more concentrated with salt – that could erupt.
Europa scientists have considered the possible plumes on Europa a promising way to investigate the habitability of Jupiter's icy moon, especially since they offer the opportunity to be directly sampled by spacecraft flying through them.
«Read the rest of this article»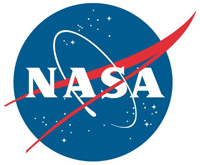 Pasadena, CA – The surface of Jupiter's moon Europa features a widely varied landscape, including ridges, bands, small rounded domes and disrupted spaces that geologists call "chaos terrain." Three newly reprocessed images, taken by NASA's Galileo spacecraft in the late 1990s, reveal details in diverse surface features on Europa.
Although the data captured by Galileo is more than two decades old, scientists are using modern image processing techniques to create new views of the moon's surface in preparation for the arrival of the Europa Clipper spacecraft.
«Read the rest of this article»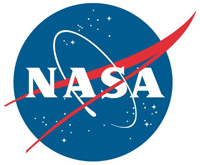 Pasadena, CA – NASA's Juno mission has provided its first science results on the amount of water in Jupiter's atmosphere. Published recently in the journal Nature Astronomy, the Juno results estimate that at the equator, water makes up about 0.25% of the molecules in Jupiter's atmosphere – almost three times that of the Sun.
These are also the first findings on the gas giant's abundance of water since the agency's 1995 Galileo mission suggested Jupiter might be extremely dry compared to the Sun (the comparison is based not on liquid water but on the presence of its components, oxygen and hydrogen, present in the Sun).
«Read the rest of this article»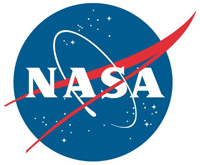 Greenbelt, MD – Forty years ago, a Voyager spacecraft snapped the first closeup images of Europa, one of Jupiter's 79 moons. These revealed brownish cracks slicing the moon's icy surface, which give Europa the look of a veiny eyeball. Missions to the outer solar system in the decades since have amassed enough additional information about Europa to make it a high-priority target of investigation in NASA's search for life.
What makes this moon so alluring is the possibility that it may possess all of the ingredients necessary for life. Scientists have evidence that one of these ingredients, liquid water, is present under the icy surface and may sometimes erupt into space in huge geysers.
«Read the rest of this article»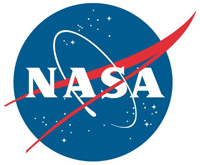 Pasadena, CA – NASA says that on the surface of Jupiter's moon Europa a familiar ingredient has been hiding in plain sight. Using a visible-light spectral analysis, planetary scientists at Caltech and NASA's Jet Propulsion Laboratory in Pasadena, California, have discovered that the yellow color visible on portions of the surface of Europa is actually sodium chloride, a compound known on Earth as table salt, which is also the principal component of sea salt.
The discovery suggests that the salty subsurface ocean of Europa may chemically resemble Earth's oceans more than previously thought, challenging decades of supposition about the composition of those waters. The finding was published by Science Advances on June 12th.
«Read the rest of this article»
NASA Headquarters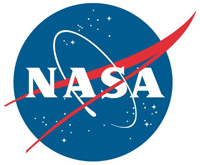 Washington, D.C. – NASA welcomed a new administrator, Jim Bridenstine, deputy administrator, Jim Morhard, and chief financial officer, Jeff DeWit, in 2018. Their focus is on firmly establishing the groundwork to send Americans back to the Moon sustainably, with plans to use the agency's lunar experience to prepare to send astronauts to Mars.
"Our agency's accomplishments in 2018 are breathtaking. We've inspired the world and created incredible new capabilities for our nation," Bridenstine said. "This year, we landed on Mars for the seventh time, and America remains the only country to have landed on Mars successfully."
«Read the rest of this article»
NASA's Jet Propulsion Laboratory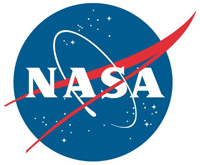 Pasadena, CA – NASA says the entire history of human existence is a tiny blip in our solar system's 4.5-billion-year history. No one was around to see planets forming and undergoing dramatic changes before settling in their present configuration. In order to understand what came before us — before life on Earth and before Earth itself — scientists need to hunt for clues to that mysterious distant past.
Those clues come in the form of asteroids, comets and other small objects. Like detectives sifting through forensic evidence, scientists carefully examine these small bodies for insights about our origins.
«Read the rest of this article»
Written by Lonnie Shekhtman
NASA's Goddard Space Flight Center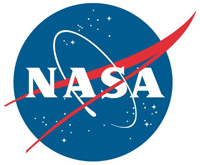 Greenbelt, MD – For centuries, scientists have worked to understand the makeup of Jupiter. It's no wonder: this mysterious planet is the biggest one in our solar system by far, and chemically, the closest relative to the Sun. Understanding Jupiter is key to learning more about how our solar system formed, and even about how other solar systems develop.
But one critical question has bedeviled astronomers for generations: Is there water deep in Jupiter's atmosphere, and if so, how much?
«Read the rest of this article»
NASA's Jet Propulsion Laboratory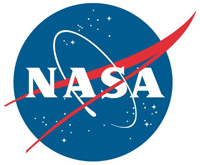 Pasadena, CA – New NASA study creates comprehensive mapping of the radiation pummeling Jupiter's icy moon Europa which reveals where scientists should look — and how deep they'll have to go — when searching for signs of habitability and biosignatures.
Since NASA's Galileo mission yielded strong evidence of a global ocean underneath Europa's icy shell in the 1990s, scientists have considered that moon one of the most promising places in our solar system to look for ingredients to support life. There's even evidence that the salty water sloshing around the moon's interior makes its way to the surface.
«Read the rest of this article»
NASA's Jet Propulsion Laboratory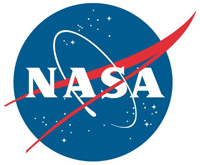 Pasadena, CA – Ever since NASA's Voyager 1 spacecraft flew past Jupiter in March, 1979, scientists have wondered about the origin of Jupiter's lightning. That encounter confirmed the existence of Jovian lightning, which had been theorized for centuries.
But when the venerable explorer hurtled by, the data showed that the lightning-associated radio signals didn't match the details of the radio signals produced by lightning here at Earth.
In a new paper published in Nature today, scientists from NASA's Juno mission describe the ways in which lightning on Jupiter is actually analogous to Earth's lightning. Although, in some ways, the two types of lightning are polar opposites.
«Read the rest of this article»