Topic: NASA's Gleen Research Center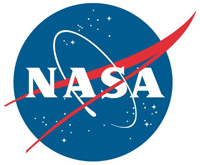 Mountain View, CA – When a natural disaster occurs, an impressive number of participants are often needed to help with the response. Consider just the number of different aircraft that might be involved in fighting a wildfire: tankers releasing fire retardant, lead planes to guide them, helicopters dropping off field crews, aircraft from which smokejumpers arrive on the scene… And that's to say nothing of the activity taking place on the ground.
Responding to an emergency like this – or a hurricane or search and rescue effort, to name a few – requires extensive collaboration among a host of groups that, right now, is coordinated manually under challenging conditions. This makes communication difficult.
«Read the rest of this article»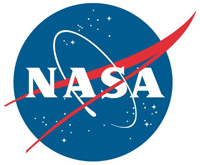 Huntsville, AL – As part of the Artemis program, NASA is returning astronauts to the Moon where we will prepare for human exploration of Mars. Additive manufacturing, or 3D printing, experts from NASA, industry, and academia are pioneering methods to print the rocket parts that could power those journeys.
NASA's Rapid Analysis and Manufacturing Propulsion Technology project, or RAMPT, is advancing development of an additive manufacturing technique to 3D print rocket engine parts using metal powder and lasers.
«Read the rest of this article»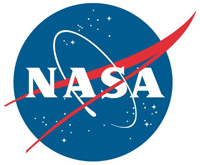 Cleveland, OH – NASA's Glenn Research Center and University Hospitals (UH) in Cleveland have collaborated to develop new methods and technologies for decontaminating personal protective equipment (PPE) for aerospace applications and for safeguarding the health of workers caring for patients with coronavirus (COVID-19).
A team of researchers recently developed and tested two new approaches that could enable health care professionals to sanitize face masks on-site and safely reuse them. These approaches also may be useful to the aerospace community when traditional sterilization techniques might not be available.
«Read the rest of this article»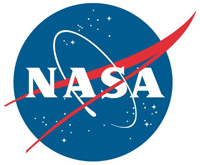 Cleveland, OH – It's rocky. It's sandy. It's flat. It's cratered. It's cold. The surface of Mars is a challenging and inhospitable place, especially for rovers. As future missions to Mars become more complex, NASA's robotic wanderers will need new technologies to look deeper into the history of the Red Planet.
One of those technologies is an innovative new tire in development at NASA's Glenn Research Center using innovative shape memory alloys (SMA).
«Read the rest of this article»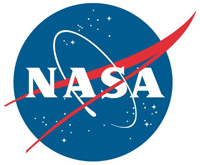 Cleveland, OH – When deep space exploration missions launch, like NASA's future Artemis missions to the Moon, they carry liquids with them for fuel and life support systems. These liquids are stored at cryogenic temperatures, which range from -243 to -423 degrees F, and to be usable, they need to remain cold and in a liquid state.
But as the extreme environment of space warms a spacecraft, the fuels begin to evaporate or "boiloff."
"As energy from the Sun, Earth, and even the Moon enters the cryogenic propellant tanks, the liquid has to absorb that energy, which causes it to boiloff," explains Wesley Johnson, cryogenic fluid management technical lead at NASA's Glenn Research Center in Cleveland.
«Read the rest of this article»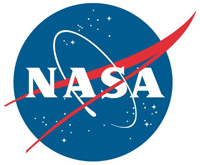 Washington, D.C. – As NASA works to land humans on the Moon by 2024 with the Artemis program, commercial companies are developing new technologies, working toward space ventures of their own, and looking to NASA for assistance.
NASA has selected 13 U.S. companies for 19 partnerships to mature industry-developed space technologies and help maintain American leadership in space.
NASA centers will partner with the companies, which range from small businesses with fewer than a dozen employees to large aerospace organizations, to provide expertise, facilities, hardware and software at no cost.
«Read the rest of this article»
NASA Glenn Research Center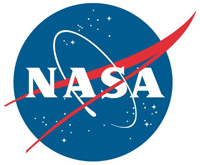 Cleveland, OH – A new CubeSat, launched Sunday, December 16th, 2018 will test high power electric systems and the use of unique shape memory alloy (SMA) components for the first time.
Completely designed and led by a team of 12 early career scientists and engineers at NASA's Glenn Research Center in Cleveland, the Advanced Electrical Bus, or ALBus, will be the first CubeSat to demonstrate power management and distribution of a 100-watt electrical system. The CubeSat will also employ a custom-built SMA release mechanism and hinges to deploy solar arrays and conduct electricity.
«Read the rest of this article»
Written by Matt Kamlet
NASA Armstrong Flight Research Center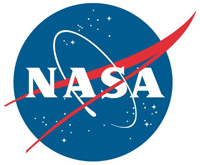 Edwards, CA – NASA has successfully applied a new technology in flight that allows aircraft to fold their wings to different angles while in the air.
The recent flight series, which took place at NASA's Armstrong Flight Research Center in California, was part of the Spanwise Adaptive Wing project, or SAW. This project aims to validate the use of a cutting-edge, lightweight material to be able to fold the outer portions of aircraft wings and their control surfaces to optimal angles in flight.
SAW, which is a joint effort between Armstrong, NASA's Glenn Research Center in Cleveland, or GRC, Langley Research Center in Virginia, Boeing Research & Technology in St. Louis and Seattle, and Area-I Inc. in Kennesaw, Georgia, may produce multiple in-flight benefits to aircraft in the future, both subsonic and supersonic.
«Read the rest of this article»
NASA Headquarters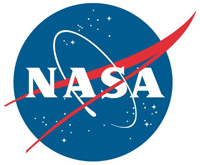 Washington, D.C. – Below are the top images from 2017 that tell the story of building and testing the systems that will send astronauts to deep space destinations including the Moon, Mars and beyond.
Construction Completed for Stand to Test SLS's Largest Fuel Tank
Major construction is complete on NASA's structural test stand that will ensure SLS's liquid hydrogen tank can withstand the extreme forces of launch and ascent. Together, the SLS liquid hydrogen and liquid oxygen tanks will feed 733,000 gallons (nearly 3 million liters) of super-cooled propellant to four RS-25 engines, producing a total of 2 million pounds of thrust at the base of the core stage.
«Read the rest of this article»
Written by Jimi Russell
NASA Glenn Research Center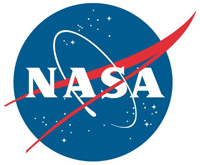 Cleveland, OH – Can you imagine flying from New York to Los Angeles in half the time?
Think about it. Commercial flight over land in a supersonic jet would mean less time in-flight; less time in a cramped seat next to your new, and probably unwanted, best friend; fewer tiny bags of peanuts; and more time at your destination.
Couldn't Concorde do that? Nope. Concorde, which last flew in 2003, utilized 1950s technology, was only supersonic over the ocean and was deemed too noisy to fly over people.
«Read the rest of this article»