NASA Headquarters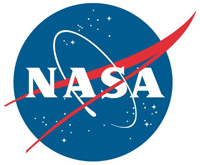 Washington, D.C. – Below are the top images from 2017 that tell the story of building and testing the systems that will send astronauts to deep space destinations including the Moon, Mars and beyond.
Construction Completed for Stand to Test SLS's Largest Fuel Tank
Major construction is complete on NASA's structural test stand that will ensure SLS's liquid hydrogen tank can withstand the extreme forces of launch and ascent. Together, the SLS liquid hydrogen and liquid oxygen tanks will feed 733,000 gallons (nearly 3 million liters) of super-cooled propellant to four RS-25 engines, producing a total of 2 million pounds of thrust at the base of the core stage.
NASA Simulates Orion Spacecraft Launch Conditions for Crew
In a lab at NASA's Johnson Space Center in Houston, engineers simulated conditions that astronauts in space suits would experience when the Orion spacecraft is vibrating during launch atop the agency's powerful Space Launch System rocket on its way to deep space destinations.
Final Work Platform Installed in Vehicle Assembly Building for NASA's Space Launch System
At NASA's Kennedy Space Center in Florida, engineers completed the installation of 10 levels of work platforms, 20 platforms halves altogether, that will surround NASA's Space Launch System (SLS) rocket and the Orion spacecraft in the Vehicle Assembly Building (VAB) and allow access during processing for missions, including the first uncrewed flight test of Orion atop the SLS rocket.
Rainbow View of NASA's RS-25 Engine Test
NASA conducted eight RS-25 engine tests in 2017 for the Space Launch System rocket.
Flight
preparations are complete for the four liquid fuel engines
that will help power SLS on its first mission, and engineers began
testing
engines for the second mission that will carry crew.
Four RS-25 engines will help power the SLS at launch, providing a combined 2 million pounds of thrust and firing in conjunction with a pair of solid rocket boosters.
The 10 motor segments have been cast for the two solid rocket boosters, and they are on track to be ready for the first integrated test flight. With the boosters, total thrust at liftoff will exceed 8 million pounds.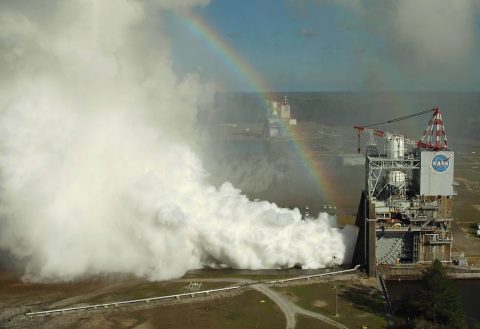 Early Morning View of Iconic Vehicle Assembly Building
Prior to rolling out to the launch pad, the rocket and Orion spacecraft will come together in the VAB for processing and assembly. Across from the VAB, work is underway to upgrade the dock area of the turn basin wharf to accommodate the core stage of the SLS rocket when it arrives by barge from NASA's Michoud Assembly Facility in New Orleans to be integrated with other hardware in preparation for its first launch.
Cranes, Rigging Used to Lift Bracket for Orion Service Module Umbilical
NASA equipped the tower on the mobile launcher with several connections, called launch umbilicals, that will connect to the SLS core stage and twin solid rocket boosters, the interim cryogenic propulsion stage and the Orion spacecraft. They will provide power, communications, coolant and fuel.
VAB at End of Rainbow During Crawler-transporter Test Drive
NASA's crawler-transporter 2 (CT-2) took a test drive along the crawlerway at NASA's Kennedy Space Center in Florida to determine the structural dynamics and loading environments of the crawler's recent upgrades. The test was performed to ensure that the crawler is ready to support the first integrated flight of the Orion spacecraft and the SLS rocket.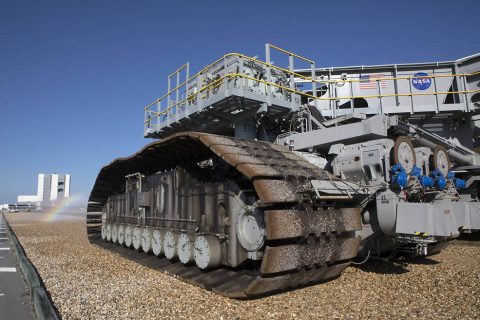 SLS Engine Section Test Article Loaded on Barge Pegasus
A structural qualification test article for the SLS engine section was
shipped from agency's Michoud Assembly Facility in New Orleans to NASA's Marshall Space Flight Center in Huntsville, Alabama
aboard the
Pegasus
barge.
At Marshall, the article underwent structural loads testing in which electronically controlled hydraulic cylinders pushed, pulled, twisted and bent the test article with millions of pounds of force to ensure the hardware can withstand the extreme forces of launch and ascent.
The engine section is located at the bottom of the rocket's core stage and will house the four RS-25 engines and be an attachment point for the two solid rocket boosters.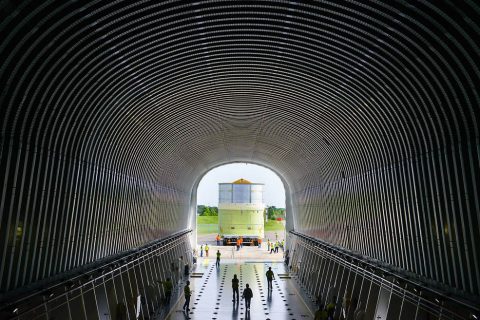 Vacuum Pressure Integrated Suit Test
At NASA's Johnson Space Center in Houston, technicians conducted a Vacuum Pressure Integrated Suit Test to verify enhancements to the spacesuit that astronauts will wear in the Orion spacecraft. During this test, the suit is connected to life support systems and then air is removed from Johnson's 11-foot thermal vacuum chamber to evaluate the performance of the suits in conditions similar to a spacecraft.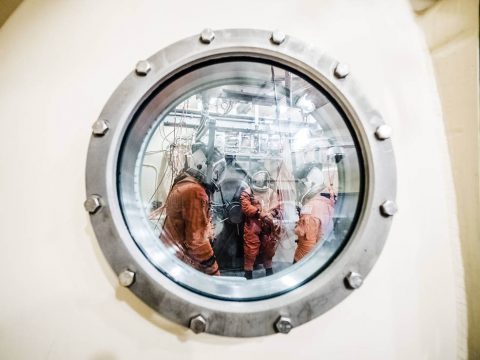 Orion's Ogive Creates Safe Escape for Astronauts
In Sandusky, Ohio, engineers replicated, at full scale, the acoustics and vibrations Orion will experience during its missions in space using a wall of highly specialized speakers in the Reverberant Acoustic Test Facility at NASA Glenn Research Center's Plum Brook Station. The ogive panels protect the crew module during ascent as well as from the harsh acoustic and vibration environments experienced during launch.
Orion's Parachutes Measure Up in High Pressure Test
In 2017 NASA successfully conducted three tests in the dessert of Yuma, Arizona as part of a series of tests to qualify Orion's parachute system for flights with astronauts to help the agency safely return crew to Earth. Each test simulated a possible scenario astronauts might experience under various conditions. At a facility in Promontory, Utah, engineers tested the abort motor for Orion's launch abort system.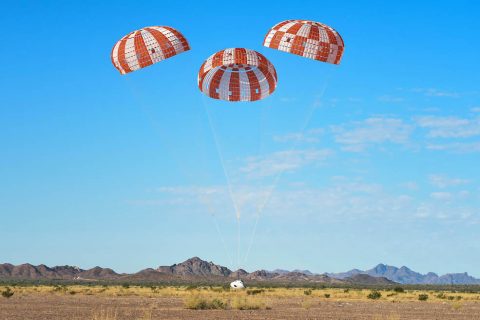 Technicians Complete Final Welds Inside Liquid Oxygen Tank for First SLS Flight
All five major parts — the engine section, liquid hydrogen tank, intertank, liquid oxygen tank and forward skirt –are built and ready for additional outfitting and testing. They will be connected together to form the 212-foot-tall core stage, the backbone of the SLS rocket. To build the two largest core stage structures — the liquid hydrogen and liquid oxygen tanks that hold more than 700,000 gallons of propellant — NASA welded the thickest structures ever joined using self-reacting friction stir welding.
SLS Core Stage Pathfinder Arrives At NASA Michoud
The Space Launch System (SLS) core stage pathfinder, which is similar in similar in size, shape and weight to the 212-foot-tall core stage, was transported to NASA's Michoud Assembly Facility. To reduce the risk of first-time operations with one-of-a-kind spaceflight hardware for SLS, the agency is using the pathfinder to test new shipping and handling equipment and procedures from the manufacturing site to the test site to the launch site.
Space Launch System Booster Separation Test in Wind Tunnel
Engineers conducted several wind tunnel tests using SLS models at NASA's Ames Research Center in California's Silicon Valley and NASA's Langley Research Center in Hampton, Virginia. Technicians used a distinct pink pressure-sensitive paint for some of the testing to understand the aerodynamic forces the rocket may experience on the launch pad and during flight.
Thumbs up for Evaluating of How Crew Will Exit Orion Spacecraft
During crew egress testing in the Gulf of Mexico, teams evaluated how the crew will get out of the capsule with assistance and by themselves. if the capsule lands upside down or turns over In high waves, uprighting bags are responsible for turning Orion right side up when it. At NASA's Johnson Space Center in Houston teams also performed a series of tests to evaluate how astronauts and ground crew involved in final preparations before Orion missions will quickly get out of the spacecraft if an emergency were to occur on the pad prior to launch.