Topic: NASA's John F. Kennedy Space Center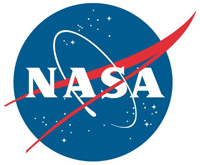 Washington, D.C. – NASA says when a spacecraft built for humans ventures into deep space, it requires an array of features to keep it and a crew inside safe. Both distance and duration demand that spacecraft must have systems that can reliably operate far from home, be capable of keeping astronauts alive in case of emergencies and still be light enough that a rocket can launch it.
Artemis Missions near the Moon will start when NASA's Orion spacecraft leaves Earth atop the world's most powerful rocket, NASA's Space Launch System.
«Read the rest of this article»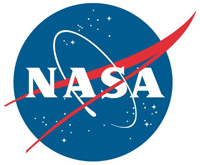 Washington, D.C. – It's the final boarding call for you to stow your name on NASA's Mars 2020 rover before it launches to the Red Planet. The September 30th, 2019 deadline for NASA's "Send Your Name to Mars" campaign gives the mission enough time to stencil the submitted names — over 9.4 million so far — on a chip that will be affixed to the Mars 2020 rover.
This rover is scheduled to launch as early as July 2020 and expected to touch down on Mars in February 2021. The Mars 2020 rover represents the initial leg of humanity's first planned round trip to another planet.
«Read the rest of this article»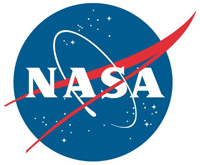 Cleveland, OH – NASA' Orion spacecraft for Artemis I will head to Ohio for the final stretch of major testing before integration with the Space Launch System rocket for launch.
Slated to begin this fall, a team of engineers and technicians stand ready to test the spacecraft, consisting of the crew and service modules, under simulated extreme in-space conditions in the world's premier space environments test facility at NASA's Plum Brook Station in Sandusky, Ohio.
«Read the rest of this article»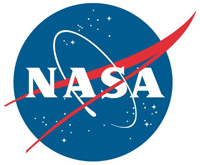 Florida – NASA eclipsed another milestone in its plan to send the first woman and next man to the lunar surface by 2024 with the latest successful water flow test on the mobile launcher at Kennedy Space Center's Pad 39B.
Using adjustments from the first water flow test event in July, the Friday, September 13th exercise demonstrated the capability of the sound suppression system that will be used for launch of NASA's Space Launch System (SLS) for the Artemis I mission.
«Read the rest of this article»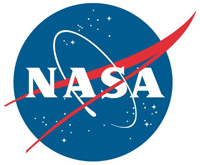 Pasadena, CA – On August 29th, 2019, engineers took NASA's Mars 2020 for a spin. The 2,300-pound (1,040-kilogram) Martian vehicle was rotated clockwise and counterclockwise at about 1 revolution per minute on what is called a spin table in the clean room of the Spacecraft Assembly Facility at NASA's Jet Propulsion Laboratory in Pasadena, California.
The engineers were looking for the rover's center of gravity, or the point at which weight is evenly dispersed on all sides.
«Read the rest of this article»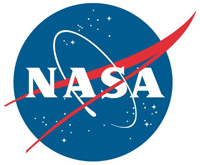 Washington, D.C. – In order to send astronauts to the Moon for Artemis missions, NASA is working on building a new system that includes tests to make sure the Orion spacecraft is prepared to safely carry crew on an alternate mission profile in the face of unexpected problems.
That capability was most recently demonstrated with a successful, continuous 12-minute firing of Orion's propulsion system that simulated a possible alternate mission scenario.
«Read the rest of this article»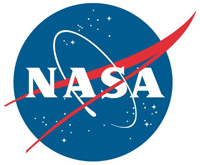 Washington, D.C. – As NASA works to land humans on the Moon by 2024 with the Artemis program, commercial companies are developing new technologies, working toward space ventures of their own, and looking to NASA for assistance.
NASA has selected 13 U.S. companies for 19 partnerships to mature industry-developed space technologies and help maintain American leadership in space.
NASA centers will partner with the companies, which range from small businesses with fewer than a dozen employees to large aerospace organizations, to provide expertise, facilities, hardware and software at no cost.
«Read the rest of this article»
Washington, D.C. – On Saturday, July 20th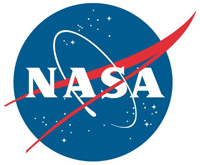 , 2019, at NASA's Kennedy Space Center in Florida, Vice President Mike Pence gave remarks in the Neil Armstrong Operations and Checkout Building to commemorate the 50th anniversary of the agency's Apollo 11 Moon landing and announce to America the completion of NASA's Orion crew capsule for the first Artemis lunar mission.
"Thanks to the hard work of the men and women of NASA, and of American industry, the Orion crew vehicle for the Artemis 1 mission is complete and ready to begin preparations for its historic first flight," said Vice President Pence.
«Read the rest of this article»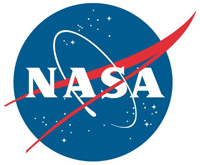 Washington, D.C. – On Tuesday, July 2nd, 2019, NASA had a successful demonstration of how the Orion spacecraft's launch abort system can outrun a speeding rocket and pull astronauts to safety during an emergency during launch. The test is another milestone in the agency's preparation for Artemis missions to the Moon that will lead to astronaut missions to Mars.
During the approximately three-minute test, called Ascent Abort-2, a test version of the Orion crew module launched at 6:00am CDT from Space Launch Complex 46 at Cape Canaveral Air Force Station in Florida on a modified Peacekeeper missile procured through the U.S. Air Force and built by Northrop Grumman.
«Read the rest of this article»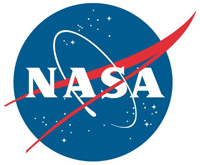 Pasadena, CA – NASA technology demonstrations have launched into space on a SpaceX Falcon Heavy Rocket. These missions will look at the space environment around Earth and how it affects us. This could one day could help NASA astronauts to Mars, and science missions,
The NASA missions – including the Deep Space Atomic Clock and two instruments from NASA'S Jet Propulsion Laboratory in Pasadena, California – lifted off at 11:30pm PDT (1:30am CDT) Tuesday from NASA's Kennedy Space Center in Florida, as part of the U.S. Department of Defense's Space Test Program-2 (STP-2) launch.
«Read the rest of this article»