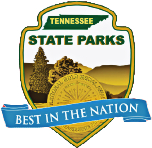 Adams, TN – Celebrate the New Year on Monday, January 1st, 2018 with a history walk around the old town site at Port Royal State Historic Park.
This will be an easy walk around the park learning about the frontier town of Port Royal and its place in Tennessee history.
The first day of the year hike will take place from 3:30pm until 4:30pm.
Everyone will meet on the front porch of the park office (brick building).
This is a free event.
Port Royal State Historic Park is located at 3300 Old Clarksville Highway in Adams, TN.
For more information call 931.645.0622
About Port Royal State Historic Park
Port Royal State Historic Park was the site one of the earliest colonial communities and trading posts in Middle Tennessee. It was first settled in the early 1780s and was a longhunter camp as early as 1775. The town of Port Royal was founded in 1797 and rose to great prominence in the early part of the 19th century because of its strategic location at the head of navigation on the Red River, serving all of Northern Middle Tennessee and South Central Kentucky and at a major stage line route.
In 1977, the state of Tennessee received the deed to 26 acres of land at Port Royal, and designated it a Tennessee State Park in 1978.