Topic: Hydrogen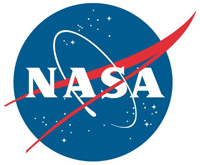 Pasadena, CA – NASA's 2001 Mars Odyssey spacecraft launched 20 years ago on April 7th, 2021 making it the oldest spacecraft still working at the Red Planet.
The orbiter, which takes its name from Arthur C. Clarke's classic sci-fi novel "2001: A Space Odyssey" (Clarke blessed its use before launch), was sent to map the composition of the Martian surface, providing a window to the past so scientists could piece together how the planet evolved.
«Read the rest of this article»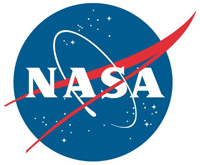 Washington, D.C. – Astronomers have detected X-rays from Uranus for the first time, using NASA's Chandra X-ray Observatory. This result may help scientists learn more about this enigmatic ice giant planet in our solar system.
Uranus is the seventh planet from the Sun and has two sets of rings around its equator. The planet, which has four times the diameter of Earth, rotates on its side, making it different from all other planets in the solar system.
«Read the rest of this article»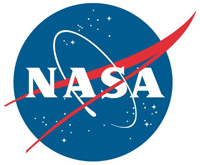 Washington, D.C. – Billions of years ago, according to geological evidence, abundant water flowed across Mars and collected into pools, lakes, and deep oceans.
New NASA-funded research shows a substantial quantity of its water – between 30 and 99% – is trapped within minerals in the planet's crust, challenging the current theory that due to the Red Planet's low gravity, its water escaped into space.
Early Mars was thought to have enough water to have covered the whole planet in an ocean roughly 100 to 1,500 meters (330 to 4,920 feet) deep – a volume roughly equivalent to half of Earth's Atlantic Ocean.
«Read the rest of this article»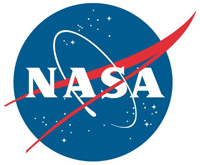 Pasadena, CA – Scientists using NASA's Hubble Space Telescope have found evidence that a planet orbiting a distant star may have lost its atmosphere but gained a second one through volcanic activity.
The planet, GJ 1132 b, is hypothesized to have begun as a gaseous world with a thick hydrogen blanket of atmosphere. Starting out at several times the diameter of Earth, this so-called "sub-Neptune" is believed to have quickly lost its primordial hydrogen and helium atmosphere due to the intense radiation of the hot, young star it orbits.
«Read the rest of this article»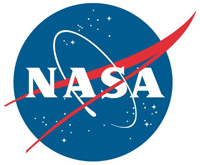 Greenbelt, MD – Only the two Voyager spacecraft have ever been there, and it took than more than 30 years of supersonic travel. It lies well past the orbit of Pluto, through the rocky Kuiper belt, and on for four times that distance. This realm, marked only by an invisible magnetic boundary, is where Sun-dominated space ends: the closest reaches of interstellar space.
In this stellar no-man's land, particles and light shed by our galaxy's 100 billion stars jostle with ancient remnants of the big bang. This mixture, the stuff between the stars, is known as the interstellar medium. Its contents record our solar system's distant past and may foretell hints of its future.
«Read the rest of this article»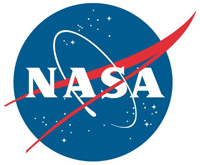 Greenbelt, MD – NASA scientists identified a molecule in Titan's atmosphere that has never been detected in any other atmosphere. In fact, many chemists have probably barely heard of it or know how to pronounce it: cyclopropenylidene, or C3H2. Scientists say that this simple carbon-based molecule may be a precursor to more complex compounds that could form or feed possible life on Titan.
Researchers found C3H2 by using a radio telescope observatory in northern Chile known as the Atacama Large Millimeter/submillimeter Array (ALMA).
«Read the rest of this article»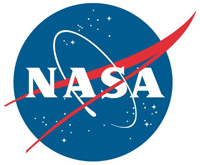 Washington, D.C. – NASA's Stratospheric Observatory for Infrared Astronomy (SOFIA) has confirmed, for the first time, water on the sunlit surface of the Moon. This discovery indicates that water may be distributed across the lunar surface, and not limited to cold, shadowed places.
SOFIA has detected water molecules (H2O) in Clavius Crater, one of the largest craters visible from Earth, located in the Moon's southern hemisphere. Previous observations of the Moon's surface detected some form of hydrogen, but were unable to distinguish between water and its close chemical relative, hydroxyl (OH).
«Read the rest of this article»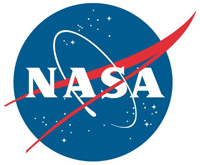 Pasadena, CA – Mars has long been known for its rust. Iron on its surface, combined with water and oxygen from the ancient past, give the Red Planet its hue. But scientists were recently surprised to find evidence that our airless Moon has rust on it as well.
A new paper in Science Advances reviews data from the Indian Space Research Organization's Chandrayaan-1 orbiter, which discovered water ice and mapped out a variety of minerals while surveying the Moon's surface in 2008.
«Read the rest of this article»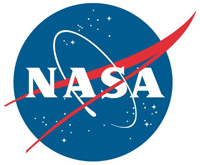 Edwards Air Force Base, CA – When you think about what astronauts do in space, you probably don't picture them taking out the trash.
As NASA prepares to return astronauts to the Moon and then venture to Mars, a lot of planning goes into how to keep crews safe and healthy and enable them to do as much science as possible. One of the challenges is how to handle trash. The Orbital Syngas/Commodity Augmentation Reactor (OSCAR) project, is an avenue to evolve new and innovative technology for dealing with garbage in space.
«Read the rest of this article»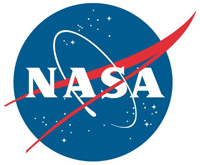 Greenbelt, MD – In late May and early June, Earthlings may be able to glimpse Comet SWAN. The comet is currently faintly visible to the unaided eye in the Southern Hemisphere just before sunrise — providing skywatchers with a relatively rare glimpse of a comet bright enough to be seen without a telescope.
But Comet SWAN's initial discovery was made not from the ground, but via an instrument on board ESA (the European Space Agency) and NASA's Solar and Heliospheric Observatory, or SOHO, satellite.
«Read the rest of this article»