Topic: NASA's Lunar Flashlight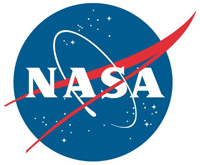 Pasadena, CA – As astronauts explore the Moon during the Artemis program, they may need to make use of the resources that already exist on the lunar surface. Take water, for instance: Because it's a heavy and therefore expensive resource to launch from Earth, our future explorers might have to seek out ice to mine.
Once excavated, it can be melted and purified for drinking and used for rocket fuel. But how much water is there on the Moon, and where might we find it?
«Read the rest of this article»