Topic: NASA's Mars Reconnaissance Orbiter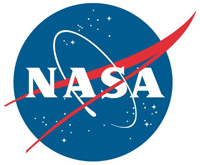 Pasadena, CA – NASA's 2001 Mars Odyssey spacecraft launched 20 years ago on April 7th, 2021 making it the oldest spacecraft still working at the Red Planet.
The orbiter, which takes its name from Arthur C. Clarke's classic sci-fi novel "2001: A Space Odyssey" (Clarke blessed its use before launch), was sent to map the composition of the Martian surface, providing a window to the past so scientists could piece together how the planet evolved.
«Read the rest of this article»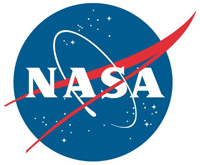 Washington, D.C. – NASA's Mars 2020 Perseverance rover performed its first drive on Mars on March 4th, covering 21.3 feet (6.5 meters) across the Martian landscape.
The drive served as a mobility test that marks just one of many milestones as team members check out and calibrate every system, subsystem, and instrument on Perseverance. Once the rover begins pursuing its science goals, regular commutes extending 656 feet (200 meters) or more are expected.
«Read the rest of this article»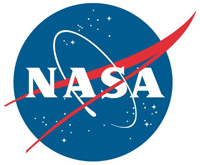 Pasadena, CA – Mission controllers at NASA's Jet Propulsion Laboratory in Southern California have received the first status report from the Ingenuity Mars Helicopter, which landed Feb. 18, 2021, at Jezero Crater attached to the belly of the agency's NASA's Mars Perseverance rover.
The downlink, which arrived at 3:30pm PST (5:30pm CST) via a connection through the Mars Reconnaissance Orbiter, indicates that both the helicopter, which will remain attached to the rover for 30 to 60 days, and its base station (an electrical box on the rover that stores and routes communications between the rotorcraft and Earth) are operating as expected.
«Read the rest of this article»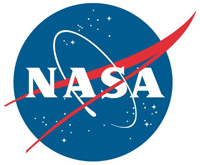 Washington D.C. – Less than a day after NASA's Mars 2020 Perseverance rover successfully landed on the surface of Mars, engineers, and scientists at the agency's Jet Propulsion Laboratory in Southern California were hard at work, awaiting the next transmissions from Perseverance.
As data gradually came in, relayed by several spacecraft orbiting the Red Planet, the Perseverance team were relieved to see the rover's health reports, which showed everything appeared to be working as expected.
«Read the rest of this article»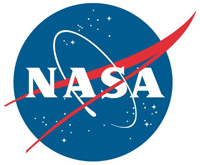 Pasadena, CA – So you want to build a Mars base. Where to start? Like any human settlement, it would be best located near accessible water. Not only will water be crucial for life-support supplies, it will be used for everything from agriculture to producing the rocket propellant astronauts will need to return to Earth.
Schlepping all that water to Mars would be costly and risky. That's why NASA has engaged scientists and engineers since 2015 to identify deposits of Martian water ice that could be within reach of astronauts on the planet's surface.
«Read the rest of this article»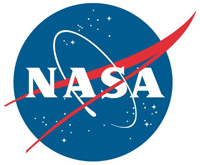 Pasadena, CA – Sometime between March 2010 and May 2012, a meteor streaked across the Martian sky and broke into pieces, slamming into the planet's surface. The resulting craters were relatively small – just 13 feet (4 meters) in diameter.
The smaller the features, the more difficult they are to spot using Mars orbiters. But in this case – and for the first time – scientists spotted them with a little extra help: artificial intelligence (AI).
«Read the rest of this article»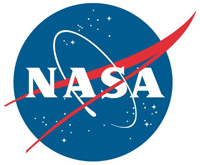 Pasadena, CA – Earth's driest ecosystems are a study in extremes: They can be blazingly hot stretches of sand like the Sahara Desert or shatteringly cold expanses of ice such as those in Greenland and Antarctica.
These arid regions receive very little annual precipitation, and the effects of climate change in these ecosystems are poorly understood. A joint effort between NASA and the Qatar Foundation aims to address that – and, in the process, help communities that are being impacted by those changes.
«Read the rest of this article»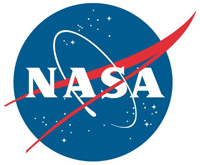 Pasadena, CA – Since leaving Earth 15 years ago, NASA's Mars Reconnaissance Orbiter has reshaped our understanding of the Red Planet. The veteran spacecraft studies temperatures in Mars' thin atmosphere, peers underground with radar, and detects minerals on the planet's surface. But perhaps what it's become best known for are stunning images.
Among its instruments, MRO carries three cameras: The Mars Color Imager (MARCI) has a fisheye lens that produces a daily global view. The Context Camera (CTX) provides 19-mile-wide (30-kilometer-wide) black-and-white terrain shots.
«Read the rest of this article»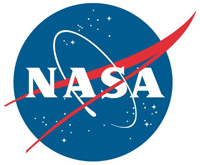 Pasadena, CA – NASA has big plans for returning astronauts to the Moon in 2024, a stepping stone on the path to sending humans to Mars. But where should the first people on the Red Planet land?
A new paper published in Geophysical Research Letters will help by providing a map of water ice believed to be as little as an inch (2.5 centimeters) below the surface.
Water ice will be a key consideration for any potential landing site. With little room to spare aboard a spacecraft, any human missions to Mars will have to harvest what's already available for drinking water and making rocket fuel.
«Read the rest of this article»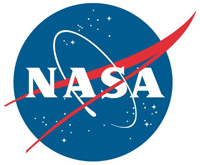 Pasadena, CA – NASA says dust storms are common on Mars. But every decade or so, something unpredictable happens: A series of runaway storms breaks out, covering the entire planet in a dusty haze.
Last year, a fleet of NASA spacecraft got a detailed look at the life cycle of the 2018 global dust storm that ended the Opportunity rover's mission. And while scientists are still puzzling over the data, two papers recently shed new light on a phenomenon observed within the storm: dust towers, or concentrated clouds of dust that warm in sunlight and rise high into the air.
«Read the rest of this article»