Topic: NASA's Spitzer Space Telescope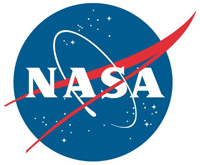 Pasadena, CA – Using data from NASA's Spitzer Space Telescope, scientists have identified the three fastest-spinning brown dwarfs ever found. More massive than most planets but not quite heavy enough to ignite like stars, brown dwarfs are cosmic in-betweeners. And though they aren't as well known as stars and planets to most people, they are thought to number in the billions in our galaxy.
In a study appearing in the Astronomical Journal, the team that made the new speed measurements argue that these three rapid rotators could be approaching a spin speed limit for all brown dwarfs, beyond which they would break apart.
«Read the rest of this article»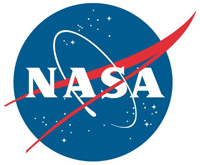 Pasadena, CA – NASA reports that for the first time, a wayward comet-like object has been spotted near the family of ancient asteroids.
After traveling several billion miles toward the Sun, a wayward young comet-like object orbiting among the giant planets has found a temporary parking place along the way. The object has settled near a family of captured ancient asteroids, called Trojans, that are orbiting the Sun alongside Jupiter. This is the first time a comet-like object has been spotted near the Trojan population.
«Read the rest of this article»
Precise measurements reveal that the exoplanets have remarkably similar densities, which provides clues about their composition.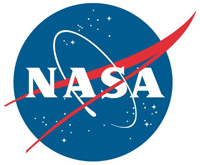 Pasadena, CA – NASA says the red dwarf star TRAPPIST-1 is home to the largest group of roughly Earth-size planets ever found in a single stellar system. Located about 40 light-years away, these seven rocky siblings provide an example of the tremendous variety of planetary systems that likely fill the universe.
A new study published today in the Planetary Science Journal shows that the TRAPPIST-1 planets have remarkably similar densities. That could mean they all contain about the same ratio of materials thought to compose most rocky planets, like iron, oxygen, magnesium, and silicon.
«Read the rest of this article»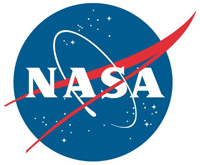 Washington, D.C. – Is our solar system located in a typical Milky Way neighborhood? Scientists have gotten closer to answering this question, thanks to the NASA-funded Backyard Worlds: Planet 9 project, a citizen science collaboration between professional scientists and members of the public.
Scientists tapped into the worldwide network of 150,000 volunteers using Backyard Worlds: Planet 9 to find new examples of brown dwarfs. These objects are balls of gas that are not heavy enough to be stars since they can't power themselves through nuclear fusion the way stars do.
«Read the rest of this article»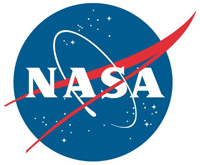 Pasadena, CA – In 2004, scientists with NASA's space-based Galaxy Evolution Explorer (GALEX) spotted an object unlike any they'd seen before in our Milky Way galaxy: a large, faint blob of gas with a star at its center.
In the GALEX images, the blob appeared blue – though it doesn't actually emit light visible to the human eye – and subsequent observations revealed a thick ring structure within it. So the team nicknamed it the Blue Ring Nebula. Over the next 16 years, they studied it with multiple Earth- and space-based telescopes, but the more they learned, the more mysterious it seemed.
«Read the rest of this article»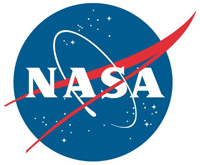 Pasadena, CA – An international team of astronomers using NASA's Transiting Exoplanet Survey Satellite (TESS) and retired Spitzer Space Telescope has reported what may be the first intact planet found closely orbiting a white dwarf, the dense leftover of a Sun-like star, only 40% larger than Earth.
The Jupiter-size object, called WD 1856 b, is about seven times larger than the white dwarf, named WD 1856+534. It circles this stellar cinder every 34 hours, more than 60 times faster than Mercury orbits our Sun.
«Read the rest of this article»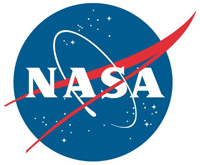 Pasadena, CA – The nebula known as W51 is one of the most active star-forming regions in the Milky Way galaxy. First identified in 1958 by radio telescopes, it makes a rich cosmic tapestry in this image from NASA's recently retired Spitzer Space Telescope.
Located about 17,000 light-years from Earth, in the direction of the constellation Aquila in the night sky, W51 is about 350 light-years – or about 2 quadrillion miles – across. It is almost invisible to telescopes that collect visible light (the kind human eyes detect), because that light is blocked by interstellar dust clouds that lie between W51 and Earth.
«Read the rest of this article»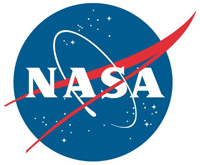 Pasadena, CA – We've never met some of the Sun's closest neighbors until now. In a new study, astronomers report the discovery of 95 objects known as brown dwarfs, many within a few dozen light-years of the Sun.
They're well outside the solar system, so don't experience heat from the Sun, but still inhabit a region astronomers consider our cosmic neighborhood. This collection represents some of the coldest known examples of these objects, which are between the sizes of planets and stars.
«Read the rest of this article»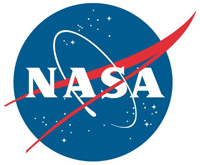 Washington, D.C. – NASA now is targeting October 31st, 2021, for the launch of the agency's James Webb Space Telescope from French Guiana, due to impacts from the ongoing coronavirus (COVID-19) pandemic, as well as technical challenges.
This decision is based on a recently completed schedule risk assessment of the remaining integration and test activities prior to launch. Previously, Webb was targeted to launch in March 2021.
«Read the rest of this article»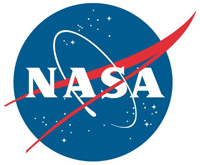 Pasadena, CA – For more than a decade, astronomers have searched for planets orbiting AU Microscopii, a nearby star still surrounded by a disk of debris left over from its formation. Now scientists using data from NASA's Transiting Exoplanet Survey Satellite (TESS) and NASA's retired Spitzer Space Telescope report the discovery of a planet about as large as Neptune that circles the young star in just over a week.
The system, known as AU Mic for short, provides a one-of-kind laboratory for studying how planets and their atmospheres form, evolve and interact with their stars.
«Read the rest of this article»