Topic: nursing

Nashville, TN – Nashville State Community College was recently ranked as having the 13th best Associate Degree Nursing program in the Southeastern United States.
«Read the rest of this article»


Clarksville, Tn –-Twelve Austin Peay ROTC students – including the University's first-ever cadet to go to the Jungle Warfare School in Hawaii – attended multiple training schools during the summer.
Austin Peay State University also sent its first cadet since 2006 to Army Mountain Warfare School in Vermont and the third and fourth cadets ever to U.S. Military Academy Cadet Summer Training at West Point, New York.
«Read the rest of this article»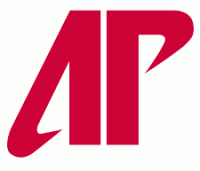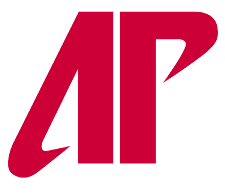 Clarksville, TN – Hayley Beard, a member of the Austin Peay State University pom squad, was awarded a scholarship by the Foundation of the National Student Nurses Association (FNSNA) for the 2013-14 academic year.
Beard, who is a nursing major, was one of 69 students across the nation and one of eight in Tennessee to receive the Promise of Nursing Regional Scholarship.
«Read the rest of this article»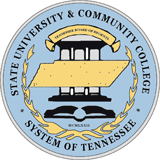 Nashville, TN – The state's workforce training schools known as Tennessee Technology Centers are being renamed Tennessee Colleges of Applied Technology as of July 1st.
The name change more accurately reflects the post-secondary training provided at the 27 campuses and many satellite locations across the state. The Tennessee Technology Centers have always been higher education institutions, offering post-secondary programs for workforce preparation. But the previous "center" title was often misunderstood. «Read the rest of this article»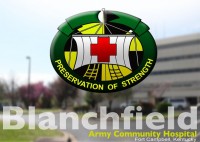 Fort Campbell, KY – Blanchfield Army Community Hospital (BACH) nurses kicked off the Army Nursing System of Care (ANSOC) April 6 in an outdoor ceremony. ANSOC enables the success of the Army Surgeon General's Culture of Trust initiative and helps Army Medicine transition from a healthcare system to a system of health.
Deputy Commander for Nursing Col. Joy Napper spoke to ceremony attendees about the focus areas which will continue to raise the standard of excellence within Army medicine.
«Read the rest of this article»
Despite tight revenues, state finishes fiscal year on schedule, lawmakers save jobs, education programs. (See complete text below of newly published Public Chapters of the Tennessee Code Annotated.)
NASHVILLE – While several other states struggle to close out the fiscal year ending Wednesday, Tennessee has already published new laws passed during its recently completed legislative session.
"We didn't have a $24 billion shortfall in revenue like the legislators in California are struggling with, but it was still a tight budget year in Tennessee," Senator Lowe Finney of Jackson, incoming chairman of the Senate Democratic Caucus, said.
Still, we were able to protect our better schools program – pre-K in particular – and we can move ahead with projects that will put Tennesseans back to work.
That's good for our families, our hometown economies and our state revenue. As more jobs begin to open up – thanks to projects like the West Tennessee industrial megasite – we can build a stable tomorrow for Tennesseans.
Among the laws now in effect:
Increased energy efficiency is now required in state buildings and vehicles.
Sex offenders are prohibited from being within 1,000 feet of certain places where children are likely to gather.
Tennessee driver's licenses now print birthdates larger to make them easier for retailers to read.
Vending machines installed on state property after July 1 must use energy efficient lighting, and the new lighting must be installed on any that are repaired.
«Read the rest of this article»
August played host to World Breastfeeding Week during its first seven days. More hospitals are reaching out to new mothers to boost breastfeeding and their babies health.
An April report from the Centers for Disease Control and Prevention in Atlanta found that African American mothers, who are less likely than white or Latina women to breastfeed, have reversed that trend and are now doing so in impressive numbers. Sixty-five percent of black women have nursed their infants at some point. This compares to a 36 percent rate 14 years ago. Still, only 20 percent of black mothers reach the government's target goal of exclusively breastfeeding when their infants are six months old. Breastfeeding can help address health problems that plague both African American mothers and infants alike. Breastfeeding is the most natural and beneficial way to strengthen your baby's immune system and provide the best possible nutrition for yourself, as a mother, and your baby. «Read the rest of this article»