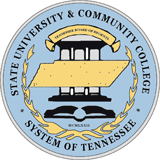 Nashville, TN – The state's workforce training schools known as Tennessee Technology Centers are being renamed Tennessee Colleges of Applied Technology as of July 1st.
The name change more accurately reflects the post-secondary training provided at the 27 campuses and many satellite locations across the state. The Tennessee Technology Centers have always been higher education institutions, offering post-secondary programs for workforce preparation. But the previous "center" title was often misunderstood.
"The education programs and training opportunities provided by these schools have been key to workforce and economic development in Tennessee," said Tennessee Board of Regents Chancellor John Morgan. "They aid in recruiting industry and development initiatives, and this new name better represents the quality programs offered."
The College of Applied Technology name also supports the state's efforts to encourage more Tennesseans to continue their education and earn post-secondary professional training and technical skills. Because they are public institutions in the TBR system, the programs are offered at a much lower cost than for-profit colleges and training institutes that are widely marketed nationally.
Students attending one of Tennessee's Colleges of Applied Technology can study programs that include, for example, advanced manufacturing, automotive technology and collision repair, computer technology, nursing, dental assisting, drafting, electronics, machine tool technology, pharmacy technology, plumbing, welding and a number of others.
"Our colleges work closely with their surrounding communities to develop programs that support the workforce needs of their industries," said James King, TBR vice chancellor for the Tennessee Colleges of Applied Technology.  "They play a major role in the workforce development from Memphis to Elizabethton, providing training in industrial, allied health, business and personal service programs for more than 30,000 students every year."
Because of this close relationship, graduates of the TCATs get jobs that are in high demand in their communities.
"Our 84 percent placement rate soars above the national average," said King.
That success has been noticed by national organizations and higher education leaders around the world. The Bill and Melinda Gates Foundation, Wall Street Journal, National Public Radio, Chronicle of Higher Education and other education and media services have all profiled the institutions' achievements in providing professional and skills training that meets student needs and business and industry demands.
The name change was made possible through legislation introduced by Representative Harry Brooks and Senator Jim Tracy and signed into law by Tennessee Governor Bill Haslam.
The Tennessee Board of Regents is among the nation's largest higher education systems, governing 46 post-secondary educational institutions.  The TBR system includes six universities, 13 community colleges and the 27 colleges of applied technology, providing programs to more than 200,000 students across the state.