Topic: Wall Street Journal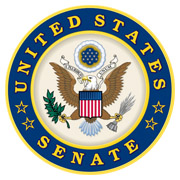 Washington, D.C. – On Monday, July 8th, 2019, Senator Marsha Blackburn (R-Tenn.) urged the CEO of Snap, Evan Spiegel, to take action to protect children from sexual predators and being exposed to explicit adult content while using Snapchat.
"In 2019, our children are living an unprecedented amount of their young lives online," said Senator Blackburn. "Snap must be transparent with users about the steps they take to ensure their application is used responsibly and not taken advantage of by those who wish to do innocent children harm."
«Read the rest of this article»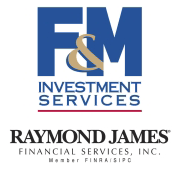 Clarksville, TN – The two weeks of trading this month took investors on a wild ride. The Dow Jones Industrial Average, for example, posted its biggest point gain and loss back to back for the first time since 1997, according to the Wall Street Journal
Last Tuesday's 273-point "Dow Dive" was reversed by Wednesday's 275-point "Dow Wow." But then the Dow slumped again, dropping 335 points on Thursday.
«Read the rest of this article»
Additional Cell Site Upgraded to 4G LTE as Part of AT&T's Project VIP Investment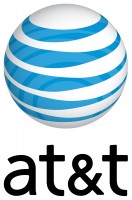 Clarksville, TN – As part of its continuing network investment and ongoing 4G LTE rollout, AT&T* has upgraded a mobile Internet cell site in Clarksville to expand AT&T 4G LTE coverage for area residents and businesses.
AT&T has invested nearly $1.3 billion in its best-in-class wireless and wired networks in Tennessee between 2011 through 2013, driving a wide range of upgrades to enhance speed, reliability, coverage and performance for residents and business customers.
«Read the rest of this article»
Yesterday marks the one year anniversary of Governor Haslam's "Tennessee plan" speech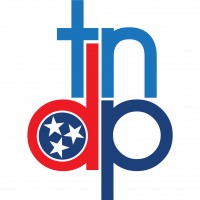 Nashville, TN –  At a press conference yesterday, House Democrats joined together to mark the one year anniversary of Governor Haslam's "Tennessee plan" speech to the General Assembly. Democrats called on the Governor and legislature to stop delaying and expand Medicaid now.
"It is well past time for Tennessee to join Arkansas, Iowa, Indiana and Pennsylvania in submitting a plan to the federal government to expand Medicaid," said Rep. Sherry Jones (D-Nashville). "While the 'Tennessee plan' will probably be less efficient and beneficial than a traditional Medicaid expansion, any plan would be better than no plan at all."
«Read the rest of this article»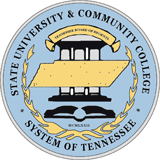 Nashville, TN – The state's workforce training schools known as Tennessee Technology Centers are being renamed Tennessee Colleges of Applied Technology as of July 1st.
The name change more accurately reflects the post-secondary training provided at the 27 campuses and many satellite locations across the state. The Tennessee Technology Centers have always been higher education institutions, offering post-secondary programs for workforce preparation. But the previous "center" title was often misunderstood. «Read the rest of this article»

Clarksville, TN – You see it on TV, hear it on the radio and read about it daily in every news source, both online and in print. It's as hot a topic as ever; economic growth as we begin to come out of a recession.
Right now, all over the country, community leaders are working strategically to make sure that their communities continue to grow. That rings especially true in Clarksville-Montgomery County.
«Read the rest of this article»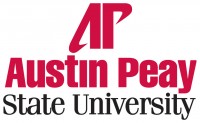 Clarksville, TN – In 2011, playwright Stephen Adly Guirgis created a Broadway sensation when his new play, staring Chris Rock, debuted at the Gerald Schoenfeld Theater.
It was the title, with its use of profanity, that caught most people's attention. Here, we'll simply refer to it as "The Mother with the Hat."
«Read the rest of this article»

Clarksville, TN – Stephen Adly Guirgis' new high-octane, verbal cage match about love, fidelity and misplaced haberdashery, "The Motherf**ker with the Hat", pushes the envelope at the Roxy Regional Theatre's theotherspace for four performances only, beginning Wednesday, March 20th, at 7:00pm.
Finding his theatrical voice as a high school student of Roxy Artistic Director John McDonald, Mr. Guirgis will be coming to Clarksville on Saturday, March 23rd, for the theatre's "Wine & Theatre Night." Following the show, he will participate in a question and answer session with the audience.
«Read the rest of this article»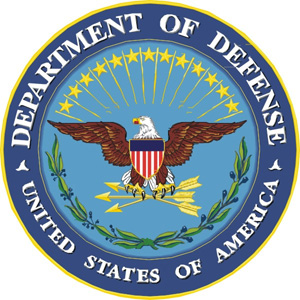 James Turner (deputy director, Pentagon Press Office):  Okay, Colonel Luong, this is Jim Turner in the Pentagon Briefing Room.  Can you hear me?
Colonel Luong:  I can hear you loud and clear, Jim.
Mr Turner:  Good morning here, and good morning in Afghanistan, I'd like to welcome to the Pentagon Briefing Room Colonel Viet Luong. He is commander of Task Force Rakkasan and commander of — and the 3rd Brigade Combat Team, 101st Airborne Division.  As part of Regional Command East, Colonel Luong's 3,800-soldier brigade deployed to Afghanistan in January of this year.  In February, the brigade assumed operational responsibility of Khost, Paktika and Paktya provinces.  In August, Task Force Rakkasan relinquished control of Paktika province to Task Force Currahee composed of the 4th Brigade Combat Team, 101st Airborne Division.  One of Colonel Luong's battle task forces subsequently joined Task Force White Eagle, the Polish battle group, and is currently conducting operations in Andar and Deh Yak districts in Ghazni province. «Read the rest of this article»

Clarksville, TN – When you take a look at the Banking industry in Clarksville, F&M Bank will definitely be at the top of the list. The bank is well known for their top notch customer service, and their philanthropy in the community.
They have received national recognition in The Wall Street Journal, Entrepreneur Magazine, BusinessTN Magazine. The bank has been named as one of Tennessee's top 15 independent banks, and are currently the twelfth largest community bank in Tennessee. F&M Bank is frequently held up as being the role model for other community banks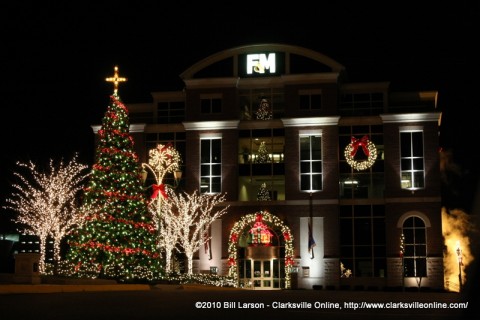 «Read the rest of this article»