Topic: Payroll Taxes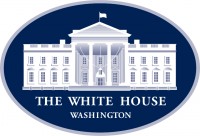 Washington, D.C. – President Donald Trump signed four executive actions Saturday to provide Americans with more financial relief from the COVID-19 Coronavirus pandemic, Marisa Schultz reports for Fox News.
The four actions will provide unemployed Americans with $400.00-a-week in supplemental unemployment aid, assist renters and homeowners who are struggling to pay their lease or mortgage, defer payroll taxes for employees making $100,000 or less per year, and suspend federal student loan payments through the end of 2020.
«Read the rest of this article»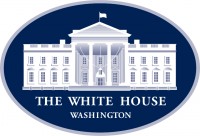 Washington, D.C. – "I have participated in tabletop exercises involving pandemic response; indecision is both seductive and dangerous, as Japan and South Korea are finding out," former Senator Jim Talent writes for Fox News. President Donald Trump, on the other hand, responded quickly and effectively, shutting down flights from China in January to give officials time to prepare.

"Trump's style of leadership is on balance a plus in this kind of a crisis. He is neither afraid to make decisions nor overly concerned about being criticized for the decisions he makes. That is vital."
«Read the rest of this article»
Tax increases and automatic spending cuts that take effect in 2013 will increase government revenue and significantly cut the budget deficit. However, that comes at the cost of economic conditions "that will probably be considered a recession."
That's the conclusion reached by the nonpartisan Congressional Budget Office (CBO) in a recent report. The report also documents some of the factors and conditions that make addressing the situation so contentious. (Source: Congressional Budget Office , An Update to the Budget and Economic Outlook: Fiscal Years 2012 to 2022, August 2012.) «Read the rest of this article»
Past Payroll Tax Relief Provided to Employers Who Reclassify Their Workers as Employees
Washington, D.C. – The Internal Revenue Service today launched a new program that will enable many employers to resolve past worker classification issues and achieve certainty under the tax law at a low cost by voluntarily reclassifying their workers.
This new program will allow employers the opportunity to get into compliance by making a minimal payment covering past payroll tax obligations rather than waiting for an IRS audit.
This is part of a larger "Fresh Start" initiative at the IRS to help taxpayers and businesses address their tax responsibilities. «Read the rest of this article»


Clarksville, TN – Members of the Clarksville Chamber of Commerce were on hand Monday to officially open the new office of Kirk Low, C.P.A. with a ribbon cutting ceremony. The office is located at 2535 Madison Street Suite D in the Blue Stone Center.
«Read the rest of this article»

NASHVILLE — With 2009 nearly half over, the Internal Revenue Service reminds Tennesseans that there is no better time to check their 2009 federal income tax withholding levels to make sure they do not face any surprises when returns are due next spring.
The Making Work Pay Credit lowered tax withholding rates this year for 120 million American households. However, particular taxpayers who fall into any of the following groups should review their tax withholding rates to ensure enough tax is withheld: multiple job holders, families in which both spouses work, workers who can be claimed as dependents by other taxpayers and pensioners.
"Failure to adjust your withholding now could cause you to owe tax or to get a smaller refund next year," said IRS spokesman Dan Boone.
So far in 2009, the average refund amount is $2,675 and 79 percent of all returns received a refund. «Read the rest of this article»