Topic: Porsche

Nashville, TN – Premium tire maker Hankook is contributing to the Porsche Taycan with its Ventus S1 evo 3 ev, which has been specially developed for the needs of electric vehicles.
In the size 225/55R19 XL 103Y on the front axle, 275/45R19 XL 108Y on the rear axle and "NF0" on the sidewall, the Ventus S1 evo 3 ev hides a lot of technical refinements that bring the performance of electronically driven sports cars optimally onto the road.
«Read the rest of this article»
Audi, Subaru, Lexus, Porsche, BMW lead the pack

Yonkers, NY – Consumers don't always have to spend top dollar to get a great car. The Consumer Reports 2016 Brand Report Card reveals mainstream brands like Subaru and Mazda can often deliver as much quality as more opulent luxury brands.
The highest overall brand scores in Consumer Reports' annual indicator of which brands make the best cars went to Audi (80) and Subaru (78). Consumer Reports currently Recommends 100 percent of each brand's models that it has tested. Luxury brands Lexus (76), Porsche (76), and BMW (76) rounded out the top five in CR's rankings.
«Read the rest of this article»
Over Three-quarters of customers that haggled were successful in negotiating a discount.

Yonkers, NY – Consumer Reports latest survey of repair service satisfaction found the odds are consumers will be more satisfied with an independent repair shop than with a franchised new-car dealership.
The one automaker that outscored the independent shops was the electric carmaker Tesla, which earned high praise for its on-time repairs, courtesy, price, quality, and overall satisfaction. But part of Tesla's current success might be because it's new to the market, and it has a relatively small number of customers to satisfy compared with the established luxury brands. «Read the rest of this article»
Troublesome Q50, QX60 models drop Infiniti 14 spots; Lexus tops rankings

Yonkers, NY – Multi-function, cross-linked infotainment systems and the associated in-car electronics are a growing reliability plague for many brands, according to Consumer Reports 2014 Annual Reliability Survey.
First-year models from Infiniti, Jeep, Fiat, Ram, Cadillac, Ford, and Honda have all seen significant problem rates from infotainment bugs and glitches. Of the 17 problem areas CR asks about in its survey, the category including in-car electronics generated more complaints from owners of 2014 models than for any other category. «Read the rest of this article»
AAA research reveals need for regulators and industry to suspend E15 sales to protect motorists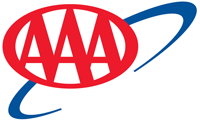 Orlando, FL – A recent survey by AAA finds a strong likelihood of consumer confusion and the potential for voided warranties and vehicle damage as a result of the Environmental Protection Agency's (EPA) recent approval of E15 gasoline.
An overwhelming 95 percent of consumers surveyed have not heard of E15, a newly approved gasoline blend that contains up to 15 percent ethanol. With little consumer knowledge about E15 and less than five percent of cars on the road approved by automakers to use the fuel, AAA is urging regulators and the industry to stop the sale of E15 until motorists are better protected.
«Read the rest of this article»

Yonkers, NY – In recent years Ford has been a model of American reliability, competing well against Japanese makes that have dominated for decades. But three of its new models are blemishing that record, according to Consumer Reports.
The new Explorer, Fiesta, and Focus all had below-average reliability in their first year. As a result, Ford's overall reliability rank among 28 major car makes slipped from the 10th to the 20th spot this year—the biggest drop for any major nameplate in Consumer Reports 2011 Annual Auto Survey.
Survey results were scheduled to be announced today before the Automotive Press Association in downtown Detroit. «Read the rest of this article»