Topic: Presidential Election
Clarksville, TN –
I had heard so much about riding the Natchez Trace Parkway that when the day came, I was like a kid in a candy store.
As you know, I love to travel alone and everything I had heard about "riding the Trace" indicated that if you want to be "one" with your bike, and enjoy some solitude, then the Trace is where you go.
It was November 8th, 2016, Election Day. We would FINALLY be at the end of this national nightmare of a Presidential Election. I was so sick of it all that taking this trip was the perfect way to turn off all the damn "noise."
«Read the rest of this article»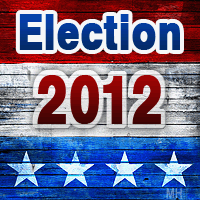 Clarksville TN-Voters are turning out in steady numbers all across Clarksville-Montgomery County today as America votes in the 2012 Presidential Election.  Montgomery County Election Commission officials say there have been no reports of major voting problems at any of their polling locations.
Clarksville Online had visited several locations throughout the morning and the number of people who had voted varied from each location.
«Read the rest of this article»
A Personal Commentary
Watching the election returns last night as history was being made in Tennessee State Senate District 22 and the national race for president, I was mindful of my unique position as a witness to change.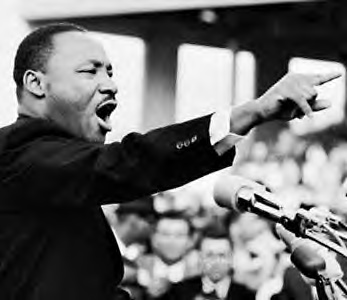 I was keenly mindful that at the age of thirteen, my father and mother had insisted that I go to Washington, D.C. for the March on Washington in 1963. It was the first time I had ever traveled away from Charleston, and doing so myself was intimidating. Hearing all the speeches made that day astounded me. However, Dr. King's address calling the nation to acknowledge its debt to America's Creed was absolutely mesmerizing. Tonight, just short of six months since my father passed away, I witnessed an achievement of Dr. King's Dream for this nation in which I know he would have rejoiced. My heart literally filled my chest in amazement, stunned and nearly in shock, that I have lived to see what my father, mother and grandfather could only dream of, become a reality. «Read the rest of this article»
Clarksville For Obama in partnership with the Montgomery County Democratic Party will host a Honk for Barack Obama rally on Saturday, November 1, in front of McDonald's at the intersection of Riverside Drive and N. 2nd Street, Clarksville, starting at 10:00a.m.

Bring your Honk for Obama signs (homemade or rally), wear your Obama gear and come and wave to show your support for OBAMA! This will be the final weekend  before the presidential election.
For mroe information, call 931-552-5523.
All research (that follows) is my own, although I hope the ideals I present are shared by most. Many of these questions have been asked before and are not original. I see McCain/Palin bumper stickers everywhere and I am getting scared, so I had to type out some things I had on my mind to see if I'm crazy or just alone in this state of confusion. It's way past my bedtime so please excuse the grammar. No reply is necessary; I just had to get it off my chest, but I would like to know what everyone I took the time to send this to thinks about the following. So, if you would humor me for a moment, help me understand this:
Sarah Palin has stated she believes in a literal translation of the Bible; a literal translation of the Bible dates creation of the Earth at 4000 B.C. Is the U.S. prepared to elect someone who truly believes dinosaurs became extinct only 6000 years ago? Forget the fact that science has proven the age of the Earth to be in the billions of years through countless (independent of each other) disciplines. Is the U.S. prepared to give the nuclear launch codes to someone who cannot pronounce the word 'nuclear' and refuses to believe in the science that created it? «Read the rest of this article»

Early voting for Montgomery County for the Presidential, State, General and City Election will begin on October 15 at the Montgomery County Election Commission, Montgomery Veterans Plaza, 350 Pageant Lane, Suite 404. The actual election day is November 4.
Here are the days and times when registered voters can go to the Election Commission office to cast their votes:
Early Voting: October 15 -30, 2008
Wednesday, October 15,Thursday, October 16, and Friday October 17: 8 a.m. to 4 p.m.
Saturday, October 18: 8 a.m. to noon. «Read the rest of this article»