Topic: Proverbs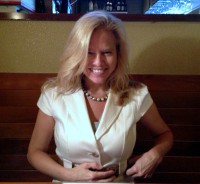 Nashville, TN – They say a good wink can reach across a room…
But I had almost forgot it existed. I might have thought it had become old fashioned: a relic of a bygone era, or only done well in the movies, perhaps by the likes of George Clooney, who seems to be caught often by photographers with one eyelid clamped down tightly.
But then it happened to me. Three times. Well, probably more times than that, but many were just downcast lashes lost in memory; I'm talking three memorable times in my life. The first can't count. (It was years ago and I was taken.) But in the past two years, I have twice had (dare I say a flirtation with?) the kind of wink that travels beyond the eye level and transforms somehow into a physical current—one of inexplicable (and downright distracting!) strength.
«Read the rest of this article»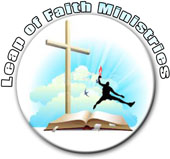 Clarksville, TN – Not one sparrow can fall to the ground without God knowing it. And the very hairs on our heads are all numbered.
So don't worry we are more valuable to Him than many sparrows. (Matthew 10:29-31) Jesus told His disciples that God keeps an eye on every sparrow and counts every hair on our heads, yet the fact remains that sparrows do fall.
Tragedies do come to us. Innocent little children die under the wheels of cars driven by drunks. Someone we love is struck by cancer and dies in spite of our prayers. «Read the rest of this article»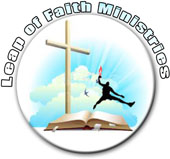 Clarksville, TN – With our critical thoughts surrendered to God, we must give Him our tongue as well and ask Him to control it. How many times have you said something you wish you hadn't?
The tongue has put people in trouble since the beginning of time. "…the tongue is a small thing, but what enormous change it can do… And the tongue is set on fire by hell itself, and can turn our whole lives into a blazing flame of destruction and disaster… but no man can tame the tongue. It is always ready to pour out its deadly poison. (James 3:5,6,8) «Read the rest of this article»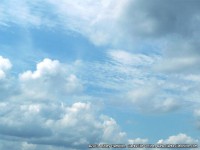 Are You a Wise Guy?
I've been reading Proverbs this week.  There are several Proverbs about being a fool, or about being wise; there are many about accepting instruction and criticism. Why does this matter so much?
We have have a lot to learn, but sometimes we are so busy trying to teach others or tell people how they should work, play and live that we miss out on really amazing knowledge.
It's impossible to know everything, so why do we pretend like we do? My husband knows more about motorcycles than anyone I know, yet he always learns something new; it's because he listens.  He never stops. «Read the rest of this article»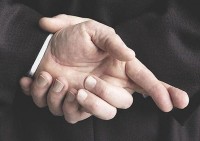 Clarksville, TN – Better is a poor person who walks in his integrity than one who is crooked in speech and is a fool. –Proverbs 19:1
Is this true? Well of course it is.
Let me ask it another way: is it true in our culture? Absolutely not.
I am over it.
Why do we spend all of our time teaching children the value of honesty, yet we promote those who lie, time and time again? Do we enjoy being made a fool? Do we enjoy watching the ridiculousness of it all unfold? «Read the rest of this article»
Last year I learned a lot about myself and about life in general. To the surprise of most, those lessons were not learned at church or in school. I learned them while practicing Brazilian Jiu Jitsu! The biggest lesson I learned is that when it comes to difficult situations, posture is everything.
Allow me to explain.
In Brazilian Jiu-Jitsu, good posture is everything.  The name of the game is breaking your opponents base.  If you can get the other guy off balance, you will almost always be in a position to finish. I know this because as a white belt, I am usually the guy who is off balance!  I have been submitted by guys who are 60 pound lighter than I am simply because of their good posture and technique and my poor posture.  My natural tendency is to try to "muscle" out of bad situations. While I am using brute force, the other guy is patiently waiting and conserving energy until I either get tired or lose my base (posture). Posture matters.
The Bible talks about good posture often. «Read the rest of this article»