Topic: Randy Boyd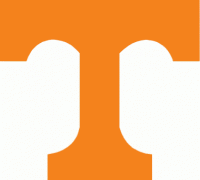 Knoxville, TN – University of Tennessee Vice Chancellor/Director of Athletics Danny White introduces the 27th head coach in the history of Tennessee football, Josh Heupel.
Vice Chancellor/Director of Athletics Danny White

"I appreciate you guys being here today. I think I've been on the job five days and it's been a whirlwind. I'm proud to be at Tennessee and I'm really excited about today. I want to welcome Josh, and you will meet his wonderful family; Dawn, Hannah, and Jace. We've rocked their world and I think they're in the same boat now as my family, a family in transition. Really excited about having you all here as part of the Tennessee family and everything we're excited about building here moving forward.
«Read the rest of this article»
Knoxville, TN – Dr. Danny White, recently ranked the fourth-best athletic director in the country by Stadium, will become the new athletic director at the University of Tennessee, Knoxville, Chancellor Donde Plowman announced today, Thursday, January 21st, 2021.
His consistent record of transforming college athletic programs to win championships, drive growth, and achieve success, have made him a rising star in college athletics.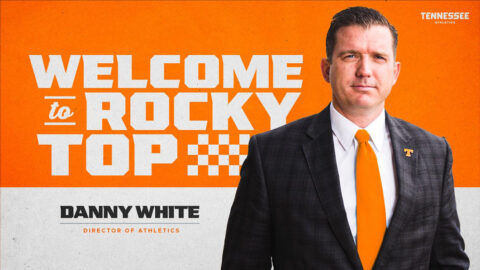 «Read the rest of this article»

Nashville, TN – In collaboration with the University of Tennessee, , the partnering organization to the TN Promise in 90 Tennessee counties, announces the extension of the UT Promise deadline to December 15th, 2020.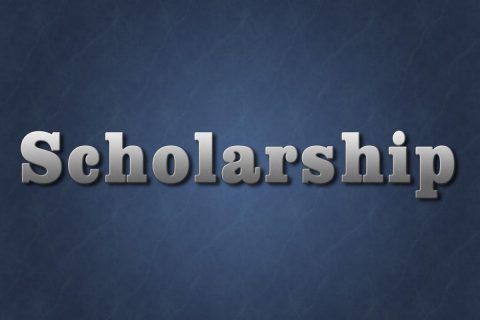 «Read the rest of this article»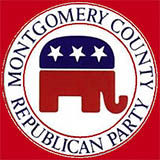 Montgomery County, TN – The Montgomery County Republican Party is pleased to announce the Annual Lincoln Reagan Day Dinner to be held Friday, March 16th, 2018. Republican Candidates for US Senate, US Congress and Tennessee Governor will be the speakers for the evening.
Speakers will include: US Senate Candidates: US Congressman Marsha Blackburn, Former US Congressman Stephen Fincher, and Dr. Rolando Toyos.
«Read the rest of this article»
Took No State Salary and Paid His Own Expenses as ECD Commissioner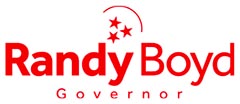 Knoxville, TN – During his two years of public service as commissioner of the Tennessee Department of Economic and Community Development, Republican gubernatorial candidate Randy Boyd returned his state salary back to the state and personally paid for all of his own travel and other official expenses – including any use of state aircraft and all other expenses while recruiting businesses to Tennessee from around the world.
These and other details emerge from Boyd's voluntary release of his federal and state income tax information for tax years 2015 and 2016 – the two years he worked for the state for free.
«Read the rest of this article»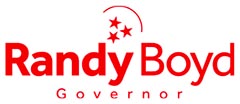 Clarksville, TN – Randy Boyd has announced that Montgomery County Mayor Jim Durrett has endorsed and is working in support of his Republican campaign for Governor. Mayor Durrett is the first County Mayor from Middle Tennessee to endorse Boyd. He joins nearly two dozen East Tennessee County Mayors who endorsed Boyd last month.
"As Commissioner of Economic and Community Development, there were no better local partners than those in Clarksville and Montgomery County," Boyd said. "And their success is a direct result of their great team and strong leadership, starting with Mayor Jim Durrett. I am honored to have his help and support in my campaign for Governor."
«Read the rest of this article»

Nashville, TN – Tennessee was ranked the top state in the nation for job creation resulting from foreign direct investment (FDI) in 2015, according to the recently released 2016 IBM Global Location Trends report.
The annual report from the IBM Institute for Business Value measured the number of jobs created or committed by foreign-owned companies in each state during the 2015 calendar year.
«Read the rest of this article»

Nashville, TN – Tennessee ranks No. 1 among U.S. states for advanced industry job growth since 2013, the Brookings Institution found in a newly released report.
From 2013 to 2015, Tennessee's advanced industry jobs increased by an average of 4.6 percent annually, according to Brookings, a Washington, D.C.-based think tank. With the highest percentage growth rate among U.S. states, Tennessee outpaced the national average of 2.46 percent annual advanced industry job growth.
«Read the rest of this article»

Nashville, TN – Tennessee Governor Bill Haslam and Economic and Community Development Commissioner Randy Boyd joined Lowe's in announcing the company will locate a new direct fulfillment center in Robertson County.
The home improvement company expects to invest approximately $100 million and create up to 600 jobs in Coopertown, northwest of Nashville.
«Read the rest of this article»

Clarksville, TN – State of Tennessee Economic and Community Development (ECD) Commissioner Randy Boyd visited Clarksville Tuesday morning, June 28th to present the Clarksville-Montgomery County Industrial Development Board (IDB) a check for a little more than $212,000.
The site development grant was awarded to select communities across Tennessee to prepare economic development sites for market.
«Read the rest of this article»