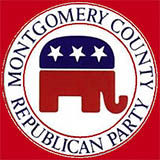 Montgomery County, TN – The Montgomery County Republican Party is pleased to announce the Annual Lincoln Reagan Day Dinner to be held Friday, March 16th, 2018. Republican Candidates for US Senate, US Congress and Tennessee Governor will be the speakers for the evening.
Speakers will include: US Senate Candidates: US Congressman Marsha Blackburn, Former US Congressman Stephen Fincher, and Dr. Rolando Toyos.
US Congress Candidate: Tennessee Senator Mark Green.
Candidates for Governor: Congressman Dianne Black, Former Tennessee Senator Mae Beavers, Commissioner of Economic Development, Randy Boyd, Speaker of the Tennessee House of Representatives, Beth Harwell, Bill Lee and Kay White.
The Dinner will take place on Friday, March 16th, 2018, beginning with a Social Hour at 6:00pm at the Wilma Rudolph Event Center in Clarksville, Tennessee. Dinner and the formal program will begin at 7:00pm.
The cost to attend the event is a $70.00 donation per person, or a table of ten for a $700.00. Tickets must be purchased in advance, as seating is limited.
Event Details
Montgomery County Republican Party – Lincoln Reagan Day Dinner
Friday, March 16th, 2018 | 6:00pm–7:00pm ~ Social Hour | 7:00pm ~ Program/Dinner
Wilma Rudolph Event Center
1190 TN Hwy 48
Clarksville, Tennessee
Dress is Business to Cocktail
Please contact the LRDD Committee if you would like to purchase individual tickets, sponsor a table, donate auction items, purchase an ad, or for general questions.
Contacts: Joy Huggins, Event Chair, 931.249.1413 or , or Marie Tillman, at 931.801.3564 or or visit www.montgomerycountygop.org/ for more information.