Topic: Stephen Fincher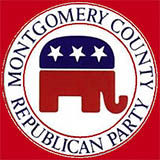 Montgomery County, TN – The Montgomery County Republican Party is pleased to announce the Annual Lincoln Reagan Day Dinner to be held Friday, March 16th, 2018. Republican Candidates for US Senate, US Congress and Tennessee Governor will be the speakers for the evening.
Speakers will include: US Senate Candidates: US Congressman Marsha Blackburn, Former US Congressman Stephen Fincher, and Dr. Rolando Toyos.
«Read the rest of this article»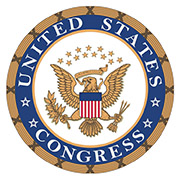 Washington, D.C. – U.S. Representatives Marsha Blackburn (R-TN), Diane Black (R-TN), Steve Cohen (D-TN), Stephen Fincher (R-TN), Chuck Fleischmann (R-TN), Phil Roe (R-TN) and U.S. Senators Lamar Alexander (R-TN) and Bob Corker (R-TN) Applaud Passage of H.R. 6135 – To designate the Federal building and United States courthouse located at 719 Church Street in Nashville, Tennessee, as the "Fred D. Thompson Federal Building and United States Courthouse"
Congressman Blackburn said: "From the start of his career in Senator Howard Baker's office, Fred Thompson was dedicated to first principles and conservative values. Thompson went to school in Lawrence County and his contributions were appreciated and respected by all Tennesseans."
«Read the rest of this article»

Clarksville, TN – On the heels of being named the Army's best installation, Citizens for Fort Campbell – a passionate group of 40 representatives from Montgomery County and Christian County governments, institutions and businesses – took to the halls of Congress this week to meet with members of the state delegation on important issues facing Fort Campbell.
The annual Citizens for Fort Campbell trip to Washington, D.C. is organized by the Clarksville Area Chamber of Commerce and the Christian County Chamber of Commerce as a way to keep elected officials informed on the issues facing Fort Campbell and advocate for their support.
«Read the rest of this article»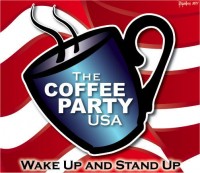 The Coffee Party of Clarksville, Tennessee working together with the Clarksville Branch of the NAACP, the Hispanic Organization for Progress & Education (HOPE), and the Korean American Association of Clarksville hosted a non-partisan Meet the Candidates Forum on Saturday October 9th 2010. Candidates running for Governor of TN, U.S. Congress, TN State House, Mayor for the City of Clarksville, & Clarksville City Council were invited to take part. Candidates from the Democratic Party, Republican Party, Green Party as well as Independent candidates for all of the elected positions were represented.
In all 30 candidates from as far away as Knoxville and Memphis addressed the crowd of over one hundred who were in attendance at G's Pancake House restaurant on Riverside Drive. An extra table had to be set up to hold all of their campaign materials.
«Read the rest of this article»
Roy Herron, the Democratic Candidate for the 8th Congressional District launched his campaign in Montgomery County Tennessee by making it a stop on his Cuttin' Waste & Creatin' Jobs Tour. The event was held at F&M Bank were he was introduced by Bank President Sammy Stuard. Herron is being opposed by Republican Stephen Fincher.
Herron arrived for the campaign event in his Red Ford F-150 pickup truck which has over 400,000 miles on it. He uses the truck as an analogy for stopping wasteful government spending, one of the focal points for his campaign.
«Read the rest of this article»