Montgomery County, TN – The Clarksville-Montgomery County School System (CMCSS) says each year, the district conducts a Parent/Guardian Survey during the second semester.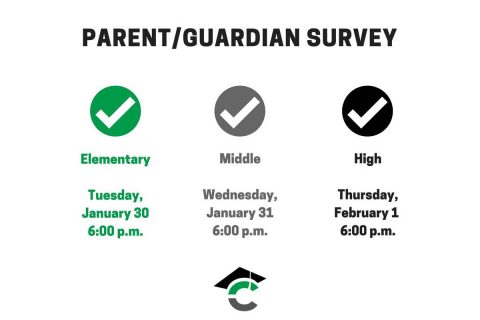 This survey is designed to obtain parent/guardian feedback on each school's overall performance and to gather data regarding student access to technology.
The survey will be dispatched via SchoolMessenger, with parents and guardians having the option to complete the survey via phone or on the web.
Parents will receive a call for each school in which they have a child attending.
The Parent/Guardian Surveys will be dispatched as follows:
Elementary – Tuesday, January 30th, at 6:00pm.
Middle – Wednesday, January 31st, at 6:00pm.
High – Thursday, February 1st, at 6:00pm.
Parent and guardian feedback is important for the district's continuous improvement. CMCSS thanks you in advance for taking the time to complete the survey!