Topic: Rebecca Kelly
Year-long physician payment solution ensures continued access to doctors

Nashville, TN – AARP Tennessee State Director Rebecca Kelly released a statement following today's passage of the Medicare and Medicaid Extenders Act of 2010 by the House of Representatives. 
The bill, which is expected to be signed by the president, stops a scheduled payment cut to doctors in Medicare, ensuring seniors can continue to see their physicians for the next year. «Read the rest of this article»

Across party lines, Tennessee AARP members are united in their worry that they'll lose access to their doctors unless Congress finds a long-term solution to problems with the Medicare physician reimbursement system, according to a new survey.
On Tuesday, congressional leaders were trying to reach a last-minute deal that would postpone a 25-percent pay cut for Medicare doctors set for January 1st. The proposal would delay the cut for about a year, which could give the incoming Congress some time to find a permanent solution to the flawed payment formula for Medicare that has been in place more than a decade.
Eighty percent of survey respondents said they are "very concerned" or "somewhat concerned" that doctors may stop treating Medicare patients if the pay cut isn't averted. That included 88 percent of respondents who described themselves as Republicans, 76 percent of Democrats and 82 percent of independents, according to the survey conducted by Woelfel Research. «Read the rest of this article»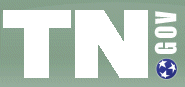 Nashville, TN – Tennessee homeowners and business owners affected by historic floods this spring have only two weeks remaining to seek relief on their local property taxes.
Governor Phil Bredesen signed into law a bill unanimously approved by lawmakers in May that allows local taxing districts in the 46 counties that were declared federal disaster areas to reassess homes that were damaged in the storms.
Under the new law, Public Chapter 1036, any home that has been deemed unfit for use for more than 30 days or any home that sustained damages equal to more than 50 percent of the home's pre-flood value would be eligible for an assessment reduction. The law is only applicable in communities where the local governing bodies chose by two-thirds vote to participate in the tax relief program.
Applications must be filed with the local property assessor's office by September 1st. «Read the rest of this article»
Seniors struggling to deal with aftermath, find resources


Nashville, TN — One of every five Tennesseans affected by the spring floods is at least 60 years old and many elderly homeowners are struggling to deal with the aftermath, causing concern for agencies that are trying to aid in recovery.
According to the Federal Emergency Management Agency, more than 12,500 of the 64,700 folks who have applied for assistance are 60-plus years old. An unprecedented number have such severe damage they are receiving the maximum federal grants of $29,900, FEMA officials say. In Davidson County, one-third of residents with that much damage are 60 or older.
FEMA is in the process of calling every affected Tennessean age 60 and older to make sure they're getting the help they need, AARP Tennessee has learned. But some are still in shock and aren't able to make decisions about rebuilding their homes. Others are having trouble accessing resources that can help. «Read the rest of this article»
Doughnut Hole Checks Will be Mailed Automatically


Nashville, TN – Tennessee's Attorney General and AARP warn seniors to beware of con artists trying to take advantage of $250.00 rebate checks going out this year to Medicare recipients who have fallen into the "doughnut hole" gap in Part D prescription coverage.
"If someone promises to help you get one of these rebate checks for a fee, or tells you that you need to fill out a form or give them your Social Security or Medicare number, it's a scam," said Attorney General Bob Cooper. "Don't fall for it."
The truth is that the $250.00 checks will be mailed automatically to Medicare Part D beneficiaries after they hit the "doughnut hole." The first batch of checks will be mailed Thursday and more will go out monthly through the remainder of 2010. «Read the rest of this article»
AARP hosts meeting with flood responders to gauge impact on 50+ Tennesseans


Nashville, TN – Devastating storms that swept through Tennessee, killing two dozen people and flooding thousands out of their homes and businesses, hit seniors especially hard. On Wednesday, one month after the rains subsided, AARP convened a meeting with emergency responders and representatives of the aging community to find out whether the needs of 50+ Tennesseans are being met.
"We want to make sure that no one falls through the cracks," AARP Tennessee State Director Rebecca Kelly said after Wednesday's meeting. "If there are people who need help, we want to make sure that they are connected with people who can help." «Read the rest of this article»
Smyrna's 'Helping Experience Work @ 50+' event includes resume-writing help, career counseling, AARP workshops on selling your personal brand


Nashville – If you're over 50 and looking for a job, it can take much longer to find one, especially in Tennessee – where unemployment continues to hover at 10.7 percent.
That's why AARP has teamed with Employment Guide to offer a "Helping Experience Work @ 50+" career fair on Wednesday, April 14, in Middle Tennessee to aid job seekers in polishing resume-writing and job hunting skills – and connect them with employers who are ready to hire.
AARP Tennessee Community Outreach Director Tara Shaver will present a workshop several times throughout the day on "The Power of Promoting Yourself @ 50+," which includes tips on creating a personal brand, a 30- to 60-second "elevator speech'' to hook potential employers and tips for "dressing for success."  Times will be posted at the event. «Read the rest of this article»
Nashville – Tennessee streets would get safer and consumers would save money under legislation approved unanimously by the Tennessee House of Representatives on Monday night, sending the bill to the governor for his signature into law.
The bill, SB2570/HB3265, would allow Tennesseans over 55 years old to get discounts on auto insurance premiums after completing an online driver safety course approved by the state Safety Commissioner.
"Tennessee currently allows such discounts for seniors who take such courses in a classroom, but this will give busy baby boomers and folks who live in rural parts of the state a convenient way to refresh their skills and save money,'' said AARP Tennessee Director Rebecca Kelly. "Tennessee drivers should thank Rep. Phillip Johnson, Sen. Mike Faulk, state officials and Barry Breen for their work on this bill.'' «Read the rest of this article»
Tune in for investment fraud-fighting tips, this winter season, AARP, State Securities Division resume educational campaign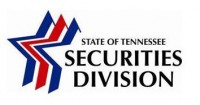 NASHVILLE, TN – The end of the year can be a prime time for investors to think about strategies and changes to their portfolios. It also can be a time for ne'er-do-well fraud artists to increase their efforts to snare the unwary.
With that in mind, the Department of Commerce & Insurance (TDCI) Securities Division and AARP are resuming their "Investor Education Minute'' education campaign. The campaign, funded by the Investor Protection Trust, is a series of 28 60-second radio programs broadcasting on 82 Tennessee stations Nov. 25, 2009, through March 20, 2010. The spots can be heard or read any time at www.investortn.com. The effort is produced by The Campaign for Wise and Safe Investing.


«Read the rest of this article»