Topic: Riverfest 2014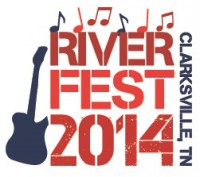 Clarksville, TN – The final day of Clarksville's 2014 Riverfest Festival started like the day before but with a steady wind mitigating the worst effects of the heat.
Crowds started arriving early for the festival with the kickoff of the Riverfest Regatta, and action on the various stages beginning simultaneously.
Bruce and Karen Gundling were enjoying the sights and sounds of the festival with their son Trey. They had traveled to Riverfest all the way from Ottawa Canada.
«Read the rest of this article»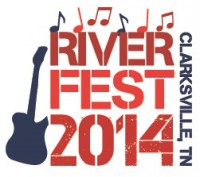 Clarksville, TN – The Riverfest Regatta, presented by U.S. Bank, is not your typical boat race. The boats racing down the Cumberland River at Saturday morning, September 6th were made of cardboard or plastic bottles along with a few other approved materials.
"We always enjoy the opportunity to sponsor city events," said Steve Kemmer of US Bank. "This is the eighth annual Riverfest Regatta, and we have been part of this event for the past several years! It's just a great way for us to give back to the community, and they have a lot of fun! The creativity is unbelievable."
«Read the rest of this article»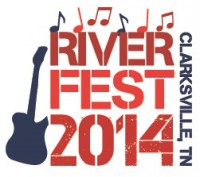 Clarksville, TN – The opening day of Riverfest was summed up in one word, hot! I was sweating from the moment I arrived at 5:00pm, until I left at 11:00pm. A chance of rain had been forecast but thankfully did not appear, or it would've made it even more humid.
Crowds begin trickling in shortly before the 5:00pm opening, and things picked up steadily through the evening. Turnout was lower than expected but that was likely due to people avoiding the heat, and the forecast showers.
«Read the rest of this article»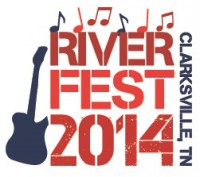 Clarksville, TN –  Is your non-profit organization looking to win some cash?  The Clarksville Parks and Recreation Department is offering a $500.00 cash prize to the non-profit organization that provides the most hours volunteered at Riverfest 2014.
Volunteers will be helping with soft drink sales on September 5thand 6th, as well as the Adventure Zone Kids' Area on September 6th, at McGregor Park.
«Read the rest of this article»