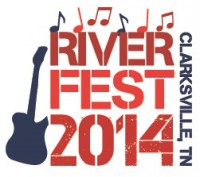 Clarksville, TN – The final day of Clarksville's 2014 Riverfest Festival started like the day before but with a steady wind mitigating the worst effects of the heat.
Crowds started arriving early for the festival with the kickoff of the Riverfest Regatta, and action on the various stages beginning simultaneously.
Bruce and Karen Gundling were enjoying the sights and sounds of the festival with their son Trey. They had traveled to Riverfest all the way from Ottawa Canada.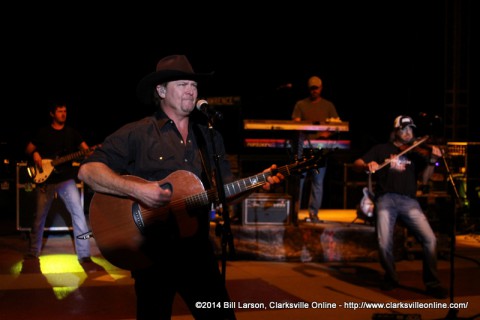 "I loved Riverfest," said Karen "I thought it was really fun." Her husband Bruce added, "It was really nice. We were here last night. We saw the bands, they were really good and." He continued, "This is such a great community gathering. Clarksville has a small city atmosphere, but Riverfest is really a big city event. It good to have free events in the area. It was very nice. The Riverwalk area here is nice for the community."
The Riverfest Festival has been a wonderful opportunity to get out and talk with the voters of Clarksville," said Clarksville City Councilman Bill Summers who is currently running for City Mayor. "It is great to get the chance to find out the views and opinions held by the people whom I seek to represent."
The Nashville Zoo's Wildlife on Wheels is a regular attraction each year in the Riverfest Adventure Zone. "We love coming to Riverfest. At the Nashville Zoo, we just love being able to come out to events like this to educate young children and get them passionate about the animals," stated Anna Currie with the Nashville Zoo.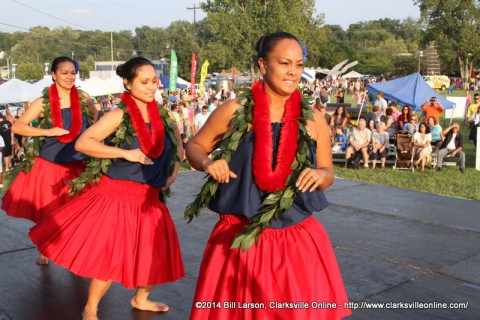 "I come out to Riverfest every year. It's always fun," stated Megan Hamilton from Cumberland Furnace. "I really like listening to the bands and all of the things to do in the Adventure Zone."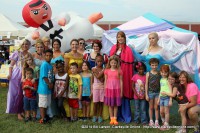 "Riverfest is an awesome event. I get the chance to perform my magic show for the kids every year," said magician Russ Nowack of Clarksville. "I love Riverfest, they put on a great show. It's awesome that the city does so much for the people of Clarksville. I really really enjoyed it."
Local civic and cultural organizations performed on the River of Culture stage, while local step and dance teams strutted their stuff on the Agero Stage. Alee and Tracy Lawrence were the highlights  on the Miller Light Stage drawing a standing room only crowd. Reuben's Bell and the Dave Matthews Tribute Band jammed out on the Agero stage.
Photo Gallery