Topic: Schedule VI Drugs for Manufacture Sell or Delivery
Clarksville Police Department

Clarksville, TN – A joint effort between officers and agents from the Clarksville Police Department and a Montgomery County Sheriff's Office K9 officer resulted in the seizure of almost 100 pounds of marijuana, drug paraphernalia, and marijuana oil and $2,000 in cash.
Four men stopped in Clarksville for an overnight stay on their way to Florida, Thursday, September 27th, 2018 around 7:00pm, Clarksville Police Officers received a call from a business at the 600 block of Kennedy Lane about the odor of marijuana coming from one of the rooms.
«Read the rest of this article»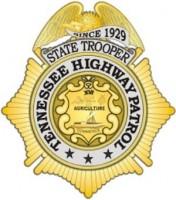 Cookeville, TN – On July 12th, 2017, Trooper Al Seitner of the Tennessee Highway Patrol (THP) Cookeville District stopped a vehicle in Putnam County for following another vehicle too closely.
The driver, 25-year-old Jonathan Kossa of Cookeville, Tennessee appeared extremely nervous for a simple traffic violation. While talking to Kossa, Trooper Seitner observed a large cardboard box in the back seat of the vehicle. When asked what was in the box, Kossa said he did not know as he was transporting the box for his roommate.
«Read the rest of this article»

Montgomery County, TN – Montgomery County Sheriff's Office Patrol deputies responded to a complaint about a possible marijuana grow shortly before 6:00pm Saturday at 2113 Ferry Road.
When they arrived, deputies observed a small marijuana plant growing outside, behind the home. Deputies then detained the residents and contacted the 19th Judicial District Drug Task Force to assist in the investigation of the marijuana grow.
«Read the rest of this article»

Clarksville, TN – On January 10th, 2014 the Clarksville Police Department along with the  Montgomery County Sheriff's Office, responded to a shooting that occurred at the BP (Kangaroo and The Pantry) on Lafayette Road and Ryder Avenue.
The suspects fled in their vehicle from the scene of the shooting. Deandre Lamar Lisenbee and Dekwon Malik Elleby of Clarksville have been arrested for the shooting. The investigating officer is Detective Thomas Tranberg.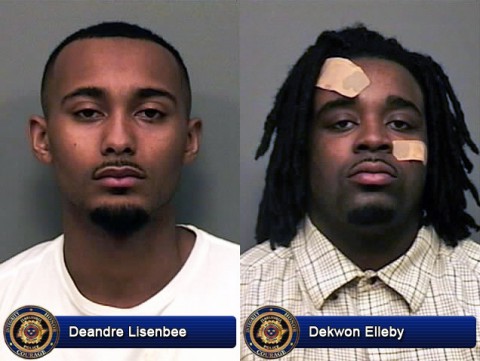 «Read the rest of this article»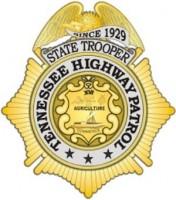 Nashville, TN – A Tennessee State Trooper arrested three suspects on drug charges following a traffic stop and subsequent pursuit in Decatur County on Friday morning.
Trooper Brad Atkinson charged Sam Splawn, 29, of Witchita Falls, Texas with felony possession of schedule VI with intent to distribute/transport, felony evading, and several misdemeanor traffic violations, while his brother Shaun Splawn, 26, and Nathan Avila, 26, both of Witchita Falls, were charged with conspiracy to distribute marijuana and aggravated assault (intent). All three suspects were transported to the Decatur County Jail.
«Read the rest of this article»

Clarksville, TN – On April 18th, 2011, around 5:30pm, the 911 Center received an anonymous call about a possible meth lab at 240 Needmore Road, Apt G. When officers arrived, they could smell some sort of chemical odors coming from the apartment and instituted safety procedures in case it was a meth lab.
Officers approached the apartment and spoke with a woman, Cheryl Bowers, inside of the apartment. Agents from the Drug Task Force were notified, responded, and entered the apartment. There was not a meth lab found, but marijuana plants were found growing inside.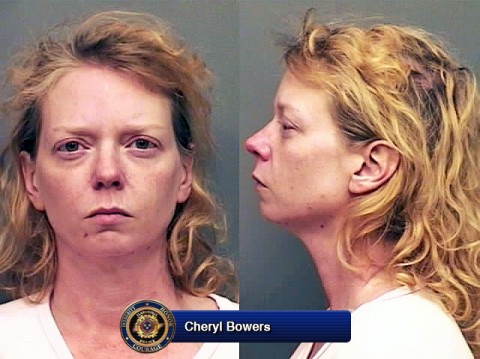 «Read the rest of this article»