Clarksville, TN – On April 18th, 2011, around 5:30pm, the 911 Center received an anonymous call about a possible meth lab at 240 Needmore Road, Apt G. When officers arrived, they could smell some sort of chemical odors coming from the apartment and instituted safety procedures in case it was a meth lab.
Officers approached the apartment and spoke with a woman, Cheryl Bowers, inside of the apartment. Agents from the Drug Task Force were notified, responded, and entered the apartment. There was not a meth lab found, but marijuana plants were found growing inside.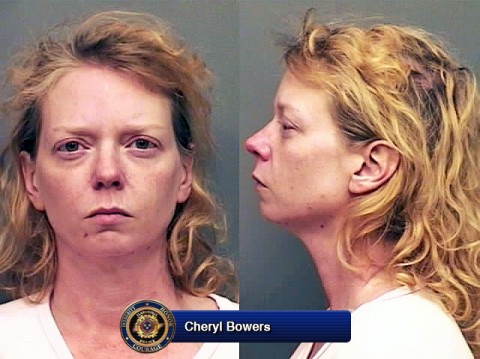 At that point, Agent Joey Williamson, Major Crimes, took over the investigation. He found 11 marijuana plants in the master bedroom along with soil, fertilizer, lights and pesticides. Based on the plants' size, it appears as though they had been growing for a few months.
Also, while looking through the apartment, a glass pipe commonly used to smoke marijuana and a small bag of marijuana were found. Multiple officers were tied up for over five hours responding to this call.
The investigation is ongoing and additional charges are expected.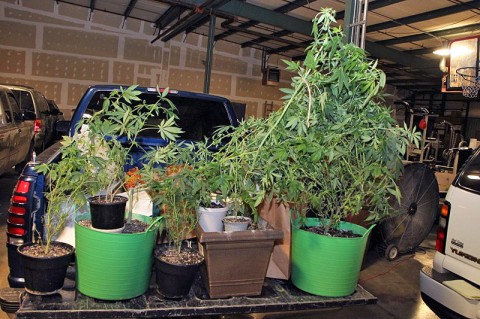 Cheryl Bowers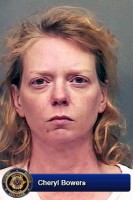 Name: Cheryl Renee Bowers (W/F)
DOB: 9-29-68
Given Address: 240 Needmore Road, Apt G, Clarksville, TN
Arresting Officer: Joseph Williamson
Charged With: Schedule VI Drugs (Marijuana) For Manufacture, Sell Or Delivery, Unlawful Drug Paraphenalia, and Simple Possession.
Bond: $1,500.