Topic: Separation of Church and State
'Faith-Based' funds were misused by Bush administration, Church-State watchdog group says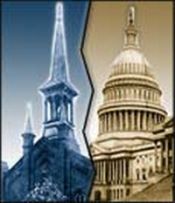 The U.S. Senate should not go along with a House plan that provides $100 million in "faith-based" funding as part of the federal economic recovery package, according to Americans United for Separation of Church and State.
HR 1, the measure approved by the House yesterday, includes a $100 million appropriation for the "Compassion Capital" Fund (CCF), a key component of former President George W. Bush's faith-based initiative.
Americans United officials say CCF money was allocated by the Bush White House without adequate oversight or civil rights and civil liberties safeguards. Administration officials also misused the fund to help political candidates and directed cash to their Religious Right allies. (TV preacher Pat Robertson's Operation Blessing, for example, was given a grant.) «Read the rest of this article»
Church-State watchdog group sends 100,000 letters to religious leaders nationwide
Americans United for Separation of Church and State is advising houses of worship nationwide to respect federal tax law and stay out of partisan politics.
Americans United announced today that 100,000 letters have been mailed to clergy and lay leaders reminding them that federal tax law prohibits tax-exempt entities, including houses of worship, from endorsing candidates.
"Houses of worship are supposed to tend to spiritual needs and do charitable work, not act as political action committees," said the Rev. Barry W. Lynn, Americans United executive director. "Our letter reminds religious leaders about what the law requires, why it makes sense and how it could affect them." «Read the rest of this article»
Church-State watchdog group says Pastor violated federal tax law with call to vote for McCain
Americans United for Separation of Church and State has asked the Internal Revenue Service to investigate an Arkansas church whose pastor endorsed John McCain from the pulpit Oct. 12.
According to a report in the Associated Press, Bishop Robert Smith of Word of Outreach Christian Center in Little Rock told congregants, "I will be voting for John McCain and Sarah Palin."
Smith later admitted that he took this action fully aware that federal tax law prohibits houses of worship from opposing or endorsing candidates. He told the Associated Press, "It's about principle. I wouldn't care if it's my mother. If she isn't for life or for heterosexual relationships, I wouldn't vote for my momma."
Smith's violation of the law was part of a larger effort coordinated by the Alliance Defense Fund (ADF), a Religious Right legal group. The ADF sponsored a so-called "Pulpit Freedom Sunday" Sept. 28 during which pastors were urged to violate federal tax law by endorsing or opposing candidates from the pulpit. Smith had planned to take part in that event but was out of town at the time. «Read the rest of this article»
Church-State watchdog group criticizes religious right lawyers for luring congregations into intentional violation of federal tax law
Americans United for Separation of Church and State today filed complaints with the Internal Revenue Service about six churches whose pastors endorsed candidates from the pulpit during a mass defiance of federal tax law last Sunday.
The Alliance Defense Fund (ADF), a Religious Right legal group in Scottsdale, Ariz., urged pastors to defy federal tax law by endorsing or opposing candidates during a so-called "Pulpit Freedom Sunday" Sept. 28. Under the IRS Code, churches and other 501(c)(3) tax-exempt groups may not intervene in elections.
"These pastors flagrantly violated the law and now must deal with the consequences. This is one of the most appalling Religious Right gambits I've ever seen. Church leaders are supposed to tend to Americans' spiritual needs, not behave like partisan political hacks. I urge the IRS to act swiftly in these cases." ~~ Rev. Barry W. Lynn, executive director of Americans United.
Lynn also scored the ministers who took part in the ADF gambit. «Read the rest of this article»
It's common knowledge that the taxes we pay are necessary to support our military, social services, social security, education, police and fire services, legislative salaries, teacher salaries, and myriad other programs. Our infrastructure, the basic facilities and installations on the continuance and growth of a community depends on and is driven by the taxes we pay. Taxes are essential, and on that, everyone agrees.
Periodically we need to investigate how our taxes are being spent and the organizations that are being supported by our taxes. It is our duty and responsibility to pay our taxes but also our obligation to not just request but demand and expect accountability. It is our duty to demand publication of who receives our taxes, and those religious organizations receiving tax dollars for their ministries must be expected to keep within the laws that guide how tax dollars are expended. «Read the rest of this article»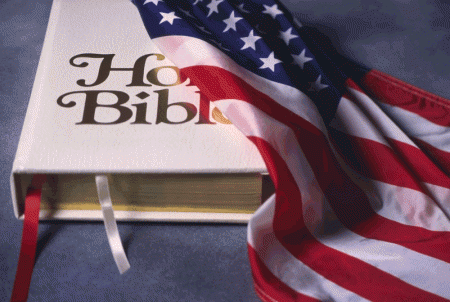 Prayer is a religious ritual that over 70% of Americans practice daily. Sometimes we express praise; other times we offer up petitions and requests to our Lord. This ritual is an element of every faith in the world.
Today's thoughts on prayer concentrates on the issue of prayer in public schools, specifically in Florida, and how one organization is moving to remind school officials of how the United States Constitution applies to Florida — and to every state in the Union.
AU challenges school-sponsored prayer in Florida
Attorneys with Americans United have advised a Florida Public School to stop allowing a principal and other staffers to pray with students.
AU, after receiving complaints from community residents, asserts that Principal Mike Rio and several teachers were filmed on videotape praying with students on May 3, 2007, during a National Day of Prayer observance at Virgil Mills Elementary School in Bradenton. AU sent its letter on April 29 so there would be no recurrence of teacher-led prayer during this year's National Day of Prayer, which was May 1. «Read the rest of this article»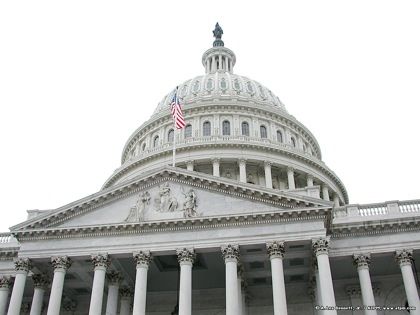 Reading the daily papers, including USA Today, is one of my daily rituals. The locals inform me of currents events and abbreviated versions of national and international news. My goal of perusing these papers prepares me to intelligently join in discussions among retirees while exercising at the Athletic Club.
I was recently shocked by a headline that read Federal Funding Changes Hit DCS. As I read each paragraph of this story, I got more and upset that our needy children will be tortured emotionally by budget cuts that precipitate the loss of 160 employees of the Department of Children and Youth Services. A budget cut by the federal government, namely the Bush administration, of $73 million dollars in unconscionable.
Governor Bredesen described this financial tragedy as "visible and painful kinds of cuts" and said budget cuts will have to be made in other areas "to keep the case management system intact."
Our values are distorted: the pressing needs of our children must be given priority. «Read the rest of this article»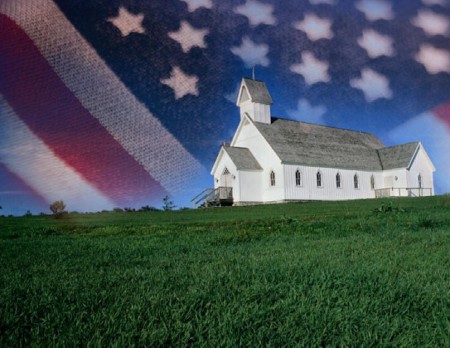 In this year with its presidential race, we continually seek information on the views of the candidates. We search for understanding of their positions.
The Iraq War, the environment, education, and taxes. It is also appropriate to look at their views on religion, especially at how it will affect their decisions is elected because religious views do influence political decisions. I still believe that a religious viewpoint is one reason behind America's invasion of Iraq. A personal understanding of eschotology contributed to the quagmire and the deaths of thousands of our soldiers and tens of thousands of Iraqi citizens.
Religion is an item discussed by the current crop of candidates on television, radio and in their speeches. We know where they go to church, how they interpret the Bible, what they pray for and other spiritual matters. It's a major item to manipulate a portion of our religious society called the evangelicals (whom I think should be identified as fundamentalists). «Read the rest of this article»
Controversy erupted last week in one South Carolina town over the posting of a politically-based query on the Church's outdoor sign, a sign usually oriented to the more generic posting of denomination-sponsored events or church services.
Did Pastor Robert Byrd of the Jonesville Church of God step over the line in Jonesville, South Carolina, when he posted the following words outdoors on a church sign for all to see: "Obama, Osama, hmm, are they brothers?" Pastor Byrd maintained it was not intended to be racial or political and claims it was meant to foster thought about having a non-Christian, non-Christ follower, leading the country. Byrd says he doesn't know if Obama is Muslim or not but wanted to pose the question. Quite frankly, I don't see what spiritual direction or choice has to do with one's ability to run the business that is the United States of America. I wasn't a Romney fan for many reasons, but his Mormon faith was a non-issue. Funny how no one questions religious affiliation to Christian candidates such Mike Huckabee, who is now out of the race too. «Read the rest of this article»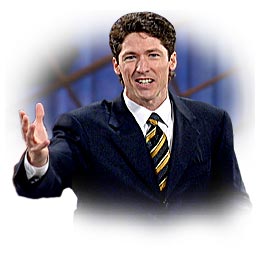 The Reverend Joel Osteen is highly admired by his colleagues in the ministry. This popular preacher/pastor is a best-selling author as well as the spiritual minister to hundreds upon hundreds of people. In addition to the phenomenal growth and development of this spiritual organization, Pastor Osteen earns respect for his political views. He quietly lives his principles on politics and the church and clergy, and it is policy worth emulating by all churches. His policy on religion and politics is a dignified example.
Though he is concerned about out society, he doesn't use the pulpit to endorse candidates for political office. Of Senator Clinton, Senator Obama and Senator McCain visited his congregation, they would be introduced but not given the opportunity to speak, and it would the same for any other dignitary or social leader. «Read the rest of this article»