Topic: shopping
Clarksville, TN – Clarksville Mayor Joe Pitts and Clarksville Police are calling on residents to take steps to prevent vehicle break-ins and home burglaries as the holiday shopping season approaches.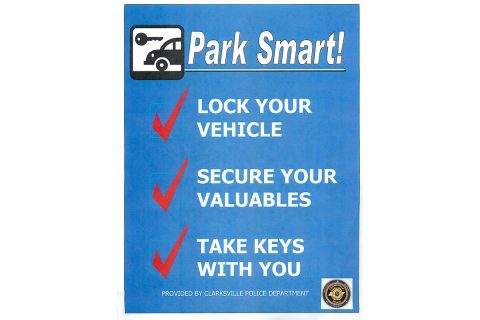 «Read the rest of this article»
Clarksville, TN – It's that time of year. You're wracking your brain trying to figure out what to get for everyone on your gift list this year.
Amazingly, some of the stores are trying to give you some sanely priced gifts that people—even you!—might want to receive.
I was in Lowe's recently and saw near the Christmas trees three rows of gifts that were labeled "under $5.00," "under $10.00," and "under $25.00." What a concept!
«Read the rest of this article»
Clarksville, TN – Fun or exhausting, somethings Christmas shopping can be both. Here are a few tips to make it a bit easier.
First, if you want a specific item, call ahead to see if it's in the store. How many times have you read an ad that shows the exact item in which you are interested only to find out when you reach the shop that it is sold out? A phone call can prevent this problem.
Suppose you have trouble reaching anyone in the department where the item is located. Ask for the manager. If the manager is uncooperative, shop elsewhere. Usually the manager will get the answer you need; after all, that's why this person who gives better service was promoted!
«Read the rest of this article»

Nashville, TN – With many shoppers preparing to score holiday gift deals for Christmas, the Tennessee Department of Commerce & Insurance (TDCI) Division of Consumer Affairs warns consumers to be wary of hackers that use public Wi-Fi to glean sensitive information.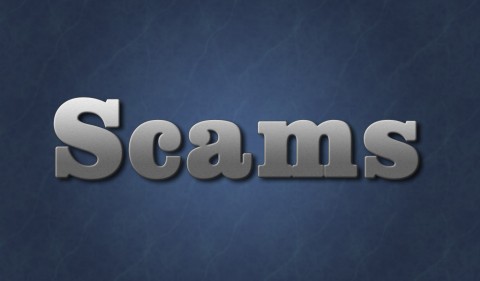 «Read the rest of this article»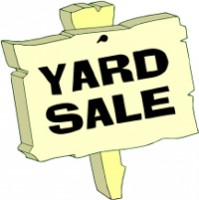 Clarksville, TN – "Having a yard sale is a reminder of every mistake you've made when you were shopping," a friend recently told me.
At the time I was in the throes of aching back, mental exhaustion and wondering if my sanity had at last left me. Yes, I was definitely recovering from having a yard sale.
The situation had become desperate. It was either have a sale or move out to get more room for all the stuff I'd bought. I couldn't imagine how I had ended up with so much stuff until I remembered all the days I had come home with the car full of items I was certain we needed immediately and could not live without.
«Read the rest of this article»
America's bargain-hunting habits: What shoppers will and won't do to save a buck
Yonkers, NY – You might already be a pretty shopping-savvy saver, and we're not encouraging you to become a crazy-coupon lady, but there's no reason you can't save even more by checking out the lengths to which other bargain-hungry shoppers will (or won't) go for a great deal. «Read the rest of this article»

Clarksville, TN – On Saturday, September 14th 2013, at the Sango Wal-Mart, at 8:00am, the Clarksville Police Union will be taking fifty under-privileged children clothes shopping. Each child will get to spend $100.00.
The children have been selected from 10 elementary schools spread throughout Montgomery County. The event will last no more than (1) one hour. Detective Tyler Barrett urges anyone to come out to assist and that the event should be fun for all involved.
New poll finds half of American women have a hard time shopping for bags
Yonkers, NY – Finding the perfect purse can be tricky.  According to a new national poll from ShopSmart, roughly half of women said they had a hard time shopping for a handbag. But that doesn't stop them from stocking up—women said they owned 10 bags on average, and one in 10 fessed up to having more than 20.
On "splurge" bags, women spend an average of $148.00. And names matter?about a quarter of respondents said they bought a bag because it was a certain brand. «Read the rest of this article»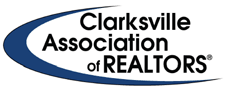 Clarksville, TN – On Saturday, May 5th there will be a Fundraiser Block Party for Project F.U.E.L. The event goes from 10:00am to 2:00pm at the Clarksville Association of REALTORS located at 115 Center Pointe Drive.
Tickets are $5.00 each. «Read the rest of this article»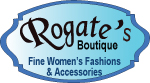 Clarksville, TN – Tired of seeing ten or twelve of the same dress whenever you shop? If so, Rogate's Boutique at 115 Franklin Street in Historic Downtown Clarksville should be your next shopping destination.
By the way, the proper pronunciation is "row-gah-teh's" not "row-gate's" (rhyming with "too late"). The name of the store is the first name of Rogate Hadley, the store's owner. Her Swiss parents chose an Italian name for her, hence the pronunciation.
«Read the rest of this article»