Topic: Solar and Heliospheric Observatory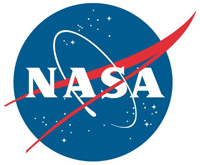 The sun recently erupted with two coronal mass ejections (CMEs). One began at 8:36 p.m. EDT on March 12, 2013 and is directed toward three NASA spacecraft, Spitzer, Kepler and Epoxi. There is, however, no particle radiation associated with this event, which is what would normally concern operators of interplanetary spacecraft since the particles can trip computer electronics on board.
A second CME began at 6:54 a.m. EDT on March 13, 2013 and its flank may pass by Earth at a speed that does not typically have a significant impact at Earth.
«Read the rest of this article»
Written by Karen C. Fox
NASA's Goddard Space Flight Center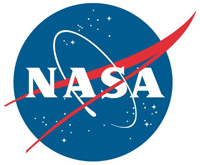 Greenbelt, MD – One day in the fall of 2011, Neil Sheeley, a solar scientist at the Naval Research Laboratory in Washington, D.C., did what he always does – look through the daily images of the sun from NASA's Solar Dynamics Observatory (SDO).
But on this day he saw something he'd never noticed before: a pattern of cells with bright centers and dark boundaries occurring in the sun's atmosphere, the corona. These cells looked somewhat like a cell pattern that occurs on the sun's surface — similar to the bubbles that rise to the top of boiling water — but it was a surprise to find this pattern higher up in the corona, which is normally dominated by bright loops and dark coronal holes.
«Read the rest of this article»
Written by Dr. Tony Phillips
Science at NASA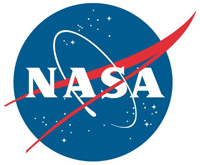 Washington, D.C. – Comets are icy and fragile. They spend most of their time orbiting through the dark outskirts of the solar system safe from destructive rays of intense sunlight.  The deepest cold is their natural habitat.
Last November amateur astronomer Terry Lovejoy discovered a different kind of comet.  The icy fuzzball he spotted in the sky over his backyard observatory in Australia was heading almost directly for the sun.  On December 16th, less than three weeks after he found it, Comet Lovejoy would swoop through the sun's atmosphere only 120,000 km above the stellar surface.
Astronomers soon realized a startling fact: Comet Lovejoy likes it hot.
«Read the rest of this article»
Written by Susan Hendrix
NASA's Goddard Space Flight Center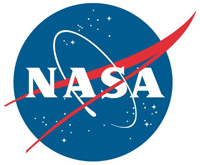 Greenbelt, MD – In late November, the Solar and Heliospheric Observatory's (SOHO) online "Pick of the Week" reached an impressive milestone: its 500th edition. This is an incredibly popular feature, which highlights one video or image of the sun each week.
The SOHO project is a cooperative effort between the European Space Agency and NASA. SOHO was designed to study the internal structure of the Sun, its extensive outer atmosphere and the origin of the solar wind, the stream of highly ionized gas that blows continuously outward through the Solar System.
«Read the rest of this article»
Written by Dr. Tony Phillips
Science@NASA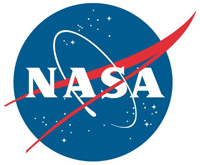 Washington, D.C. – Imagine forecasting a hurricane in Miami weeks before the storm was even a swirl of clouds off the coast of Africa—or predicting a tornado in Kansas from the flutter of a butterfly's wing1 in Texas. These are the kind of forecasts meteorologists can only dream about.
Could the dream come true? A new study by Stanford researchers suggests that such forecasts may one day be possible—not on Earth, but on the sun.
"We have learned to detect sunspots before they are visible to the human eye," says Stathis Ilonidis, a PhD student at Stanford University. "This could lead to significant advances in space weather forecasting."
«Read the rest of this article»