Topic: solar cells
Written by DC Agle
NASA's Jet Propulsion Laboratory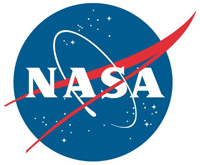 Pasadena, CA – After an almost five-year journey to the solar system's largest planet, NASA's Juno spacecraft successfully entered Jupiter's orbit during a 35-minute engine burn. Confirmation that the burn had completed was received on Earth at 8:53pm PDT (11:53pm EDT) Monday, July 4th.
"Independence Day always is something to celebrate, but today we can add to America's birthday another reason to cheer — Juno is at Jupiter," said NASA Administrator Charlie Bolden. "And what is more American than a NASA mission going boldly where no spacecraft has gone before? With Juno, we will investigate the unknowns of Jupiter's massive radiation belts to delve deep into not only the planet's interior, but into how Jupiter was born and how our entire solar system evolved."
«Read the rest of this article»
Written by DC Agle
NASA's Jet Propulsion Laboratory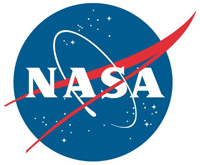 Pasadena, CA – NASA's Juno mission to Jupiter has broken the record to become humanity's most distant solar-powered emissary. The milestone occurred at 11:00am PT (2:00pm ET, 19:00 UTC) on Wednesday, January 13th, when Juno was about 493 million miles (793 million kilometers) from the sun.
The previous record-holder was the European Space Agency's Rosetta spacecraft, whose orbit peaked out at the 492-million-mile (792-million-kilometer) mark in October 2012, during its approach to comet 67P/Churyumov-Gerasimenko.
«Read the rest of this article»
Written by Joshua Buck
Public Affairs Officer, NASA Headquarters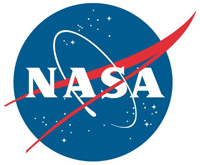 Washington, D.C. – It will be the most powerful rocket ever built. More powerful than the mighty Saturn V that took humans to the moon, the Space Launch System (SLS), NASA's newest rocket currently under development, will have the capability to send astronauts deeper into space than ever before.
With SLS and the Orion capsule, humans will no longer have to dream of walking on Mars: They finally will do it.
«Read the rest of this article»
NASA's Ames Research Center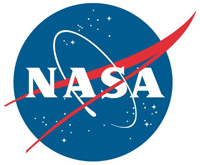 Moffett Field, CA – The fast-paced proliferation and popularity of mobile devices here on Earth, like smartphones loaded with powerful operating systems, will find a new niche market– this time in space, thanks to NASA's trailblazing PhoneSat project.
To be rocketed into space early next year, PhoneSat is set to showcase use of lower cost, off-the-store-shelf, commercially available technology that enables space commerce, educational activities and citizen-exploration. «Read the rest of this article»
Administration Building Nearly Complete as Manufacturing Campus Takes Shape
Clarksville, TN – More than 1,600 construction workers are currently active at Hemlock Semiconductor Group's Clarksville, TN site as construction of the administration building nears completion. Warehouse, maintenance buildings, and other support facilities will be finished later this year and production facilities will be complete in 2012.
The $1.2 billion plant is scheduled to begin producing polysilicon, the cornerstone material for solar cells, in late 2012. The Clarksville Hemlock Semiconductor facility will meet the needs of the growing solar industry. «Read the rest of this article»
Legislative Wrap-Up: Companies expected to bring thousands of jobs to state over the next decade
On Monday, the House voted to bring thousands of new jobs to Tennessee with the passage of a bill that guarantees incentive grants for Volkswagen and Hemlock, two companies scheduled to build new manufacturing facilities in Chattanooga and Clarksville.
"As many states in our nation struggle to survive this current financial crisis, we in Tennessee continue to lure new job opportunities to our state and provide a light at the end of this dark economic tunnel," said State Representative Joe Pitts (D-Clarksville). «Read the rest of this article»