Legislative Wrap-Up: Companies expected to bring thousands of jobs to state over the next decade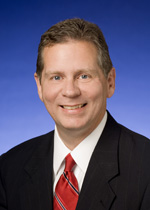 On Monday, the House voted to bring thousands of new jobs to Tennessee with the passage of a bill that guarantees incentive grants for Volkswagen and Hemlock, two companies scheduled to build new manufacturing facilities in Chattanooga and Clarksville.
"As many states in our nation struggle to survive this current financial crisis, we in Tennessee continue to lure new job opportunities to our state and provide a light at the end of this dark economic tunnel," said State Representative Joe Pitts (D-Clarksville).
The new Volkswagen car manufacturing facility will be located in the Enterprise South Industrial Park, located 12 miles northeast of downtown Chattanooga. With the new plant, Volkswagen is expected to create about 2,000 direct jobs, and will add a significant number of jobs in related sectors. The 1,350-acre site is expected to have an initial production capacity of 150,000 vehicles, with production scheduled to begin in early 2011.
Hemlock Semiconductor, one of the world's largest makers of polycrystalline silicon for solar cells and semiconductor chips, is investing $1.2 billion in corporate investments to Clarksville. The new plant is expected to bring over 500 jobs directly to the area, with a potential for related jobs throughout the region.
"These investments are giving Tennessee a fighting chance at beginning our economic recovery," said Pitts. "We have to continue to work to bring more companies to our state and show them why our citizens continue to be some of the best workers in the world."
The bill passed overwhelmingly in the House by a vote of 88-7-2.
Legislature Passes Bill to Protect State Jobs
Also on Monday, the House and Senate passed key legislation designed to protect state workers from mass layoffs while still giving the governor opportunities to make necessary budget cuts.
"Before this bill was passed, the governor had two options for dealing with budget shortfalls when it came to state workers: raise taxes or cut jobs," said Pitts. "Thanks to this new legislation, we can now consider alternatives to layoffs, like furloughs for example, and keep more people working in Tennessee."
With passage of House Bill 419, as well as the passage of President Obama's "American Recovery and Reinvestment Act," Governor Bredesen can now begin formulating a final draft of the upcoming state budget.
"Keeping the people of Tennessee working is the key to economic recovery in our state, and this bill is one way Democrats are continuing to keep people in their jobs and working families in their homes."
The governor is expected to present his budget later this month.