Topic: Student Loans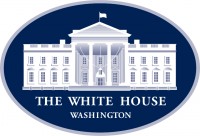 Washington, D.C. – At the request of President Biden, the Acting Secretary of Education will extend the pause on federal student loan payments and collections and keep the interest rate at 0%.
Too many Americans are struggling to pay for basic necessities and to provide for their families. They should not be forced to choose between paying their student loans and putting food on the table.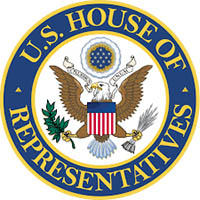 Franklin, TN – Today, Monday, October 5th, 2020, United States Representative Mark Green issued this statement regarding high stakes testing and teacher evaluations in the wake of COVID-19 Coronavirus:
"Teachers, students, and parents quickly adapted in the wake of this pandemic. To treat this school year like any other by requiring high stakes testing and teacher evaluations would force an unnecessary burden on educators and students alike. We should acknowledge these challenges, cancel high stakes testing, and devote resources to ensuring students can learn safely and effectively in person.
«Read the rest of this article»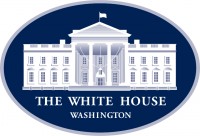 Washington, D.C. – President Donald Trump signed four executive actions Saturday to provide Americans with more financial relief from the COVID-19 Coronavirus pandemic, Marisa Schultz reports for Fox News.
The four actions will provide unemployed Americans with $400.00-a-week in supplemental unemployment aid, assist renters and homeowners who are struggling to pay their lease or mortgage, defer payroll taxes for employees making $100,000 or less per year, and suspend federal student loan payments through the end of 2020.
«Read the rest of this article»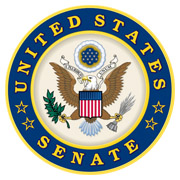 Washington, D.C. – In response to the COVID-19 Coronavirus pandemic, Senate health and education committee Chairman Lamar Alexander (R-Tenn.) introduced legislation to allow student loan borrowers with no income to continue to defer their monthly payment, give parents more choices of schools for their children and to increase availability of child care for working parents.
Alexander introduced other sections of the "Safely Back to Work and Back to School Act" that would improve stockpiles of pandemic supplies and sustain onshore manufacturing of tests, treatments and vaccines.
«Read the rest of this article»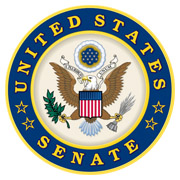 Washington, D.C. – Senate education committee Chairman Lamar Alexander (R-Tenn.) proposed today, July 22nd, 2020 that 43 million student loan borrowers be able to continue deferring monthly payments after October 1st if they have no income.
"In March, Congress deferred student loan payments for six months, but without congressional action, payments will resume starting October 1st," Alexander said today on the Senate floor.
«Read the rest of this article»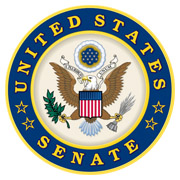 Washington, D.C. – This week, I chaired a hearing in the Senate health committee with key administration officials and COVID-19 task force members to explore what federal, state and local governments need to do to get Americans back work and back to school. You can read more about that hearing below.
The U.S. Department of Health and Human Services announced Tennessee will receive more than $155 million to support COVID-19 Coronavirus testing and contact tracing across the state. Tennessee has done more testing than most states, but even more testing is key to ensuring folks are safe as they go back to work and back to school.
«Read the rest of this article»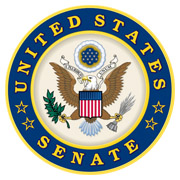 Washington, D.C. – Knowing that more than 3 million Americans lost their jobs last week due to the coronavirus pandemic absolutely breaks my heart. Our small businesses are among the hardest hit–and they make up 99.5% of all companies in our state. Many small business owners have shared with me how their dreams are shattered, through no fault of their own.
This week Congress passed the bipartisan CARES Act to help bridge these next few months. The CARES Act will shore up a foundation for the small business sector and provide relief for our singers and songwriters, rideshare drivers, flight attendants, and so many others. It will also provide our health workers the supplies and financial support to meet the needs of Americans.
«Read the rest of this article»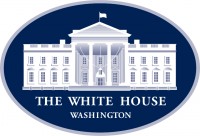 Washington, D.C. – President Donald J. Trump is leveraging the full power of the Federal Government to protect the health and safety of the American people.
President Trump is exercising statutory authorities to declare a national emergency in response to the coronavirus (COVID-19).
The unprecedented action the President is taking invites States, territories, and tribes to access over $42 billion in existing funding to combat the coronavirus.
«Read the rest of this article»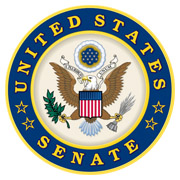 Washington, D.C. – Senate education committee Chairman Lamar Alexander (R-Tenn.) on Thursday, December 5th said "the Senate has taken a big first step in simplifying the FAFSA for 20 million families, including 8 million minority students," after the Senate passed bipartisan legislation that makes permanent $255 million in annual funding for HBCUs, cuts up to 22 questions from the federal student aid application form (FAFSA), and eliminates bureaucratic verification nightmare for most students.
The bipartisan amendment to the House-passed FUTURE Act is sponsored by Alexander, Senate education committee Ranking Member Patty Murray (D-Wash.) and Senators Tim Scott (R-S.C.), Doug Jones (D-Ala.), Richard Burr (R-N.C.) and Chris Coons (D-Del.).
«Read the rest of this article»

Nashville, TN – The Tennessee Higher Education Commission has announced it is working to assist students of ITT Technical Institute with information and resources following the school's announcement that it is closing.
Students with questions regarding the closure can contact THEC at 615.741.5293. Additionally, THEC has posted information on its website for students at www.tn.gov/thec, along with an online form that students can complete to receive email updates.
«Read the rest of this article»