Topic: Ted Purdom
Clarksville, TN – Peyton Williams led wire-to-wire to win the 35th Annual Mayor's Golf Tournament, Sept. 14th at Swan Lake Golf Course, while Brad Van Kirk completed the Clarksville area Senor Grand Slam by taking the Senior Division title.
For Williams, a freshman on the Trevecca Nazarene University golf team, it's his first area major title – as he finished with a two-day total of even-par 142 (68-74) to finish two shots ahead of Steven Reigle (73-71=144), while also earning a spot in the Tournament of Champions.
«Read the rest of this article»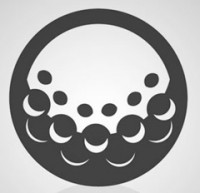 Clarksville, TN – Fresh off winning the Clarksville City Amateur last week, Brad Van Kirk made it a clean sweep of the city titles, August 3rd at Swan Lake Golf Course, by winning the Senior Clarksville City Amateur.
The win was the fourth this summer for Van Kirk, who also won the senior title at the Wendy's Invitational this spring and the Commanding General's senior championship in June.
"This has been just an incredible year of golf for me," Van Kirk said. "My putting has been better than it has ever been in my entire life and like I've said before 'thank you Griff Rudolph'.
«Read the rest of this article»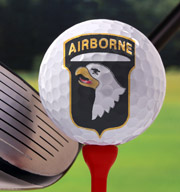 Clarksville, TN – Being the only player to post two under-par rounds, June 14th and 15th at Cole Park Golf Course, Brian Balthrop recorded his second Commanding General's Golf Tournament win in the past three years with a one-shot victory.
Balthrop finished with a two-round total of 139 (71-68), edging Wendy's Invitational champion Tyler Phillips (72-68—140) by a shot, while first round leader Josh Black took third place (68-74—142), three shots back.
"I just tried to go bogey free," Balthrop said. "Bogies early in the second round really hamper the momentum you have going in.
«Read the rest of this article»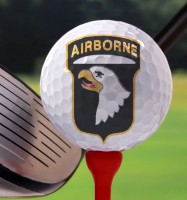 Clarksville, TN – Josh Black shot an opening round of four-under 68, June 14th at Cole Park Golf Course, to lead the Champion Flight of the Open Division at the Commanding General's Golf Tournament by two shots.
Black was one of four golfers to break par in the Open Division, which includes Jim Mashburn at 2-under 70 and defending champion Jeff Chandler at 1-under 71 – matched by Brian Balthrop.
Wendy's champion Tyler Phillips is four shots back after an even-par round of 72, with Colin Welker, Drew Miller, Jonathan Shuskey at coming at a 1-over 73 – with five other golfers at 2-over 74.
In the Open Division First Flight, there is a logjam at the top with David Sheron Sr., Lafran Marks, Todd Dalton, Todd Morris and Weston Sartain at tied after 18 holes of play with rounds of 6-over 78. «Read the rest of this article»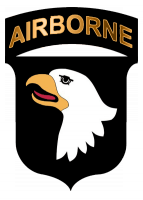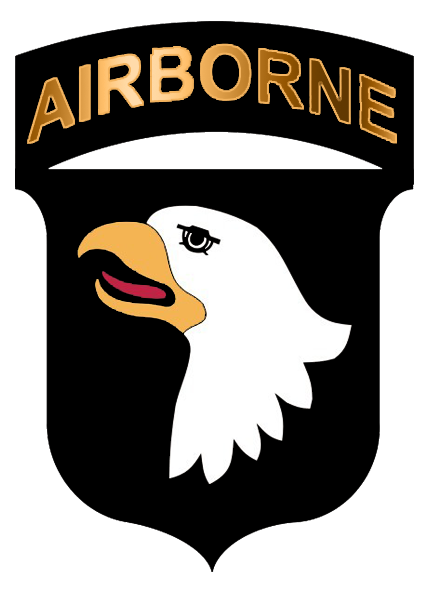 Fort Campbell, KY – Familiar names are atop the leaderboard after the June 8th first round of the Commanding General's Golf Tournament, at Cole Park Golf Course, with Jeff Chandler leading the Open Division and Greg Guinn setting the pace in the Senior Division.
The tournament concludes June 9th with the final 18 holes, starting with the first tee times beginning at 7:00am.
Chandler fired a six-under 66 to lead a group of eight golfers that carded under-par rounds on the opening day – with Drew Miller just a shot back with a five-under 67, which included a bogie on the final hole of the day.
«Read the rest of this article»
The Vanderbilt Extraction Team had taken flight, to retrieve the heart Suzanne needed.

There was excitement in the air, as family and friends gathered in the waiting room.

David and Suzanne spent some final moments together, as the medications began to sedate her. He sat in the bed with his wife and hugged her.

He told her he loved her and he would be waiting for her when the operation ended.

David would not be able to hold back his emotions much longer.

Suzanne said, "It's ok."
«Read the rest of this article»
It was February 9th, 2011, 4:30pm when the phone rang at the Simpson house.   The call was from a Florida area code.

Suzanne didn't answer it thinking it was a telemarketer.  When the answering machine picked up,

the woman's voice said they had a heart for her, and she needed to call them back.

Suzanne raced to pick up the phone, but it was too late.

She dialed the number back, and the woman asked Suzanne if she was going to accept the heart.  She said, "yes."  The woman told Suzanne that she needed to be at Vanderbilt by 6:00am the next morning.

That didn't sound right.  Something didn't add up.  David and Suzanne had been warned about "scams" involving transplant patients, and they weren't sure that this call was the real thing.
«Read the rest of this article»