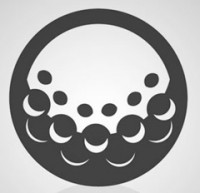 Clarksville, TN – Fresh off winning the Clarksville City Amateur last week, Brad Van Kirk made it a clean sweep of the city titles, August 3rd at Swan Lake Golf Course, by winning the Senior Clarksville City Amateur.
The win was the fourth this summer for Van Kirk, who also won the senior title at the Wendy's Invitational this spring and the Commanding General's senior championship in June.
"This has been just an incredible year of golf for me," Van Kirk said. "My putting has been better than it has ever been in my entire life and like I've said before 'thank you Griff Rudolph'.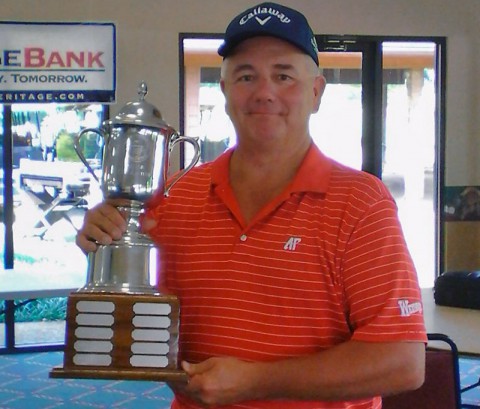 "He's been beneficial to my putting and he's given me some swing tips and it's all led to it being a really fun year."
Ray Johnson, Jr., finished second after posting his second straight round on even par 71 to finish at 142, five shots back.
There was a three-way tie for third place in the championship flight between Jim Duttweiler, David Edmondson and two-time defending tournament champion Joey Long.
Duttweiler took third, in a scorecard playoff, with Long coming in fourth and Edmondson fifth.
In the Senior Division First Flight, Jim Mashburn fired the only the only below-par round to win the flight, coming in with a two-under 69 to finish with a two-day total of 144.
Steve Blackwell (74-71=145) took second, while Rick Richardson (74-73=147), Jeff Whitlow (76-71-147) and Greg Guinn (75-72=147) all tied for third place in the flight, with Richardson taking the third spot in a scorecard playoff and Whitlow fourth and Guinn fifth.
In the Senior Division Second Flight, Ted Crozier, Jr. fired a final round one-over 72 to finish with a 156 (84-72) total to win the flight by six strokes.
Three golfers – Billy Gray, Sam Maxwell and Don Hartledge – all finished tied for second place with 162 totals, with Gray (84-78) taking third in a scorecard playoff, while Hartledge (82-80) and Maxwell (84-78) fourth.
Dean Lambert (82-81=163) finished fifth.
In the Super Senior Division, Harold Hensley posted the lone sub-par round of the day — a two-under 70 — to finish with a total of even par 142 (72-70) to take the title, four shots ahead of runner-ups Richard Ashbrook (74-72=146) and Bill Wilkinson (70-76=146); with Ashbrook taking second in a scorecard playoff.
Rounding out the flight, Bob Bracy (75-77=152) took fourth place and Ted Purdom (78-81=159) fifth place.
The next event of the Clarksville Golf Association calendar is the Mayor's Golf Classic on September 13th and September 14th, also at Swan Lake Golf Course.
2014 Senior Clarksville City Amateur
Championship Flight
Brad Van Kirk            70 67—137
Ray Johnson Jr.           71 71—142
Jim Duttweiler            71 73—144
Joey Long                   71 73—144
David Edmondson      69 75—144
Bobby Yingling          73 72—145
Pat Manning                73 73—146
Barker Seay                 71 76—147
Marcus Sartain            73 74—147
Bruce Walker              72 80—152
Mike Welker               70 85—155
First Flight
Jim Mashburn              75 69—144
Steve Blackwell          74 71—145
Rick Richardson         74 73—147
Jeff Whitlow               76 71—147
Greg Guinn                 75 72—147
Mark Black                 77 72—149
Brent Hyams               77 72—149
Tommy Burney           76 74—150
Ronnie Seay                78 74—152
Dennis Kolb                76 77—153
David Sheron              75 80—155
Aaron Rye                   78 78—156
Mike Taylor                 76 N/C
Second Flight

Ted Crozier Jr.       84 72—156
Billy Gray              84 78—162
Don Hartledge      82 80—162
Sam Maxwell         84 78—162
Dean Lambert        82 81—163
Rickey Briskey       80 83—163
Tye Wyatt              80 84—164
Ralph Duke            87 77—164
James Walker        88 88—176
Cecil Whitehouse   92 90—182
Terry Griffin          98 91—189
Gene Douglas         94 99—193
Super Senior Division
Harold Hensley           72 70—142
Richard Ashbrook       74 72—146
Bill Wilkinson             70 76—146
Bob Bracy                   75 77—152
Ted Purdom                78 81—159
Jeff Campeau              84 78—162
Wayne Vail                 91 81—172
Bob Sinks                    89 84—173