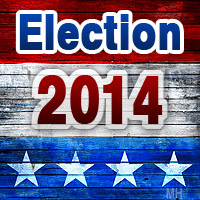 Cunningham, TN – On Saturday, July 27th, 2014, Arnold Hodges, candidate for Montgomery County Commission District 6, gave a speech at the 106th Annual Lone Oak Picnic held by the Central Civitan Club.
"I have probably attended this picnic for 60 years. It's really an inspiration for this community," said Hodges. "A lot of you know me. I am a sixth generation of this community. I am running in this race trying to get in to help people out."
"I hear a lot of complaints. Everybody is concerned with about high taxes, wasteful spending, and misrepresentation," Hodges commented. "I feel like if I'm elected an official of this district, that I can work for you and solve some of those problems."
"I own a farm myself. I know what it's like to struggle and just get by," Hodges said. "Three years ago when we were just coming out of the recession, gas was near four dollars a gallon, unemployment rate was near 10 percent, we got one of the biggest tax hikes that we've had in several years."
About the Lone Oak Picnic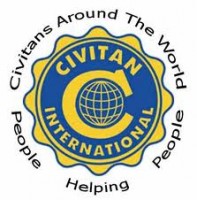 The Central Civitan Club has sponsored the Lone Oak Picnic since 1975. Lone Oak is a tradition for candidates in Montgomery County. All the money raised is used in the communities south of the Cumberland River through several projects sponsored by the Central Civitan Club. The Central Civitan Club, for example, supports the local Boy and Girl Scout troops. The club provides financial assistance to victims of house fires in the community.
They also fund scholarships for and support many educational and extra-curricular activities of the students, teachers and staff at Montgomery Central High School, Montgomery Central Middle School and Montgomery Central Elementary School as well as Cumberland Heights Elementary School.